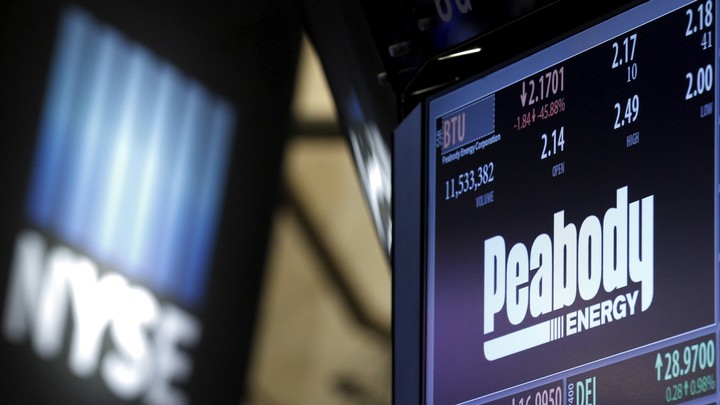 The energy giant, the largest U.S. private coal company, said early Wednesday it filed for Chapter 11 bankruptcy for most of its U.S. entities.
Bloomberg notes:
It joins at least four other coal companies that have sought bankruptcy as the industry endures its worst downturn in decades -- a result of tougher environmental policies, a flood of cheap natural gas and a global glut of metallurgical coal that's dragged prices for steelmaking component to the lowest in more than 10 years.
The company, in its statement, cited "unprecedented" factors in the coal industry, but remained optimistic that "U.S. and global coal demand will stabilize," noting that approximately 40 percent of global electricity is generated using coal. Still, as an analyst cited by Bloomberg noted: "The outlook for coal players remains bleak. Any recovery remains a long way from here."
We want to hear what you think about this article. Submit a letter to the editor or write to letters@theatlantic.com.