A Strike at Verizon
More than 40,000 workers on the East Coast walked off the job at 6 a.m.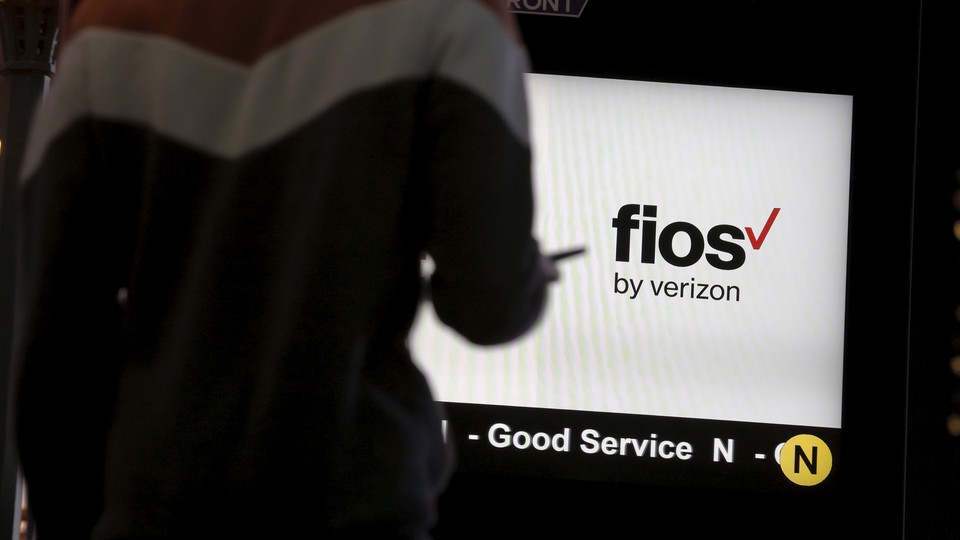 The unionized workers, whose contract with the telecoms giant expired in August 2015, are fighting Verizon's attempts to reduce pension benefits and to make outsourcing work easier. The striking workers, who have not said how long they will stay off the job, are expected to picket Verizon facilities, including stores, from Virginia to Massachusetts.
Most of the striking workers are from Verizon's wireline business, which includes the traditional landline phone service as well as FiOS, the service that provides customers Internet, phone, and video services. The AP reports Verizon says it is prepared for the strike:
Verizon said Tuesday that it has worked for more than a year to prepare for the possibility of a strike and has trained thousands of non-union workers to fill in for the striking workers. Employees from other departments across the U.S. also will be sent to replace the striking workers, the company said. In August 2011, about 45,000 Verizon workers went on strike for about two weeks.
Although the company says service won't be affected, The New York Times points out: "[J]udging from numbers alone, Verizon's wireline customers can reasonably expect a deterioration in customer service quality."