The Fed Holds Steady
The U.S. Federal Reserve left interest rates unchanged at its March meeting, but hinted that a rate hike is on the horizon.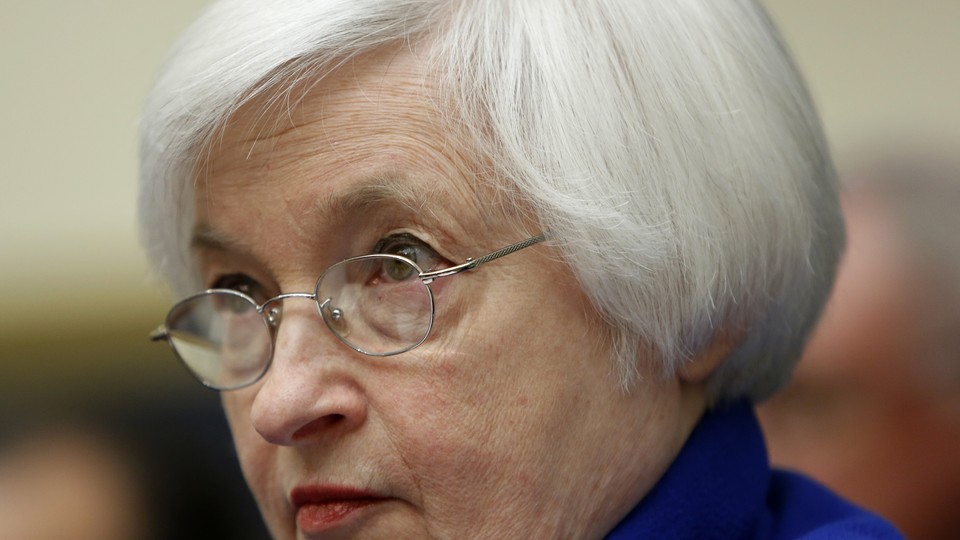 On Wednesday, the U.S. Federal Reserve left interest rates unchanged at its most recent two-day Federal Open Market Committee (FOMC) meeting. For the first time since December, the interest-rate watch was on again as speculation swirled earlier this year that a rate hike was on the horizon in March. That sentiment changed in recent weeks, as economists and investors came to expect that the Fed would hold rates steady this month.
At the FOMC's December meeting, the Fed raised interest rates for the first time in nearly a decade—the target range for the federal funds rate moved from between 0 percent and 0.25 percent to between 0.25 percent and 0.50 percent.
---
---
In a statement regarding the decision to keep interest rates at their current level, the FOMC said that while the U.S. labor market continues to strengthen, global economic conditions remain shaky. The FOMC is also expecting inflation to be low in the near term, as oil prices remain low.
There are expected rate hikes ahead in 2016, though. According to updated projections from the Fed, the median of committee members' predictions is that the federal funds rate will be 0.875 by the end of 2016—which would mean two quarter-point increases this year.
In a statement, the FOMC wrote:
In light of the current shortfall of inflation from 2 percent, the Committee will carefully monitor actual and expected progress toward its inflation goal. The Committee expects that economic conditions will evolve in a manner that will warrant only gradual increases in the federal funds rate; the federal funds rate is likely to remain, for some time, below levels that are expected to prevail in the longer run. However, the actual path of the federal funds rate will depend on the economic outlook as informed by incoming data.
This means that the upcoming FOMC meetings, which are scheduled for April and June, will be closely watched as well.