It's 2006 All Over Again
Expensive coastal cities are emptying out. Americans are moving to sunbelt suburbs.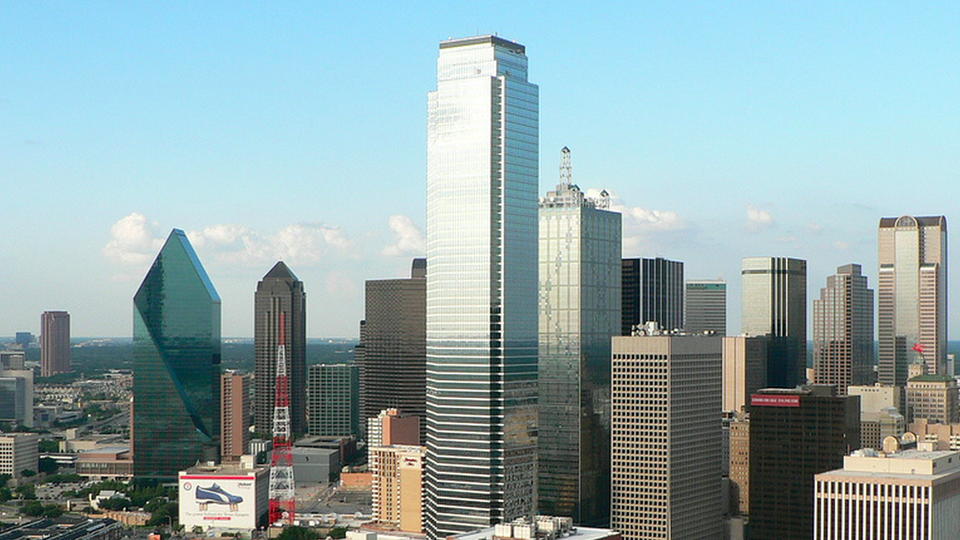 The state of American wealth and entrepreneurship might reside in cool coastal cities, like New York, San Francisco, Boston, and Seattle. But the future of American growth is still the big hot suburbs.
It's 2006 again in America, and families are moving to sunbelt suburbs, picking up where they left off before the economy came crashing down in 2007. Seven of the 10 fastest-growing U.S. metros—and seven of the 20 metros with the largest numerical growth—were in Florida and Texas last year, according to new data this morning from the U.S. Census.
---
---
Between 2010 and 2015, the five sunny metros of Houston, Dallas, Miami, Phoenix, and Atlanta added a combined 1.57 million people through domestic and international migration. That's more than the rest of the 20 largest U.S. metros combined. For every non-recession year this century, the fastest-growing metro has been one of three cities: Las Vegas (for three years), Austin (for four years), and Cape Coral-Ft. Myers, Florida (for another four years.)
Looking exclusively at immigration, the story is slightly different. Although about 700,000 people left New York City in the last five years, they were more than replaced by 770,000 immigrants. Los Angeles, too, bled domestic movers, but still grew through immigration. Indeed, this is a trend for some of America's largest, richest cities, like Washington, D.C., Boston, Philadelphia, Minneapolis-St. Paul, and Baltimore. All five metros would have shrunk since 2010 if not for new international families.
New York Times Styles Section readers could be forgiven for thinking everybody is following a trail from Manhattan to south Brooklyn to Los Angeles and San Francisco, and then bouncing to Austin or Portland. A great segment of the media bubble is essentially a group of young liberal-arts graduates largely clustered in dense coastal areas, like Brooklyn and Oakland, at historically high rates. But the structure of these writers' local networks—their friends, colleagues, and peers they'd like to impress—can skew perceptions of the national reality. (The scientists Kristina Lerman, Xiaoran Yan, and Xin-Zeng Wu call it the majority illusion: "a behavior that is globally rare may be systematically overrepresented among their friends.")
The great irony of national migration is that media headquarters overwhelmingly reside in the same dense urban areas that other Americans are desperately trying to escape (or cannot afford).
There is one more point worth pausing on from today's Census report: What's the matter with Chicago? Chicago's net migration decline between 2010 and 2015 was the worst of any major city, by far—greater than Detroit, Cleveland, St. Louis, and Flint combined. Chicago is the nation's leader in negative net migration in the last five years (shown in the graph below) and in the last year on record.
---
Net Domestic and International Migration by Metro, 2010-2015
---
Cook County, which includes Chicago, experienced its first population decline since 2007 last year. It was "the largest numeric decline of any county in the country," Census reported.  Cook attracts more college graduates over 25 than almost any other county in the country, but it loses them at nearly the same rate. It is the "drain into which the brains of the Mid-West disappear," as the journalist Edward McClelland memorably wrote. But it is also seems to be the pipe through which Midwestern brains flow to other cities and suburbs.
Chicago's most recent decline seems concentrated in the black community: Between 2009 and 2014, Cook County's white population grew 159,000. Its black population declined by 61,000.