The Longevity (and Enormity) of Pokémon
Since its start 20 years ago, the franchise has brought in $40 billion, making it one of the most successful of all time.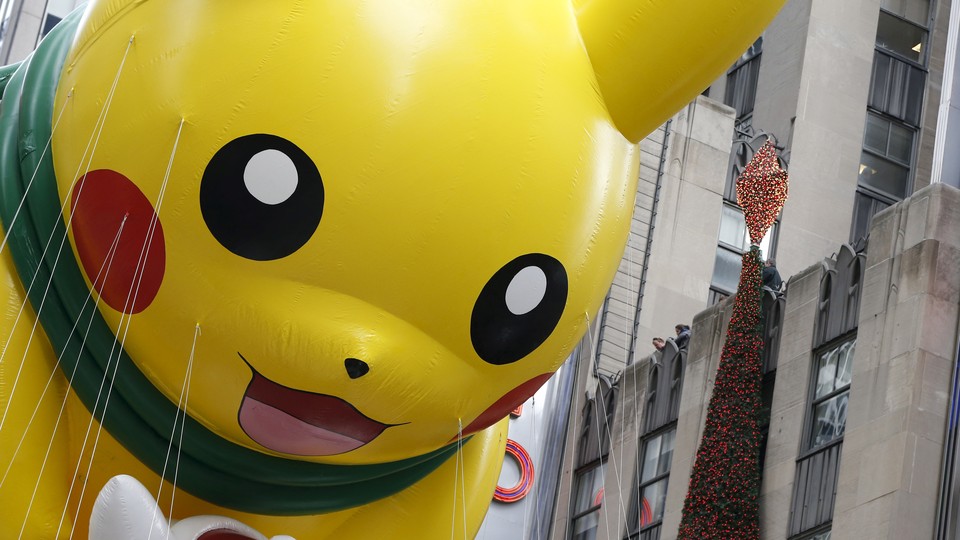 There is a game store in my neighborhood where every Sunday two dozen kids loudly and intensely play a card game—Pokémon. Kids are still playing Pokémon?
The numbers would suggest absolutely yes: The Pokémon Company generates $2 billion a year in revenue. Since its inception 20 years ago today, the franchise has made ¥4.6 trillion, which at the current exchange rate is just over $40 billion—which ranks Pokémon among the most successful franchises, roughly in line with the Star Wars franchise, which has brought in roughly $42 billion since the first movies came out in 1977.
J.C. Smith, the senior director of Consumer Marketing at The Pokémon Company International, explains that the company's numbers aren't in the news much because it's privately held. "Pokémon is huge," says Smith. "We're not a publicly traded company. For us, we talk to consumers, our fans, kids, a broad range of people. But we don't focus our efforts on the brand story overall, but it's an important one."
Pokémon sales comes from its video games, card game, and also animation—all of which Smith says are growing. The company has sold 275 million video games and over 21 billion trading cards in more than 70 countries. For a game that started as a Gameboy game, that's quite something.
What explains its longevity? Smith pegs it to Pokémon's core gameplay, which involves collecting, battling and trading. That creates a community in which players can trade cards, play, and have tournaments. There's also the generational aspect. "We have fans that have been with us since the beginning. They're in their 20s and 30s playing the game," says Smith. "And then there's the group that's new, the younger group that's just getting into Pokémon who watch the animation and collect the cards and trade them on the playground. And there's dads like myself who like to play with their kids because it's a nice world that's appropriate for a group of people and it's not ultraviolent."
The writer Lynn Darling wrote poignantly about her daughter's love of Pokémon in 1999 in the New York Times. Her explanation is one of the best I've seen to explain why kids and young adults continue to love (and play) this game:
She sees Pokémon as a world over which she has total control, a place where her perseverance is rewarded. It also gives her a way to work out her own code of ethics. She and her friends have intense discussions over the use of the official Pokémon strategy guide: does using its tips tarnish the accomplishment of a particular capture? When trading the dreaded cards, she has to figure out what's important to her and what she's willing to give up. She gets this experience in an arena where loss is manageable, in contrast to real life.
And that's something that is worth billions each year—and in some senses, much, much more.