The Midwives of El Paso
For women of the border, where to give birth is a matter of enormous consequence, and a birthing-center industry has flourished as a result.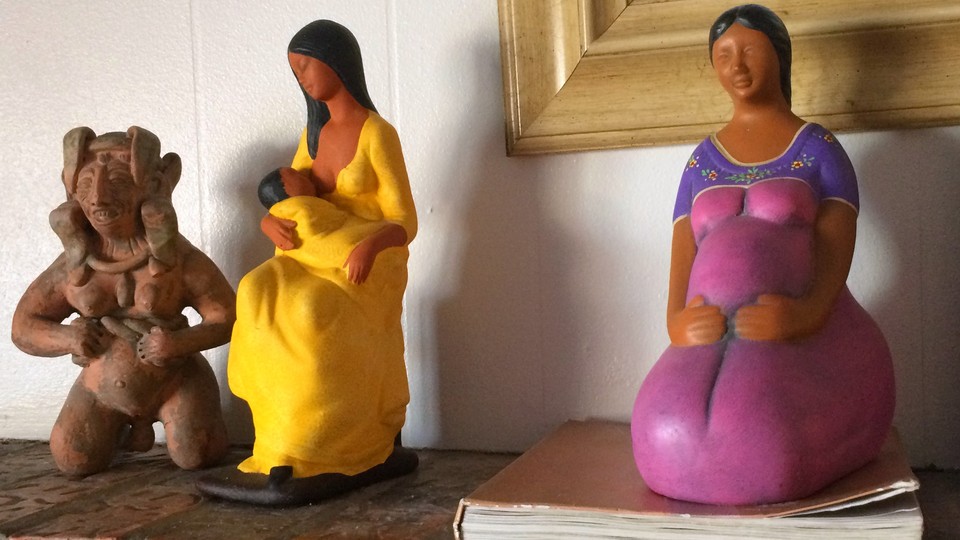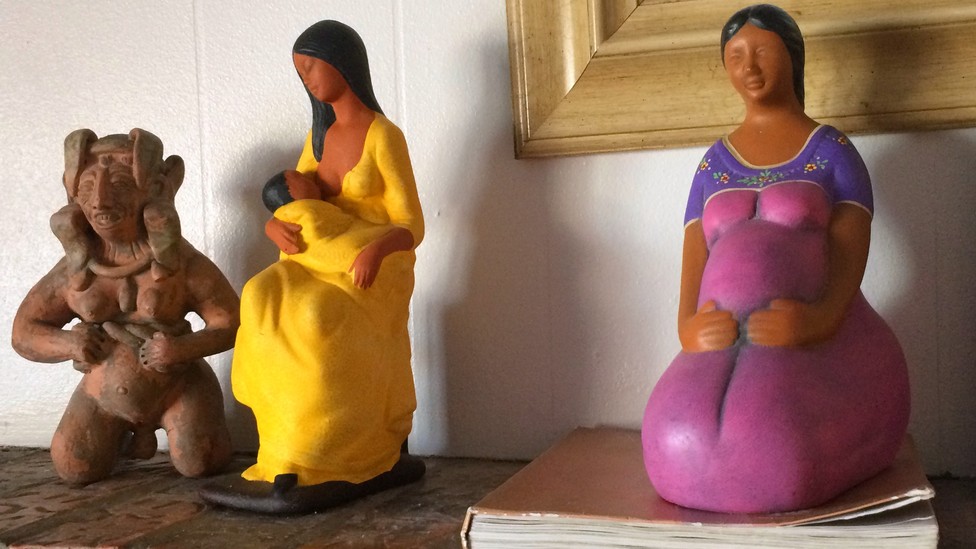 EL PASO—The woman started having contractions after dinner in the apartment she shares with her husband and two children in Ciudad Juarez. An hour later, she was across the border, settling into a homey room at Maternidad La Luz, a midwife-run birthing center in El Paso that promises women of all nationalities the opportunity to have a natural birth—and a baby who is a U.S. citizen.
And that's what the woman, Miriam, who asked not to use her last name, did, just 40 minutes after she'd arrived, when she gave birth to a baby boy named Alexis.
The birth was the culmination of months of crossing the border to come to her prenatal appointments every few weeks at Maternidad La Luz. It had not been easy: The visa that allowed her to cross back and forth between Mexico and the U.S. is expensive, and she had had to prove she had money in the bank and a reason to return to Mexico to be granted it. The lines at the border between Juarez and El Paso can take hours, and border agents are said to sometimes tear up the visas of women who are noticeably pregnant. Some women end up giving birth on the bridge between Juarez and El Paso because of delays, said Trish Gurley, the clinical director of Maternidad La Luz. But Miriam stuck with it because the opportunities her child would have if he was born just a few miles from his home were so much greater, she told me.
"It's better here than in Mexico," she said. "You can get grants to go to college, for example—in Mexico, if you can't pay, you can't go to college."
For more than a century, people have crossed back and forth between Ciudad Juarez and El Paso, two cities side by side in the desert but separated by a border. Mexican residents cross into El Paso to work, to go to school, and to see family. They also come across to give birth, benefiting from the Fourteenth Amendment, which guarantees citizenship to all people born or naturalized in the United States, a fact that gains prominence in the American consciousness every now and then, as it did during the presidential race this past summer, when candidates including Donald Trump and Jeb Bush decried "anchor babies."
It wasn't always this way. In the early days of El Paso's history, Mexican women living and working in Texas would return home to give birth, according to Heather Sinclair, a former midwife and a doctoral candidate at the University of Texas-El Paso who is studying the 20th-century history of childbirth, citizenship, and race in the border region. But as the value of U.S. citizenship grew, and the population of the border region continued to expand, Mexican women began going out of their way to give birth in Texas. Turned away by hospitals, many sought out midwifery practices, first ones run by Mexican Americans and then, when restrictions drove those women out of business, practices such as Maternidad La Luz founded and run by white middle-class women.
But one thing has always been true: Along the border, for many women the question of where to have their babies has been determined by giant, supra-national forces: the relative wealth and poverty of two countries, the relationships between them, and the immigration policies that dictate the terms of those relationships. And today, in an era of tightened restrictions and dramatic disparity in the opportunities available in Mexico and the U.S., what that means is that many Mexican women are desperate to give birth in El Paso, but only a lucky few are able.
* * *
Maternidad La Luz is a low-key place where 40 to 60 women give birth each month. Dated posters about the benefits of breastfeeding are hung in the hallways and women and their families pack the worn-down living room/waiting room, which has toys for children and small clay sculptures of pregnant women on the mantle.
Maternidad La Luz's clinical director, Gurley, who is blonde with blue eyes, is a laid-back woman of nearly 40, the type you might see offering up yoga classes or working at a co-op in Brooklyn. Gurley was born in 1976. Presiding over her birth was midwife Shari Daniels, who that same year founded The Maternity Center of El Paso, the first midwife-run birthing center in the United States. It catered to both American and Mexican women, and was founded partly to ensure that low-income women of Juarez received prenatal care, even if they couldn't pay. At the time, it was common for some hospitals to turn Mexican women away. Gurley's mother, who is also a midwife, and Daniels were "tired of the hospitals calling all the shots so they all just decided, 'We're going to do this on our own,'" Gurley told me.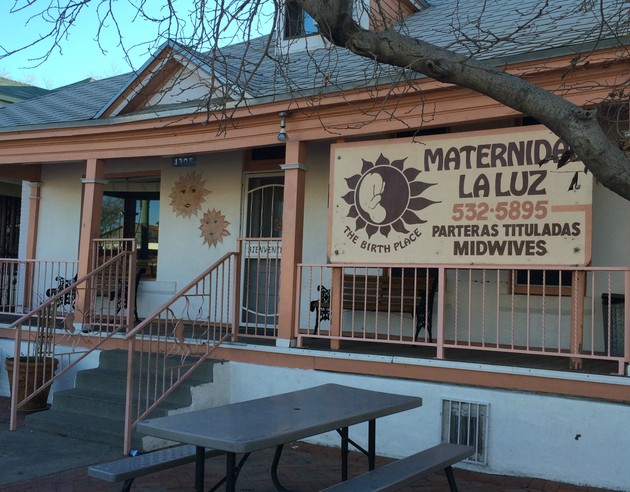 The women were seizing on a growing interest among American women in having homebirths. Many of their clients were undocumented women who couldn't afford their services, and Daniels, who was operating out of her home, didn't force them to. Instead she invited students from around the world to pay to study with her, using their fees to subsidize the clinic. The students flocked to the school to learn the practice of midwifery, which was legal in Texas at a time when it was outlawed in many other states.
Maternidad La Luz, which opened in 1987 as an offshoot of Daniels's practice, is still one of the most affordable places for women who come across the border to El Paso to give birth. The cost of the whole birthing cycle—prenatal checkups, delivery and postpartum appointments—is just $850. (The clinic does not accept insurance.) The low cost is possible partly because Maternidad is still a midwifery school, and students—mostly white, middle-class women—come to Maternidad from around the world to learn the art of midwifery. They pay $7,750 in tuition or more, depending on the type of course they're taking, and work for free.
Sarah Wetmore, 27, came to Maternidad La Luz from Toronto in February of 2015 to learn how to be a midwife. She's presided over 28 births, including that of Miriam, the woman whose labor lasted just an hour and 40 minutes.
"People say this feels like home," she told me, as she welcomed Miriam and her family for a post-partum checkup.
Today, unlike 50 years ago, many women in Juarez with means are interested in crossing over to El Paso to give birth. U.S. citizenship didn't used to confer the outsized benefits it does today, and children born in Mexico in the early part of the 20th century were potentially able to obtain land through a distribution program there, Sinclair, the UTEP doctoral student, told me.
But after World War II, when FDR's Social Security Act had gone into effect, and after new welfare programs were added as part of Lyndon B. Johnson's Great Society, American citizenship became more valuable, Sinclair said. At the same time, U.S. immigration, which had been relatively open until World War I, became more exclusive and U.S. policy began to favor potential immigrants who were highly skilled or who had family already living legally in the U.S., according to Paul Kramer, a professor of U.S. history at Vanderbilt. Both changes incentivized women to cross the border and give birth to ensure opportunities for their children even if they couldn't access those opportunities themselves through traditional immigration channels.
In the 1940s and 1950s, when more Mexican women started coming across the border to give birth, they went to the homes of Mexican-born midwives who would offer them birthing services. Mexican midwives charged much less than the hospitals did, Sinclair said, and did not deport Mexican mothers, as some of the hospitals did.
From the 1950s onwards, many local hospitals largely denied services to Mexican women coming across the border to give birth, according to Sinclair. Mexican women were generally allowed to work on the American side of the border, as were their husbands, but locals rejected the idea of allowing them to give birth there.
"It was this syndrome created by a society dependent on the Mexican poor yet who were fearful of citizens who are of Mexican descent because they're seen as biologically inferior," she told me.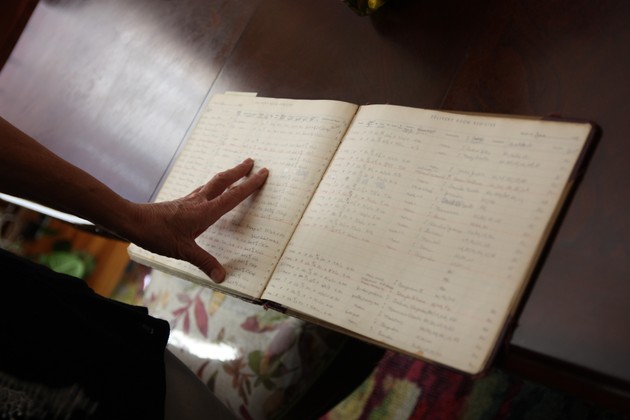 Women would give birth in parking lots of hospitals in the hope that the emergency room would take them in, she said, and midwifery practices sprung up to create a safer, more welcoming place for women laboring through birth. They attracted a steady stream of clients, in part because of the migrants drawn to Juarez because of the jobs made available by the Border Industrialization Program, which in 1965 allowed U.S. factories to open on the Mexican side of the border.
It wasn't until the 1980s, when the federal government required emergency rooms to treat patients (and women in labor), regardless of their ability to pay, that hospitals started to welcome Mexican mothers, Sinclair said.
Now, for those who can pay, there are a handful of other organizations in El Paso that offer maternity care. Even hospitals that once refused to serve people who weren't American citizens are recruiting foreigners and offering payment plans, Sinclair said.
"The maternity ward is considered the cash cow. It used to be considered the place where they'd lose money. Now it brings in money for other departments," she said. "So it's actually becoming more mainstream now. It's not this small cottage industry."
The medical group Doctores Para Ti, for example,offers vaginal delivery to Mexican women for $5,450 and C-sections for $7,065, and recommends a local hotel that charges just $169 a week where they recommend that women stay for a few weeks before their due dates, presumably not to invite suspicion from border agents and to avoid last-minute border troubles during labor. "US Citizenship for your child offers your family the opportunity to live the American dream," the group's website says, reminding families that once they turn 21, U.S.-born children can sponsor family members' green cards. Doctores Para Ti partners with Del Sol, a hospital run by the behemoth Hospital Corporation of America (which was founded by the father of former Tennessee Senator Bill Frist), to offer birthing services and even recruit women from across the border, Sinclair said.
For Trish Gurley, it's not about money. She says she provides the service to ensure that women from anywhere can have access to natural births outside of a hospital setting, just like her mother did before her. At Maternidad, women don't have C-sections and the babies aren't taken away from their mothers after birth. Sometimes, mothers don't even have IVs, because they're encouraged to drink water and eat light foods when they go into labor.
"It's really a service about helping women find their strength, be it through education or just having the ability to voice their opinions without the pressures modern medicine tends to put on women," she said.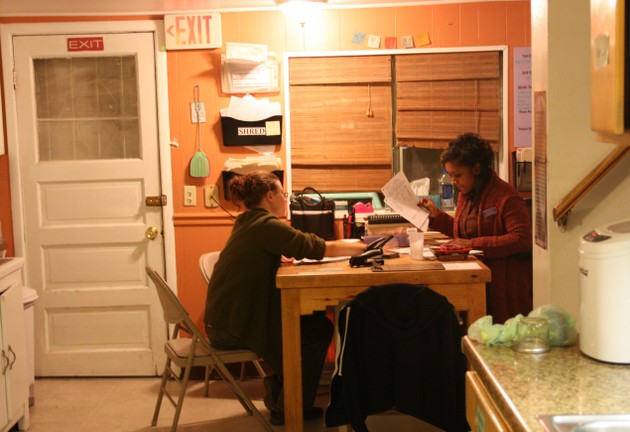 When I visited, Gurley was about to finish up a check-up with Venus Alvares, a 42-year-old mother of six whose belly was a round basketball under her fluffy white turtleneck sweater and who was due to give birth any day. Alvares, who works as an Avon saleswoman and whose husband is a factory manager, had already given birth to two children by the time she saw a TV ad for Maternidad La Luz 21 years ago.
"I wanted to try a different birthing experience," she told me, in Spanish via an interpreter, about why she crossed the border to make an appointment at Maternidad La Luz when she got pregnant with her third child.
She liked that there were no needles at Maternidad La Luz, no fear of surgery, and that her family could be in the room with her when she gave birth. In Mexico, no one can be in the birthing room with you, she said, and Alvares said there's always a fear that the hospital will switch your baby at birth by accident. She's told family and friends about Maternidad La Luz and they too have started coming across the border to give birth. "I need a family discount," she joked, when I talked to her after the impending birth of her seventh child.
* * *
Local institutions in El Paso might be warm to the idea of Mexican women who cross the border to give birth, but federal and state institutions are making the process more difficult.
When Sinclair, the UTEP doctoral student, moved to El Paso in 1993, she remembers walking across the bridges between El Paso and Juarez and looking down to see people crossing underneath. They'd wade through the Rio Grande and move back and forth between Mexico and El Paso, completely unhassled.
This began to change in 1993, when border patrol in El Paso implemented "Operation Hold the Line," which deployed agents along the border and made it much more difficult for people to cross casually. Then, the now-defunct Immigration and Naturalization Services began to put up more barriers at the border, adding flood lights and fences and making it more difficult for people to cross back and forth between El Paso and Juarez without proper documentation.
Between 1993 and 2011, the number of Border Patrol agents at the U.S.-Mexico border jumped from 3,444 to 18,506 and the government added concrete and steel fencing between El Paso and Juarez.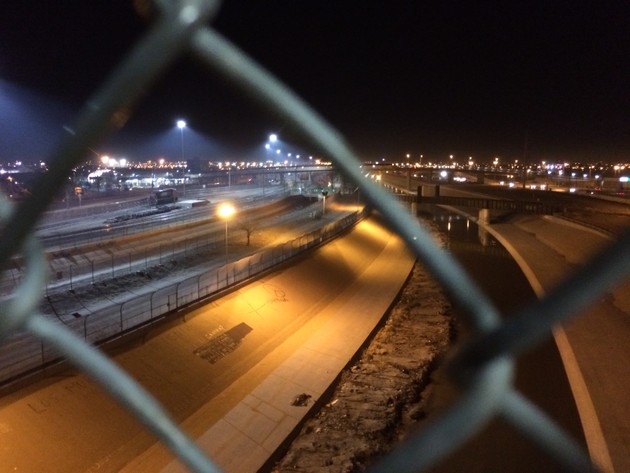 In 1998, the U.S. government began requiring Mexicans who frequently crossed the border to re-apply for crossing visas called "laser" visas that were higher-tech and able to be scanned by a machine. Then, after the 2001 terrorist attacks, the border became even more difficult to cross, with more checks and longer lines.
The new border controls changed the demographics of the people coming to El Paso to give birth.
Lynn Arnold, a Texas midwife who ran an El Paso birthing center, Casa de Nacimento, between 1985 and 2011, told me that when she first started her practice, patients would "literally come in wet, from the river," having waded across the Rio Grande. By the time she closed her practice in 2011, "they came over with their Cadillacs and their kids on cellphones, with gold and silver jewelry and high heels," she said. The tightening of the border over time made it easier for the rich and harder for the poor to come across, she explains.
"Now you have to have the money to be able to get your visas and your passports and all the stuff to come over here," she said.
She recently re-opened a high-end practice called The Retreat which charges $5,000 and up, depending on whether clients want a birth photographer or a doula, and offers personalized midwifery service in a sparkling home with copper baths and pristine furnishings. It's not meant to handle the same volume as Arnold's old practice, which saw more than 13,000 births, all of which are meticulously recorded in volumes and volumes of handwritten records she now keeps in her office.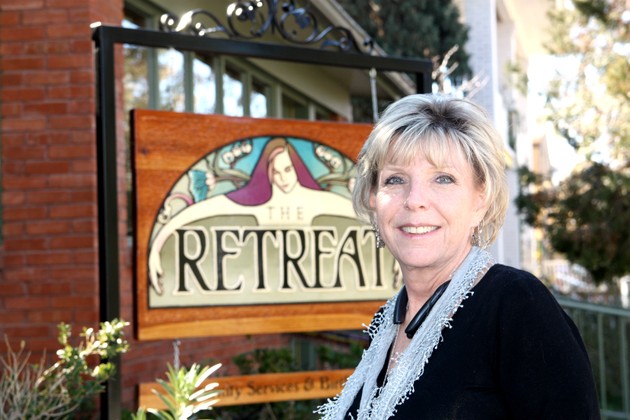 Venus Alvares, the woman who had given birth to four children at Maternidad La Luz, said she has seen the border controls get tighter in the 21 years she's been coming across. Now, she said, some women bring proof that they have money in the bank and will sometimes still be refused a visa. And if border-patrol agents see that a woman is visibly pregnant, which is more likely for women who are walking across, rather than driving, they may refuse to let them pass. When border agents saw that Alvares's sister was noticeably pregnant, they took her visa and cut it to prevent her from re-entering, she said.
"It depends on who is there when you cross, if they're going to give you a hard time or not," she told me.
Acquiring a Border Crossing Card is not cheap or easy. Mexican residents must present proof of their intentions to return to Mexico after their trip to the U.S., which usually requires at least $10,000 in a bank account, Gurley said, as well as a job and a school diploma. The best way to ensure that you won't be stopped at the border, Gurley and others told me, is to bring proof that you've paid in cash for medical services and that you have the resources to continue to do so.
But even with the proper documentation, some Mexican women and their U.S.-born children have been denied some services by the U.S. government. In 2008, the State Department began denying passports to children with Mexican mothers whose births were presided over by midwives. A lawsuit made them change the practice, but some midwives say they still see the government trying to intimidate women away from crossing the border and having their babies in a birthing center. Trish Gurley says her clients would come in alarmed because they'd have received a letter from Homeland Security warning them that Gurley was under suspicion for selling false documents, which is not true.
"It triggers me because I know these women and I know these families," Gurley told me. "They are not just looking for a birth certificate, they are here because they are not getting what they need somewhere else."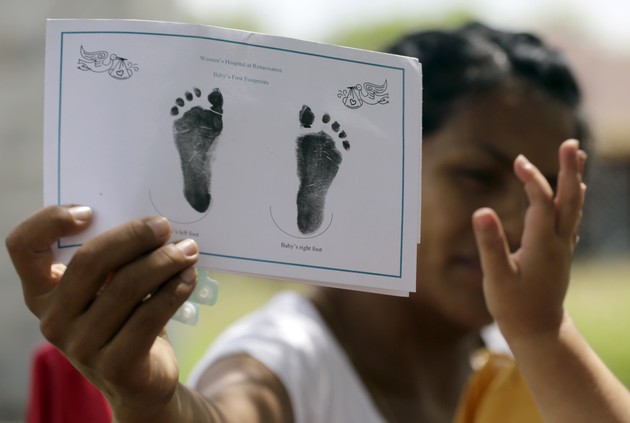 It's not just midwives who are running into trouble with a skeptical government. According to a lawsuit filed by Texas RioGrande Legal Aid, some Texas counties are refusing to offer birth certificates to children of women who don't have papers showing they're in the country legally. If they don't have those papers, women must present foreign driver's licenses or national-identity cards, but some of the mothers left their countries when they were young and don't have those cards, the lawsuit says.
"By denying the Plaintiff children their birth certificates, Defendants have created a category of second-class citizens, disadvantaged from childhood on with respect to, inter alia, health and educational opportunities," the lawsuit argues.
It's not surprising that the government restrictions affect the poor the most: Since the 19th century, U.S. immigration policy has focused on preventing people from migrating who might be a burden on the state, said Kramer, the Vanderbilt professor.
At the same time, wealthy and middle class families from around the world aren't having as many problems accessing the benefits of the Fourteenth Amendment. Cities such as Los Angeles and Miami that aren't that close to a land border now host birthing centers for the wealthy from around the world. Rolling Stone reported in August that some Chinese couples pay $20,000 to a service that puts them up in a "maternity hotel" in Los Angeles until they give birth, and those couples were buying a "middle of the road" option. (The total cost of birthing the baby, including flights and medical bills: $35,000.)
The Fourteenth Amendment was passed in the wake of the Civil War to ensure that former slaves would have access to citizenship and the benefits of being an American citizen. It's now benefiting a very different type of person. That is perhaps not surprising—everything seems to have a price, even a green card, which the EB-5 visa program lets rich foreigners buy with a $500,000 investment, for instance.
But it's one of the great stories of the border that as it has become more difficult for poor women who live just a stone's throw away to cross and give birth, it has become more popular and easier for wealthy women from around the world to so. Just about everybody wants U.S. citizenship. But like much else, who receives it is another matter.