Little Homes in Big Backyards: San Francisco's Housing Solution?
Bay Area cities are loosening restrictions on so-called accessory dwelling units, which homeowners can build in their basements, attics, or out on their lawns.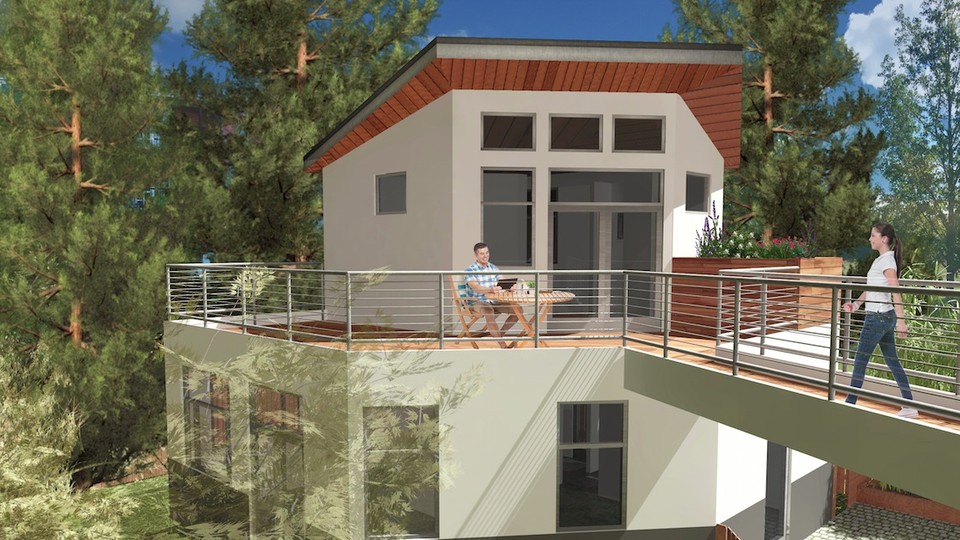 OAKLAND, Calif.—The Bay Area has, for years, been in the midst of a housing crisis. Too many people and too few units have driven prices up to the point that many can't afford to live here anymore. Zoning laws from the 1960s and '70s are partly to blame, as are protests so vociferous that they stall building for years. Many in San Francisco remember, with horror, the urban-renewal project that displaced thousands of residents in the Fillmore and destroyed Victorians there in order to build new housing.
But while the city and locals battle over the construction of new buildings, Brian Burt and his wife Julia are adding density all on their own. They're about to start construction of a two-bedroom, two-bath unit in their backyard that will be connected to the main house via a raised bridge. When it's completed, they plan to rent out the unit to tenants. They're also renovating their basement to create a space for more people who would share their kitchen and bathroom, but have a living room and bedroom of their own.
The Burts are two of hundreds of homeowners in the Bay Area looking at adding so-called in-law units to pull in a little extra income, all while increasing density in a region that sorely needs it. If zoning regulations and complaints from neighbors make it time-consuming and costly to add new apartment buildings and homes in the Bay Area, the thinking goes, why not just add to and renovate existing properties to increase density? That way, the area can keep its beloved Victorian architecture, while still growing to accommodate more residents. The city may be dallying in creating more units. Homeowners are not.
"The secondary unit has the potential to create a new paradigm for density and affordability in cities," Neeraj Bhatia, a professor at the California College of the Arts who curated an exhibit on in-law units at the San Francisco Bay Area Planning and Urban Research Association, or SPUR, told me.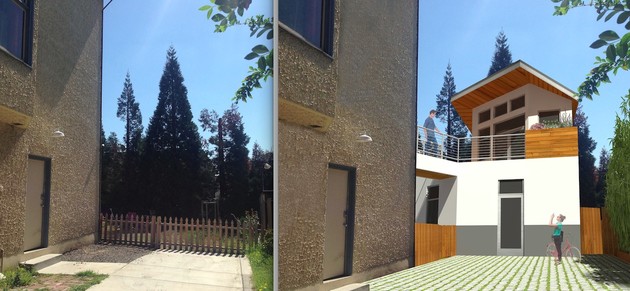 California first started encouraging the construction of in-law units in 2003, when a bill tried to lower local regulatory barriers by requiring that every city have a process for approving secondary units. Then, the Sustainable Communities and Climate Protection Act of 2008 pressured communities to support infill development, which generally means building on existing developed areas and encompasses in-law units. But until recently, the city of San Francisco has still resisted the construction of secondary units.
"We all love our neighborhoods, but people are sometimes inclined to not want to have more people, more competition for parking, anything that will cause crowding," according to Scott Wiener, who serves on the San Francisco Board of Supervisors, which is essentially the city council.
As the city has added more jobs and residents, San Francisco has slowly started to realize it needs more units. (Wiener, mixing his metaphors, put it to me this way: "Once we started to grow again, the chickens came home to roost, and we were caught with our pants down. We're trying to play catch up.") Accessory dwelling units (ADUs) were a way for them to do so by asking homeowners to pitch in, and earn additional rent by doing so.
In 2014, the San Francisco Board of Supervisors passed legislation allowing the city to recognize the estimated 30,000 to 50,000 then-illegal in-law units already constructed in the city. The following year the city passed legislation that to permit homeowners to build new in-law units in two districts in the city, which encompass The Castro, Noe Valley, Chinatown, North Beach, and Russian Hill. Under this legislation, in-law units added to buildings built before 1979 are subject to rent-control.
"We're actually creating new rent-controlled housing, which people previously thought was impossible," Wiener said.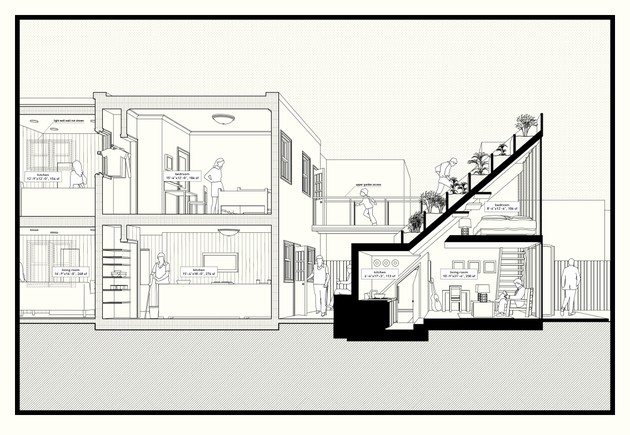 It's unclear how many of these units are actually being built in San Francisco itself. I repeatedly asked Wiener's office for examples, and they weren't able to give me any. Wiener says the majority of units are going into apartment buildings that had previously been prevented from adding new units because of downzoning—essentially, regulations passed in the 1960s that prevented the construction of buildings with more than three units—and that are converting ground-floor garages into apartments.
But there are a lot of ADUs being built in cities outside of San Francisco, including Oakland, Berkeley, and towns in the South Bay, said Kevin Casey, the founder of New Avenue Homes, a company created in part to help people build ADUs (New Avenue helps homeowners source architects and contractors for ADU and other remodeling projects). Earlier this year, Berkeley even streamlined the process of approving ADUs, allowing homeowners who follow certain standards to build without applying for an administrative permit (though they would still need building permits approved by the city).
"There's a wave that's happening now in California," Casey said. "It's happening wherever population density is driving people to think about it. It's the next logical step."
People are increasingly open to sharing living spaces, and the economic incentives to do so are enormous. Many young Americans want to live in crowded urban centers, partly because of the proximity to jobs that those places offer, and shared living or tiny units can be the only affordable option. What's more, Casey said, in the Bay Area, many people would like to be close to family, especially if they are raising children. Some homeowners build an ADU and then move into it, allowing their grown children to live in the main house; others build ADUs for their grown children who can't afford to otherwise live nearby.
Of course, building a new unit can still be a headache, even in towns trying to make things easier.
"Getting through the paperwork of the city is hard, it's very technical, and it's changing all the time," Casey said.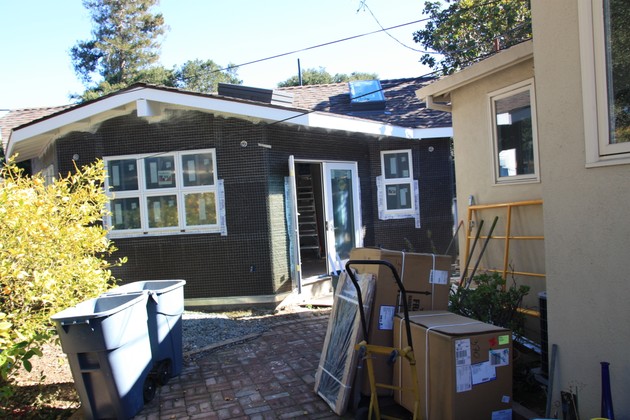 Casey took me to visit Erin Craig, who bought a house in Menlo Park specifically for the purpose of adding an ADU for her 26-year-old daughter, who is disabled. The process of turning her garage into a separate apartment, which began in 2012, was not easy, Craig said. That's even though she'd checked with the city before buying her home to make sure it would be possible, and even though she had more resources than most people do—she and her husband had sold their old home in Palo Alto for a good sum.
"I've done some remodels before, but city of Menlo Park was—I don't want to use the word incompetent, that word is strong—but they were difficult," she said.
The city of Menlo Park frequently lost the architectural drawings the Craigs submitted for approval, Erin told me. Because people are not allowed to park on the street at night in Menlo Park, and homes are required to have covered parking, the Craigs needed to add a new garage once they converted their existing one into an in-law unit. The city wanted the Craigs to add sprinklers to the additional unit because it was defined as an apartment building. The Craigs wanted the new unit to have an address on the side street where its entrance faced, but the post office required that the address be on the same street as the main house, and insisted that the Craigs put the mailbox for the new unit near the door of the main house. The fire department required them to put in a costly fire wall between the new unit and the home.
But after about $15,000 in permits and hundreds of thousands of dollars in construction and other costs, the Craigs now have a 640-square-foot one-bedroom apartment in what was once their garage. It has smooth faux-wood floors, a comfy couch in the large living room, a spacious white kitchen area, and a light-filled bedroom that faces the same backyard as the Craigs' main house.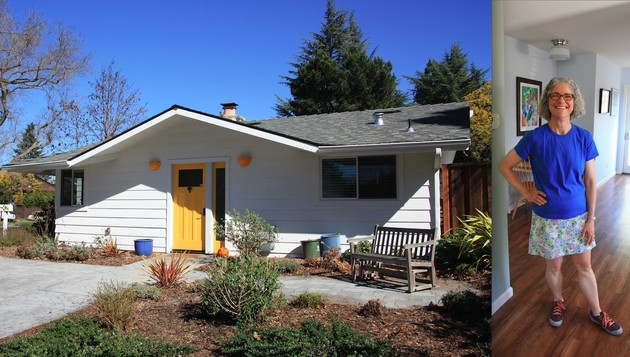 Their new garage is what most impresses their neighbors, though. It went into a side yard that had been part of the property before, but had been underutilized. Now, they have a two-car garage and a back patio with plants and a hot tub.
"People in the neighborhood were like, 'Wow,'" Craig told me. "It was literally space no one knew existed, and we got in a garage and a whole patio."
After seeing what the Craigs had done, a handful of neighbors are adding in-law units, she said.
That's the thing about California—until now, it hasn't really had to push for greater density. Much of California was developed as one big suburb at a time when everybody drove and everybody wanted a yard.  Now that more people want to forgo cars for public transportation and a growing population needs more living spaces, there are creative options available for people who want to build. On the East Coast and in cities such as Vancouver, the only way to build is up. In California, there's so little density that they're still working with side lots. Once I started thinking about ADUs, I saw room for more units everywhere.
"Anywhere that single-family detached homes were built in the past 100 years, you can fit an accessory dwelling in easily 60 percent of them," Casey told me.
Of course, this has been done in many areas across the country already. Brooklyn brownstones used to be single-family homes, now they hold multiple apartments. Even some of the Victorians in San Francisco have been chopped up into apartments (not to mention the attic and garage that Uncle Joey and Uncle Jesse inhabited in Full House). But in California, there are still ways for neighbors to block construction relatively easily. The Burts' neighbors opposed the construction of the unit in their backyard, for example, so they changed the design of the bridge and the location of the unit to get past permitting.
The biggest challenge might be convincing people in California that ADUs could be a good solution for both homeowners and their neighbors. Californians need to understand that they don't require so much space, and that sharing their homes or yards with others could work out well, said Bhatia, with California College of the Arts.
"This is a cultural project as much as it is a design project," he said. "Even as laws change, it's about making people comfortable with the idea of having people living in their backyard."
Casey, of New Avenue, says people are often opposed to the idea of an ADU until they have one. Many of his clients are building them for family members and worry that it will be too difficult to share space. But "people don't realize how private these can be," he said.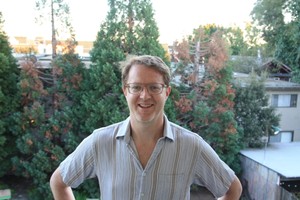 The Burts have thought about this already, and say they are happy with a scenario where they share their kitchen and their driveway and other parts of their home with friends. Brian likes the idea of looking out his kitchen window and seeing his tenants in their own kitchen too. He and his wife are planning to include one meal a week with the rent, so that their backyard unit will also be a sort of co-housing experiment. Tenants will be able to use the kitchen and living room to host parties, and if they're parents, they'll potentially share childcare responsibilities with the Burts, who have one child and another on the way.
The architect Brad Gunkel says it's possible to have shared space with built-in privacy, and envisions the Burts' home as a community in which everyone is able to get away when they need to.
"We really want to have a social aspect, and it might be great to be like, 'Our kids are sleeping, so we'll give the baby monitor to friends downstairs,'" Brian told me.
Of course, the additional rent doesn't hurt either. The Burts' house, built in 1908, has stained-glass windows and a view of trees in the backyard, and is worth more than $1 million, according to Zillow. With the help of added tenants, though, they'll be able to stay in it for almost no mortgage, and more people will be able to move into a lot where until recently, just two people lived.