January's U.S. Jobs Report: All-Around, Not Bad
Jobs growth was strong in 2015, but the forecast for 2016 is a bit mixed.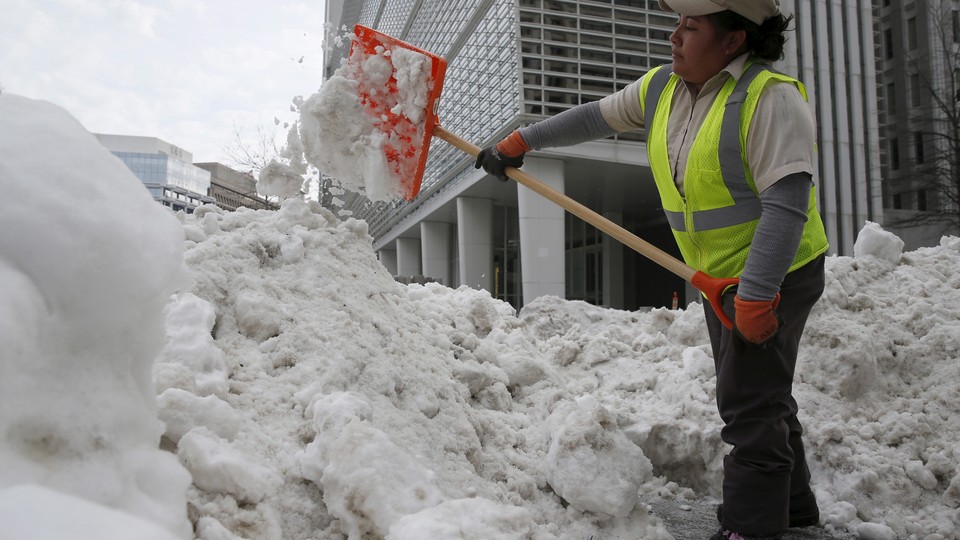 The January jobs report is out, and it's mostly good. On Friday morning, the Labor Department reported that the U.S. economy added 151,000 jobs and that unemployment is at 4.9 percent.
While the number of jobs added missed expectations (economists surveyed by The Wall Street Journal were expecting 185,000), this is the first time the unemployment rate has dipped below 5 percent since February 2008. In the last 12 months, the number of unemployed Americans decreased by 1.1 million.
---
---
The question on everyone's mind leading up to the January jobs report has been whether the kind of growth seen in the last few months of 2015 is sustainable. 2015 was one of the best years for U.S. job growth since 1999, with a monthly average of 221,000 jobs added. The January jobs-added number represents a slowdown in growth, which was somewhat expected. But combined with the unemployment rate, it shows that growth at the moment is modestly strong. In other words, it's not great, but it's far from terrible.
The Labor Department reported that last month's increases were led by hiring in the sectors of retail, food services, health care, and manufacturing. Employment in educational services, transportation, warehousing, and mining declined.
---
---
Here's the good news: In 2016, economists are looking for wages and labor-force participation to improve. While job creation was steady in 2015, wages have yet to show the recovery arriving in workers' bank accounts. The January jobs report saw average hourly earnings rise 0.5 percent, and in the last 12 months the growth of average hourly earnings held steady at 2.5 percent, beating expectations. There's hope yet that a tightening labor market will mean a bigger payday for American workers this year.
The labor-force participation rate edged up ever so slightly to 62.7 percent, but it's still at its lowest level in decades. Economists have been wondering since the recovery whether those who lost their job during the recession will return to work.
In 2016, these weak spots—wage growth and labor-force participation—are where improvement is needed. While an unemployment rate under 5 percent is certainly a good sign (it's a benchmark indicating full employment), all these numbers together mean that the forecast is still mixed on just how 2016 will be for American workers.