The Fed Chair's Warnings About the U.S. Economy
Janet Yellen's remarks could provide clues to how many times the central bank will raise short-term interest rates this year.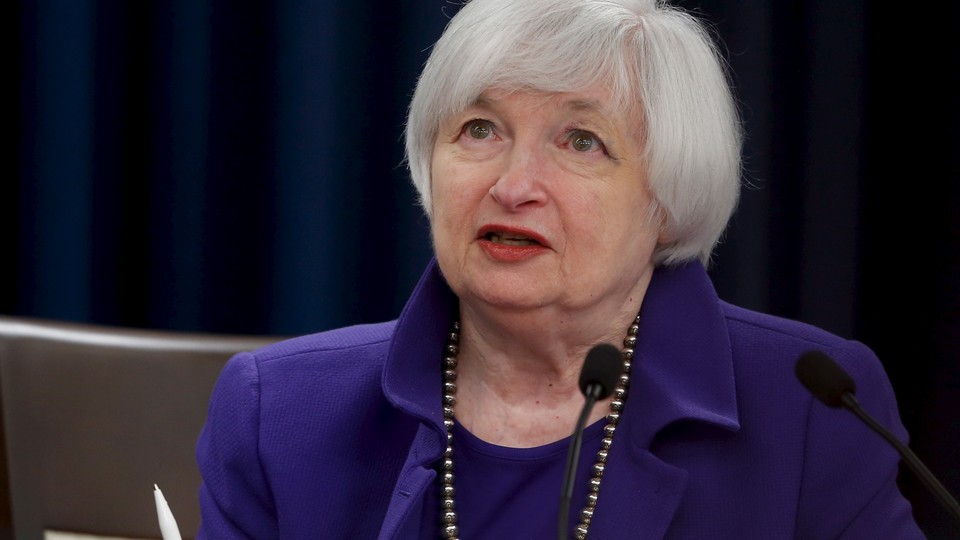 Federal Reserve Chairwoman

Janet Yellen

has pointed to risks to the U.S. economic outlook that could provide clues to how many times the central bank raises short-term interest rates in 2016.
"Financial conditions in the United States have recently become less supportive of growth, with declines in broad measures of equity prices, higher borrowing rates for riskier borrowers, and a further appreciation of the dollar," Yellen said in prepared remarks to Congress on Wednesday.
"These developments, if they persist, could weigh on the outlook for economic activity and the labor market, although declines in longer-term interest rates and oil prices provide some offset."
Yellen, in her prepared remarks noted:
Foreign economic developments, in particular, pose risks to U.S. economic growth. Most notably, although recent economic indicators do not suggest a sharp slowdown in Chinese growth, declines in the foreign exchange value of the renminbi have intensified uncertainty about China's exchange rate policy and the prospects for its economy. This uncertainty led to increased volatility in global financial markets and, against the background of persistent weakness abroad, exacerbated concerns about the outlook for global growth. These growth concerns, along with strong supply conditions and high inventories, contributed to the recent fall in the prices of oil and other commodities. In turn, low commodity prices could trigger financial stresses in commodity-exporting economies, particularly in vulnerable emerging market economies, and for commodity-producing firms in many countries. Should any of these downside risks materialize, foreign activity and demand for U.S. exports could weaken and financial market conditions could tighten further.
The Fed chair, in her remarks, did not explicitly detail the central bank's plans to raise rates this year, but we should get more signals during her semiannual testimony to Congress on Wednesday and Thursday.
Still, Yellen did say that the U.S. should continue on the path of moderate growth, citing ongoing employment gains and faster wage growth. And, she noted, global economic growth will likely pick supported by accommodative monetary policies.
"Against this backdrop," she said in her testimony, "the Committee expects that with gradual adjustments in the stance of monetary policy, economic activity will expand at a moderate pace in coming years and that labor market indicators will continue to strengthen."
The
Fed's next policy meeting is scheduled for March 15 and 16.