Why Blacks and Hispanics Have Such Expensive Mortgages
High-cost lenders are targeting these communities, preventing them from building wealth to pass on to their children.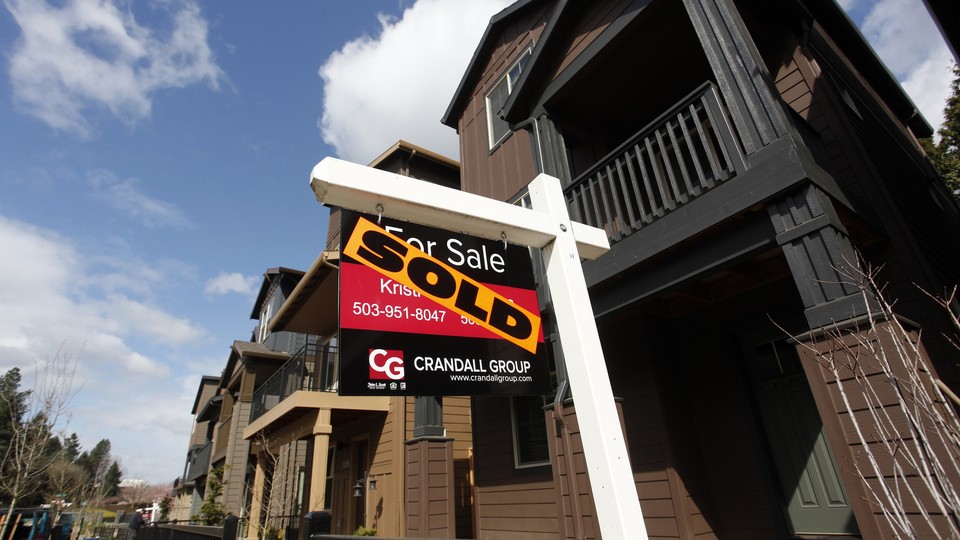 Despite the housing bust and its lasting implications, owning a home nevertheless remains one of the most common ways for American families to build wealth—white families, predominantly. The homeownership rates of black and Hispanic Americans lag dramatically behind that of white Americans. These minority groups are much less likely to purchase a home, and if they do, they are less likely to have homes that appreciate in value. They're also more likely to lose their homes through foreclosure. These gaps help explain, in part, the staggering disparity in wealth between whites and people of color.
The reasons for this are not solely practices of the recent past, such as redlining. Today, home loans are consistently more expensive for black and Hispanic buyers than they are for white buyers. Why? Because banks and other lenders direct these groups toward high-risk, high-priced products. The result is, in part, that blacks and Hispanics are less likely to own homes in general, and additionally that when they do obtain home loans, those loans are often a more expensive and risky proposition—think of the subprime loans that tanked the housing market—which can increase the chance of financial ruin and default.
Why is this? Why are blacks and Hispanics targeted with these risk financial products? Perhaps these differences stem not from the borrowers' race but from their worse financial circumstances, a reason some would say justifies the higher rates. Not the case, according to a new study from the National Bureau of Economic Research, which finds that race and ethnicity matter substantially on their own.
According to the study's authors, the economists Patrick Bayer, Fernando Ferreira, and Stephen L. Ross, race and ethnicity were among two of the key factors that determined whether or not a borrower would end up with a high-cost loan, when all other variables were held equal. According to them, even after controlling for general risk considerations, such as credit score, loan-to-value ratio, subordinate liens, and debt-to-income ratios, Hispanic Americans are 78 percent more likely to be given a high-cost mortgage, and black Americans are 105 percent more likely.
"The results of our analysis imply that the substantial market-wide racial and ethnic differences in the incidence of high-cost mortgages arise because African American and Hispanic borrowers tend to be more concentrated at high-risk lenders," the authors write. "High-risk lenders are not only more likely to provide high-cost loans overall, but are especially likely to do so for African American and Hispanic borrowers."
What explains this? Why are African American and Hispanic borrowers ending up at the lenders who will charge them the most? High-cost lenders are much more aggressive in minority markets, the researchers say, which increases such borrowers' exposure to these pricier loans. Prior research has found that members of these minority groups are less likely to comparison shop for mortgage products, which in turn increases the chances that they'll wind up with the first offer they receive, and those offers tend to be expensive ones. The greater exposure of  minorities to the high-cost loan marketplace accounted for about 60 to 65 percent of the differential in loans, the researchers found. And once committed to these lenders, minorities were likely to receive worse terms, such as higher or fluctuating interest rates, than whites, even if they had similar financial profiles.
By looking at the different variables that factor into mortgage type and mortgage rates, the researchers find that race alone accounted for nearly all of the disparity in high-cost mortgage lending between whites and minorities. They additionally find that while the discrepancies between whites and minorities varied in size around the country, they were present everywhere.
Among their recommendations for decreasing the racial inequities in the mortgage lending market, the researchers suggest focusing on the way lenders do business, specifically ending the division of major lenders' subsidiaries into "prime" and "subprime" entities, which can unfairly channel minorities into riskier, more expensive loans for no good reason.