Will the Government Finally End the Tyranny of Cable Boxes?
A new FCC proposal could make it a lot cheaper and easier to watch TV.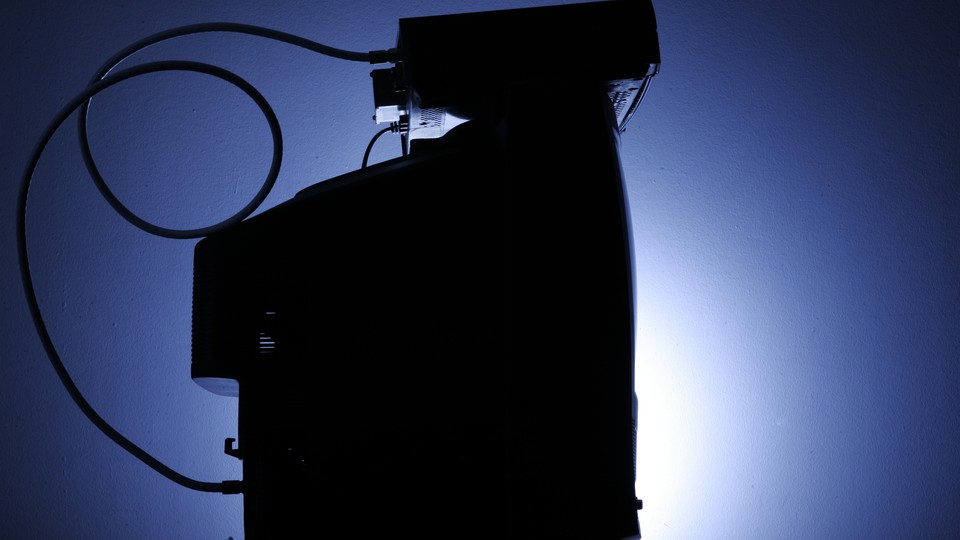 Cable boxes deserve the scorn of any television-loving American: They're ugly, they're heavy, and they're expensive. And when they don't work, it's a pain to get them fixed.
Last year, a U.S. senate study estimated that Americans spend $19.5 billion just renting boxes from cable providers every year—about $231 per household, on average. Worse, people who try to save money by buying one up front often report running into nightmares of technology logistics. The lack of innovation in the cable-box industry has made them a product of the past that's generally a pain to deal with.
But now, it seems that things might change for the better: Next month, the Federal Communications Commission will vote on a proposal that would, in its words, "tear down anti-competitive barriers" and let customers access cable through devices other than cable set-top boxes. If passed, it'd allow viewers to access cable directly through third-party devices or apps—perhaps ones made by Google, Apple, Tivo, or Roku.
The proposal was laid out by Tom Wheeler, the chairman of the FCC in an op-ed on Re/Code published midday Wednesday. He elaborated on his reasoning: "The proposal is about one thing: consumer choice. You should have options that competition provides. It's time to unlock the set-top box market—let's let innovators create, and then let consumers choose." He notes that the current regulation is "woefully out of date and based on 20-year-old technology."
Wheeler really does have a point about a lack of competition in the industry. The FCC has noted that while computer, television, and mobile-phone prices have dropped by 90 percent in the last two decades, the cost of set-top boxes rose 185 percent during that time.
Unsurprisingly, traditional cable companies are not excited about any proposal that seeks to reduce those costs. Instead, they have been pushing a different proposal whereby cable providers would provide an app—the same way Netflix or Hulu works—but maintain control over cable access. (There's also a little bit of vagueness about what the proposal would specifically change, as it only indicates that "FCC is proposing is to allow consumers alternative means of accessing the content they pay for.")
No matter what, cable companies are going to put up a fight, as they stand to lose billions of dollars in revenue over set-top rentals. The Wall Street Journal reports that "more than 40 telecommunications, media, and other groups are expected to announce a coalition as soon as Wednesday to oppose Mr. Wheeler's anticipated plan." On top of that, Wheeler is on a tight timeline to pass the proposal, as it's an election year and the next president is expected to appoint new FCC leadership.