El Paso Is Learning That Not Everyone Hates Sprawl
Some Southwestern cities that are trying to increase walkability are finding that the modern metropolitan dream has its limits.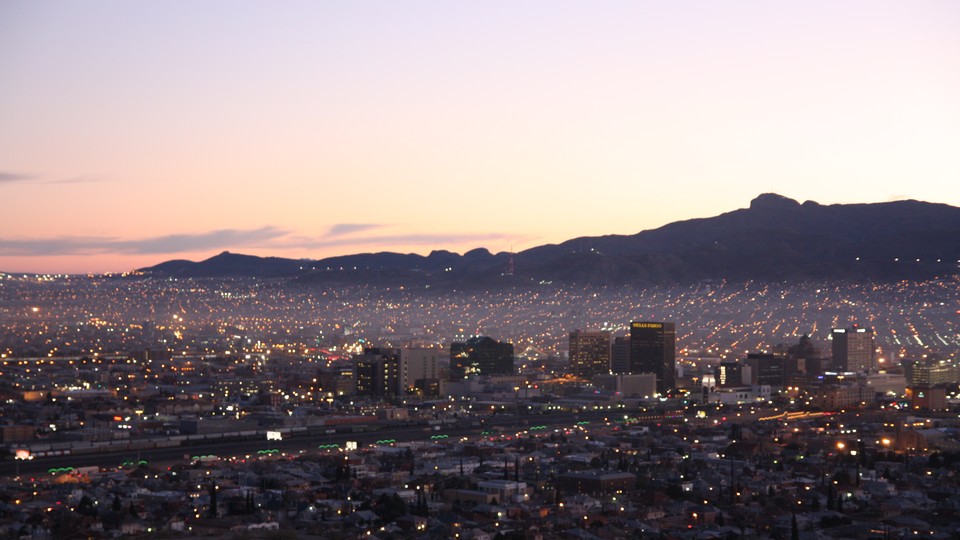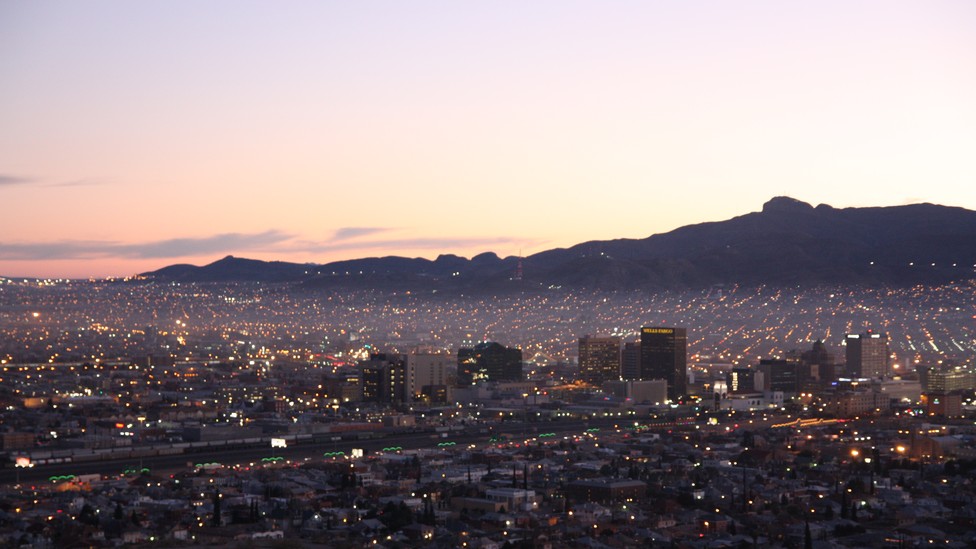 EL PASO, Tex.—The downtown of this border town is not a particularly appealing place. Half-empty, 10-story buildings rub shoulders with vast parking complexes. Ground-floor retail spaces sport "For Lease" signs, and even the historical Kress department store is boarded-up. Half of the city seems dedicated to parking for cars, though the people who drive them are nowhere to be seen, not walking down the streets or sitting in the restaurants or drinking margaritas in the bars.
Looking around at this car-centric, nearly abandoned downtown, it may come as a surprise that in recent years the city has been feted for its urban-planning initiatives. The National Resources Defense Council has said that El Paso has "America's Best Smart Growth Plan" and—perhaps more surprisingly—in 2011 the city won a Smart Growth award for its Plan El Paso, a 800-plus page comprehensive plan that aimed to make the city more compact, walkable, and transit-friendly.
But 10 years after the El Paso's city government first kicked off revitalization plans, downtown is still a relatively empty and sleepy place.
The city planner Carlos Gallinar doesn't see failure. He sees the fences around San Jacinto Plaza, the town center, and knows that when renovations are finished, the park will be transformed into a tree-lined civic space with terraced seating and bocce courts. He knows that one of downtown's main thoroughfares, Kansas Street, is closed because the city is putting in a streetcar line that will make El Paso more transit-friendly. He sees the pop-up container coffee shop and the first condos that opened downtown as a sign that people do want to live in an urban setting in this city in a state where people love their trucks and sprawling land.
"A healthy, vibrant city needs to offer choices to people," he told me. "If we don't have these choices for people, they're going to keep driving to the Austins, the Phoenixes, the San Diegos of the world."
It was that fear that helped kick off El Paso's first attempt at urban renewal a decade ago. A young, idealistic city council was looking for a way to improve the city, which was one of the poorest in the country. To stop young talent from leaving in droves, they needed to revitalize their downtown, the elected officials decided. They started an effort to bring more people to the city's downtown, and to try to stop—or at least control—sprawl on the city's outer edges, where hundreds of miles of desert lay waiting for development.
El Paso's civic leaders wanted to make their city healthier and happier. Making the city more walkable could help reduce obesity and heart disease, and encourage social interaction, they said. "The maladies associated with social alienation have become a normal response to a built-environment that does not allow walking or facilitate human interaction," they wrote in the plan. They wanted to reduce carbon emissions by limiting sprawl and creating a city where people don't have to drive for half an hour to get around. They also wanted to save money. Sprawl is expensive for cities, since they must pay to extend water and sewer to faraway subdivisions.
But what's good for a city or region or the environment isn't necessarily what individuals want. And the relatively slow place of El Paso's move towards sustainability raises the question: Does El Paso, or indeed, the Southwest, really want to make a shift to more walkable neighborhoods and apartment-style buildings? Most residents live in single-family homes with front yards and backyards and detached garages, and drive to get just about everywhere. Developers are continuing to build more of these homes, further and further from the city center because, they say, El Pasoans want a driveway, space, and maybe even a pool.
Planners like Gallinar say that change is coming, albeit slowly. But El Paso may be the starkest example that it can be hard to convince people to live more sustainably if they don't have to.
* * *
In 2005, El Paso had one of the lowest median household incomes of big cities in the nation, at $32,205. Poverty rates were rising and city leaders were questioning how to reverse the fortunes of a city that couldn't seem to halt its downward slide.
Then elections in 2005 brought in three city-council members under the age of 30, and two more, Beto O'Rourke (now a U.S. Congressman) and Susie Byrd, who were 32 and 34, respectively. Many of these young council members had lived in other cities and seen how downtowns across the country had been revitalized, bolstering the economy of entire regions. They started considering it as an option to change the city's fate.
"For many of us, it's about quality of life, and having a downtown that is a source and a draw for energy was critical to that," O'Rourke told me.
The council's plan was buoyed, in part, by a rumor spreading around town that a major retailer had come to El Paso to look into relocating part of their corporate headquarters there, but had decided against it when staff had not run into anyone on the streets of downtown El Paso at night when they walked from a restaurant to their hotel.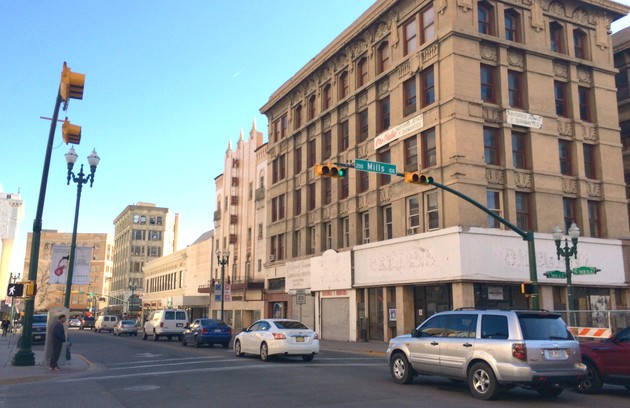 The city's initial plan, adopted in 2006, was developed in partnership with a group of private-sector leaders and aimed to build a sports arena and an arts walk. It also suggested making use of eminent domain to raze a historically Latino neighborhood near downtown, El Segundo Barrio, to put in a mixed-use development.
Opposition was fierce. There was an effort to recall O'Rourke, as well as vocal objections from a group called Land Grab Opponents of El Paso. Residents were worried that changing downtown would make adjacent neighborhoods less affordable and push out families who had lived in the area for decades.
So El Paso retooled. It got some funding from the federal government as a result the Defense Base Closure and Realignment (BRAC) Commission's choice to move more troops to Fort Bliss (near El Paso), spurring more interest in plans to grow the city. It hired New Urbanism consultants, trained city-planning officials in Smart Code (a template for urban design that incorporates things like bike lanes and walkability), and started an extensive process to rewrite the city's official plan. The process solicited residents' opinions during citywide meetings held in different neighborhoods and online.
By the time the city unveiled a draft of a new plan in 2010, focusing on the whole city, rather than just on downtown, more than two-thirds of the people who attended one of the planning meetings said they thought the plan was on the right track. The plan won an award from the EPA in 2011 and the endorsement of the NRDC in 2012.
The finished plan had dozens of ideas including building walkable neighborhoods, housing, and commercial districts centered around planned transit stations. It suggested encouraging retail to cluster in these community centers so that people wouldn't have to get in their cars to go shopping or out to eat.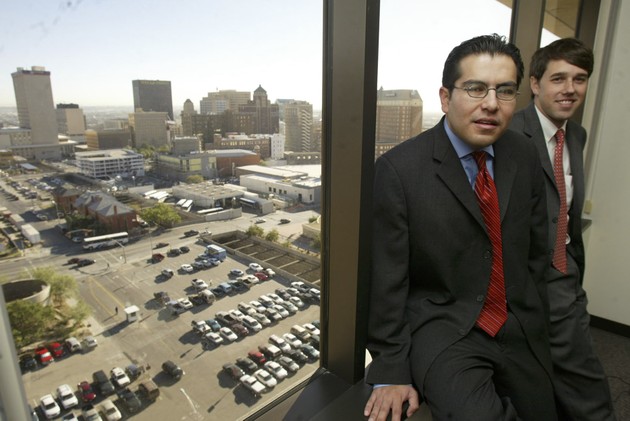 It advocated for more office space downtown and historic preservation, for creating safe places for residents to walk and ride their bikes, installing more green areas, and for limiting expansion on the city's outskirts. While it was not legally binding, it set guidelines for the city's future development that were counterintuitive in the Southwest, where cities generally allow sprawl to go unchecked and where cars are the undisputed mode of transport.
Plan El Paso was approved unanimously by the city council in 2012. That year, the council also struck a deal to demolish City Hall and build a $50 million stadium to attract a AAA baseball team. Voters also overwhelmingly approved a $473-million quality-of-life bond that would fund further improvements, including the renovation of San Jacinto Plaza and the construction of urban walkways downtown to connect the cultural districts to one another.
Enhancing transportation was a big part of the push towards New Urbanism. In 2005, it would have been very difficult to get around in El Paso without a car. But the city added a bus-rapid-transit system that has slowly come online in recent years and it improved the existing bus system. The city started to secure funding for a streetcar that would go between downtown and the University of Texas-El Paso, which is two miles up the hill. Maybe people would get out of their cars and start walking or hopping on public transit, planners figured. Maybe families would have one car instead of two.
"The stars aligned and we got some good things done," Steve Ortega, who was one of the young council members, told me.
* * *
One of the biggest successes of Smart Code in El Paso has been five miles north of downtown, in a development called Montecillo being built by EPT Land Communities, one of the largest real-estate developers in the city.
Montecillo, which spreads over 292 acres, looks like a bunch of sienna-colored luxury apartment complexes on the side of the highway. But it's different, too. There's ground-level retail, a few trendy restaurant, a yoga studio, a park, and sidewalks. The shopping area has containers, the du jour development must-have, and when I visited during the day, the local coffee shop was crowded and there were people milling about outside, a rare sight for El Paso.
EPT had originally planned Montecillo as a traditional suburban community with single-family homes, yards, and driveways. But when the developer submitted a zoning request to the city around the time that Beto O'Rourke and other city council members were thinking about how to encourage more sustainable development, the council rejected it because it was too focused on cars and single-family homes. They met with Aguilar and his team and put forward an idea—why not try to build Montecillo according to Smart Code? The city could offer up some tax breaks if EPT would try this new type of development, it said.
As EPT worked with Smart Growth consultants, it realized that making properties denser could reap more earnings on a set amount of land, said David Bogas, the development coordinator with EPT Land Communities. The group brought in New Urbanism consultants and put together a plan that is now starting to be realized on the desert slopes.
The 292-units have some of the highest occupancy rates in the city, and now EPT is starting to use Smart Code when it designs its other communities, Bogas said.
But EPT is one of the only developers embracing Smart Code in El Paso. Most builders still think that El Pasoans want a more traditional residence, said Ray Adauto, the executive vice president of the El Paso Association of Builders.
That's why many builders are still focusing on developing outside of city limits, where Texas law allows them to build whatever type of housing they want with no Smart Code regulations, and where land is cheaper, he said. Texas law allows them to build whatever they want outside city limits. "You're going to go where you can sell, and if you can't sell that property, you won't build it," he said.
Part of the debate over whether Plan El Paso will work often touches on ethnicity, even if it doesn't mention it directly. El Paso is 80 percent Latino, and some developers argue that big Latino families don't want to be crammed into small apartment buildings with no parking and no yards for the kids.
"There are no peer communities with our demographics where this has been tried," developer Richard Williams argued in an op-ed, "Beware the drawbacks of 'Smart Growth,'" in 2011.
What's more, he said, making neighborhoods more dense and urban could very well increase crime. El Paso had long had a reputation as one of the country's safest cities, even though it was across the border from one of the world's most dangerous places, Ciudad Juarez.
"We have low crime because to such a large extent we have a community where our children are raised in neighborhoods with yards, not in high-rises with parking lots," he wrote.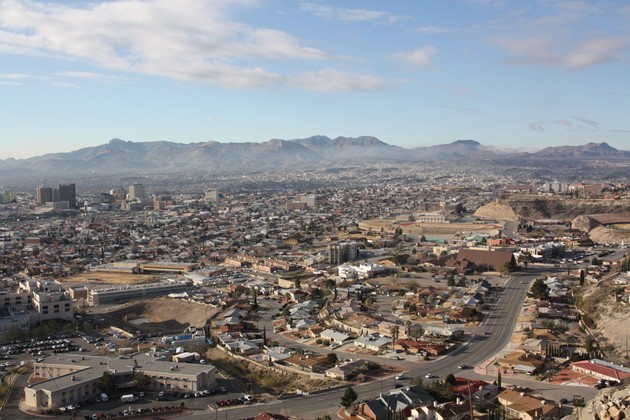 There's a long history of communities sprouting up outside city limits in El Paso. Thousands of people lived in something called colonias, settlements that sprouted up outside city limits during the second half of the 20th century, and that often don't have access to sewer services or running water. Colonias were driven by Latino families who wanted to own their own homes but who couldn't afford homes in the city; they often bought land from developers who promised water and sewer would be coming soon, but then never followed up.
It can be difficult for downtown developers to compete with the companies offering relatively inexpensive single-family homes. But it's hard to fault people for wanting their own homes and yards, said Jason King, a principal at Dover, Kohl & Partners, the firm that worked with El Paso to develop the comprehensive plan
"For a lot of people who grew up in Ciudad Juarez, and who grew up in urban city, their idea of American dream is their own house on their own lot, with their own fence," he said.
* * *
Some people argue that for Plan El Paso to work, the city will need to stop the sprawl outside city limits and somehow require companies to build new homes within the city's current boundaries.
The pro-New Urbanism city council started to take steps to make developers pay for building further out, hoping that the added costs would make developing sprawl less appealing. That council passed a bill that required developers to pay impact fees that would cover the cost of putting in utilities in far off subdivisions.
"In an ideal world, we would have an urban-growth boundary, and say from this point forward, there's a threshold and no matter what, you're not going to build on it," Gallinar said. "But the reality is, that this is Texas. And it's a free market, real-estate-friendly state, and so people still have their constitutional right to build on their land."
The current city council declined to raise those fees in 2014, prompting the El Paso Times to wonder if the city was "rethinking El Paso's master plan."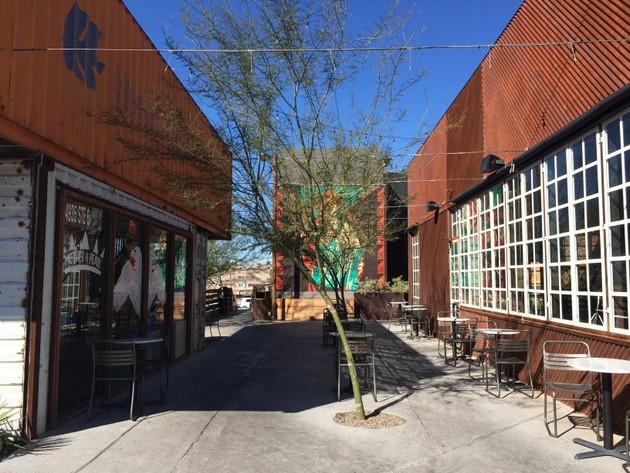 It didn't help that one of the most vocal advocates of Plan El Paso, Councilman Steve Ortega, lost a close bid for mayor in 2013, in part because he supported the stadium and downtown redevelopment. Now, he says, there's a pushback against New Urbanism and Smart Growth in El Paso.
"Really, in many ways, the community is taking steps backward," Ortega, who was on the council from 2005 to 2013, told me, about the state of the revitalization. "The voters basically elected a do-nothing council in respect to the activism that took place from 2005 to 2013. Now, concepts like smart growth, new urbanism, amongst some circles are bad words."
Not everyone is so pessimistic. Smaller developers, foundations, and entrepreneurs are showing some interest in downtown. The national group Artspace is about to start building lofts for artists in downtown El Paso, for example. The state and federal funding for the streetcar has helped, as has the baseball-stadium deal. Smaller developers such as TJ and Luke Karam say the incremental changes downtown are spurring more interest in building there.
"In the last couple of years there's been a lot of interest taking place in more projects. In coming and getting a piece of downtown," TJ Karam said. "Despite what it looks like, it's working. It's working really well compared to what we walked into."
The key to making Plan El Paso work, said Susie Byrd, one of the other people who served on the council between 2005 and 2013, is not depending on the big developers, but on hoping El Pasoans will build the type of city they want all by themselves. This has happened in Byrd's neighborhood, Five Points, where locals often complained about the lack of a central area where people could congregate. A young couple, sick of complaining, decided to open a wine bar. It's now spurred other development and has become a meeting-place for the neighborhood, Byrd said.
It may not be the city revolution that was depicted in Plan El Paso, and that the city council of the time hoped they'd see. But the revolution has started in small segments of the city, and for some people, that's enough.
"We see the green shoots of a trend heading in a new direction," King told me. "To walk around El Paso, you know that El Paso's biggest achievements are still ahead of it."