China's Significant, Semi-Expected Slowdown
A 7-percent expansion of GDP would be record growth for many countries, but not for the world's second-largest economy.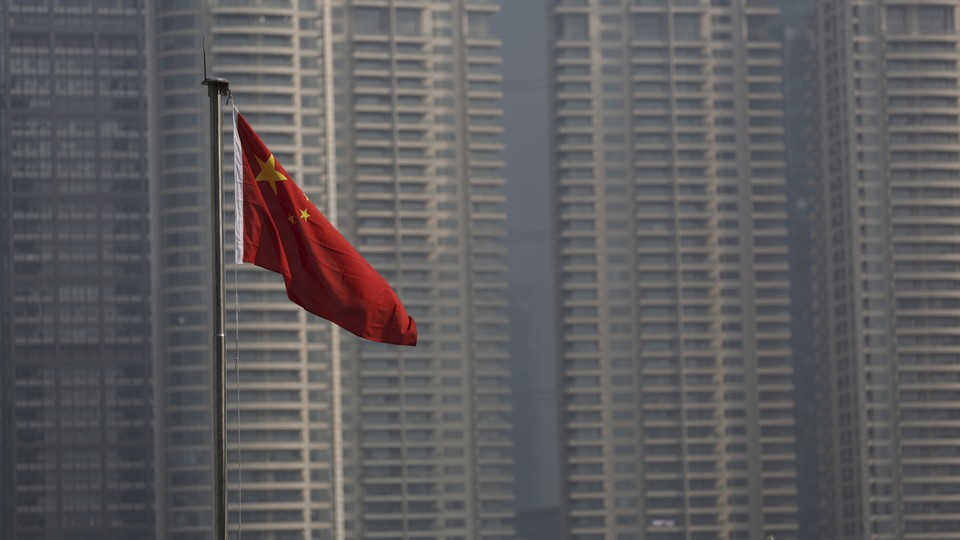 On Tuesday, suspicions that the world's second-largest economy is slowing down were confirmed: Official data from Beijing showed that China's GDP grew by 6.9 percent in 2015—down from 7.3 percent in 2014, and the slowest rate of annual growth since 1990. The result fell shy of the government's already revised-down projection of 7-percent growth. Despite all this, Chinese indexes were up more than 3 percent on Tuesday—investors were comforted by the latest growth number because it might be a signal that the government will enact an economic-stimulus plan.
This significant slowdown is perhaps a bit earlier than expected, but it was by most accounts inevitable. A widespread winding down in China's industrial sector has yet to be offset by growth elsewhere—the growing pains of the Chinese economy's shift from relying on exports to relying on domestic consumption. China's economy has grown astonishingly fast over the past two and a half decades—well beyond what's expected of any modern economy—so it is not surprising that such a streak could not last forever. The days of double-digit growth are over for now.
---
---
While the new economic normal for China is still enviable at 7 percent, there are some concerns about how big the slowdown actually is and how the country's government will handle a slowing economy. The accuracy of official economic data from China has long been the subject of suspicion, particularly because GDP growth numbers tend to have an uncanny habit of hitting government targets. While growth data is never completely accurate anyway, the worry with China has always been that it is overstating its growth.
China's slowdown is a huge threat to the health of the global economy. Following the data release from Beijing, the International Monetary Fund cut its 2016 forecast, citing the news out of China and the other countries its slowing growth will affect: The IMF is now projecting that the world economy will grow just 3.4 percent this year. (That projection used to be 3.6 percent, a level that was already seen as sluggish.) At the end of last year, Christine Lagarde, the IMF's managing director, warned in an op-ed that global growth would be "disappointing and uneven in 2016"—though she also noted that China's transition to a consumer economy was "necessary and healthy."