When Women's Literary Tastes Are Deemed Less Worthy
Mass-market success often leads critics to dismiss even high-minded novels as overly sentimental.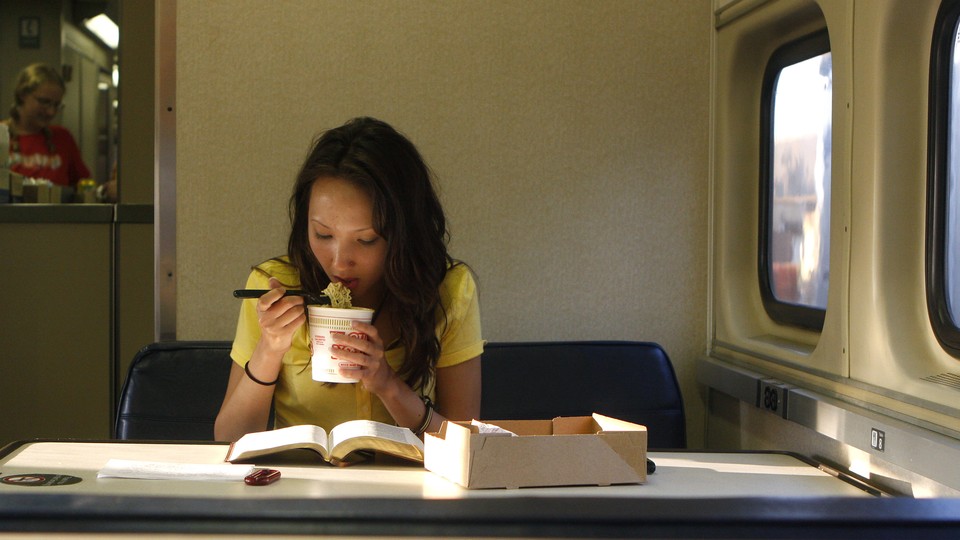 It's fairly easy to see how well a movie does financially: Box Office Mojo is an open and available breakdown of Hollywood profits by movies that makes for fascinating reading. It's not as easy for books. The closest approximation for Box Office Mojo in the literary world is Nielsen BookScan, a semi-accurate database available to authors, via Amazon, and libraries, media types, and publishers, via subscription. If a lay consumer wants to find out whether a particular novel has sold 10,000 copies or only 150, there is no reliable way to do so.
That may be for the best, though, as the results would be disheartening. The vast majority of books published today lose money. One article in Forbes speculates that "99% of titles printed will never sell enough copies to recover all the costs associated with creating and publishing them." But when a "serious" work of fiction, against these odds, happens to achieve mass success, critics often seem eager to strip its author of his or (more often) her literary credentials.
Many novels that do sell well are mass-market genre reads—romance, mystery, and the like—that travelers pick up in airports or shoppers grab off of discount tables at Walmart. Many novels that don't sell well, meanwhile, are the kind argued over in highbrow publications. According to a 2009 post by Noah Lukeman, a literary agent, a debut novelist is lucky to sell 7,000 copies in hardcover, while an author of a story collection is lucky to sell half that many. One writer whose bestseller netted him "nothing" (technically, $12,000) put it this way: "Even when there's money in writing, there's not much money."
Two of the top twenty bestselling books of all time, according to The Guardian in 2012, are literary novels: The Lovely Bones by Alice Sebold and The Curious Incident of the Dog in the Night-Time by Mark Haddon. The Kite Runner, Atonement, and The Time-Traveler's Wife appear not far behind in the Guardian's top 100 list. But as Jennifer Maloney of The Wall Street Journal recently pointed out, those hits are rarely if ever the ones on which publishers bet heavily. When it comes to literary fiction, there seems to be almost no relationship between the novels that summon advances in the hundreds of thousands or even millions of dollars and the ones that become wildly successful. Hollywood is famously the place where, despite all the money flying around, "nobody knows anything"—producers are always making a gamble by bringing a movie to market. Publishers may know even less.
Perhaps it is because there are so few proven paths to success, and so little success to go around, that when an acclaimed novelist actually succeeds on a large scale, highbrow critics can become vicious. Donna Tartt, a Pulitzer Prize-winner, is the rare literary novelist who can deliver on the promise of a six-figure advance. When she does, though, she triggers extreme blowback, as noted in a Vanity Fair essay titled, "It's Tartt—But Is It Art?"
Commercially successful novelists such as Jennifer Weiner and Stephen King have long taken issue with the fact that the authors who sell don't get taken seriously and the authors who get taken seriously don't sell. But when the critical establishment rejects Tartt and other women who manage to create literary juggernauts, Weiner suggests that sexism is also partly to blame. "Call it Goldfinching," she writes.
Literary books by men are not immune to Goldfinching. Highly successful novels, such as Anthony Doerr's Pultizer Prize-winner All The Light We Cannot See and David Nicholls's One Day, have been dinged for their high schmaltz content. And there are, of course, counterexamples, women who have made it big without losing their perceived legitimacy: No less of a literary Brahman than Harold Bloom recently edited an edition of Amy Tan's hugely popular tale of mothers and daughters, The Joy Luck Club. And the Italian author Elena Ferrante—a pseudonymous but presumably female writer —has written books about the domestic lives of working class women that have become bestsellers on two continents without suffering any diminution of her reputation.
Still, it is hard not to see Goldfinching as a casting of aspersions on the reading preferences of women, who, after all, represent the majority of the book-buying public. Weiner's point is more about the deep disdain of authors for female readers than female writers: "you, dear (female) reader, are ultimately the object of the Goldfinchers' ire. The books you've insisted on making popular are bad." Since female readers en masse rarely embrace the darlings of the New York Review of Books, Weiner observes, their taste must be suspect—and anything they do embrace must therefore be tainted.
In response to Weiner's essay, the critic Daniel Mendelsohn, who is among those taken to task in the piece, pointed out on Twitter that some female critics participate enthusiastically in these excommunications as well: "the most devastating 'Goldfinching' of the Tartt was by Francine Prose." Weiner's piece acknowledges as much, referring to dismissive essays by Mary Gaitskill and Ruth Graham as well as those by the occasionally cantankerous James Woods. Women, after all, are not immune to practicing sexism. This is especially true, as Claire Vaye Watkins' recent essay "On Pandering" makes clear, when they are aiming to please men, who represent a majority of critics, with their writing. They are the ones, Vaye Watkins argues, whose opinions matter most—tastemakers such as Harold Bloom, who rattled off "Proust, Joyce, Henry James, Faulkner," when naming "masters of the novel."
The greater truth remains that authors are scrambling for resources in a landscape stricken by drought. Little wonder they're fractious and resentful. When there is little financial capital to be shared, what remains is intellectual and social capital. Those who have it will defend it fiercely, even when that means reducing each other to pulp and themselves to caricature.