The Pervasive Fear of Affordable Housing in New Jersey
A March state-level Supreme Court ruling requires many municipalities to build hundreds of apartments. In one town, opposition has taken on an anti-Semitic cast.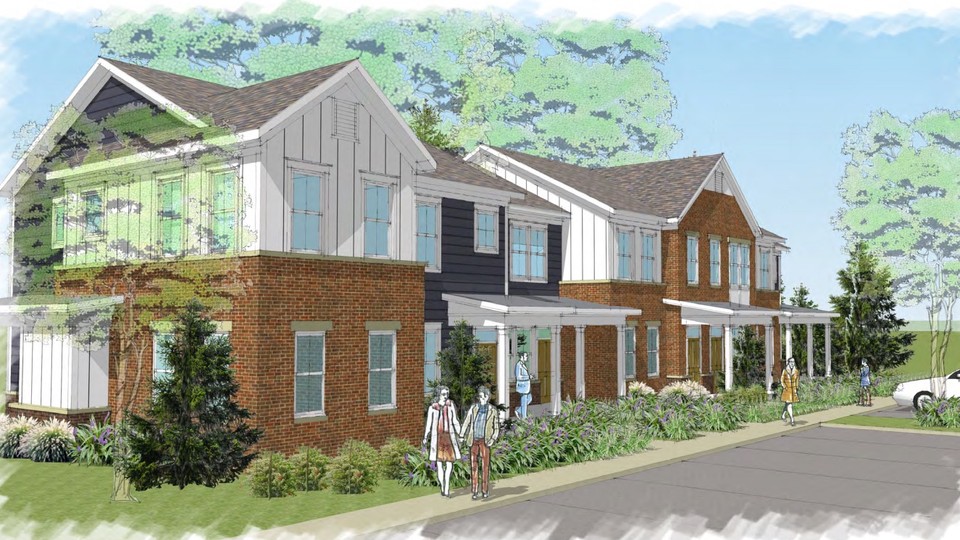 HOWELL, N.J.—The comments started online shortly after this middle-class Republican stronghold in central New Jersey filed a plan to rezone a wooded area to enable the construction of 72 affordable housing units.
There were the usual range of complaints: that the affordable housing would create more traffic, put additional stress on its aging infrastructure, and bring an undesirable element to town.
But, in this case, that undesirable element wasn't the usual target of affordable-housing opponents:
"We do not need this ... This means we are going to have more Jewish families milking the system," one woman wrote on the Facebook page of Howell Happenings NJ.
"I moved to Howell 15 years ago to get away from garbage. Now the garbage is getting dumped on top of me," another man wrote. This comment received four likes on the Howell Happenings NJ Facebook page.
There were dozens of others, from Howell residents fearing that a community of Hasidic Jews living in nearby Lakewood, New Jersey, would "take over" Howell, that the new affordable housing units would drag down property values and deplete the town's coffers.
"Time to sell and get the heck out of here!" another woman wrote.
Affluent, mostly white
communities often oppose affordable housing because
their residents fear the changes that they believe an influx of black, Latino, or lower-income white residents would bring.
There's also a fairness argument—homeowners had to scrimp and save to buy in that area, they say, and now poor people just get to move there on the cheap? The complaint that affordable housing will bring Jews to a neighborhood is far less common, but in the same vein as these other, more typical, arguments. A vocal group of Howell residents wanted their town to stay just as it was, and they targeted the group that they believed threatened that.
Mayor William Gotto, a Republican, saw the Facebook comments and responded with an open letter to the town, cautioning residents against believing everything they read on social media, and encouraging them to attend council and zoning-board meetings to get the facts. The facts were that because of a March New Jersey Supreme Court ruling, most towns in the state, including Howell, are on the hook to build hundreds of units of affordable housing or face costly lawsuits. That put Gotto in a tough position—listen to his constituents and try to block the housing, or listen to the law.
* * *
In 1983, after more than a decade of legal battles, the New Jersey Supreme Court issued a decision in a case that is sometimes called the most significant civil-rights case in the nation since Brown v. Board of Education. In the Mount Laurel case, the court ruled that every town in New Jersey has to provide its "fair share" of housing for low- and moderate-income people. Municipalities that didn't follow this ruling would face lawsuits. The New Jersey legislature codified this into law in 1985, passing the Fair Housing Act. The law created the Council on Affordable Housing, or COAH, whose job it was to release rules every 10 years or so laying out the requirements for each town to build a certain number of affordable units. COAH approved towns' plans to build affordable housing; if towns didn't file such plans, or their plans were not approved, they faced the specter of lawsuits from builders, which they usually lost.
COAH got through two rounds of "rules," as they're called, in 1986 and 1994, which together required more than 16,000 units of affordable housing to be built statewide.
Then, COAH, bowing to pressure from municipalities who disagreed with how much affordable housing they were being required to build, stopped issuing rules. Much New Jersey politicking ensued, including numerous court cases, missed deadlines, and political disputes. In 2011, shortly after taking office, Governor Chris Christie abolished COAH, a move that the state Supreme Court declared in 2013 to be illegal. After that, the Christie administration repeatedly ignored court orders to establish a new set of COAH guidelines, and in March of 2015, the state Supreme Court, frustrated with the lack of action, ruled that the lower courts would take over the regulation of affordable housing in New Jersey.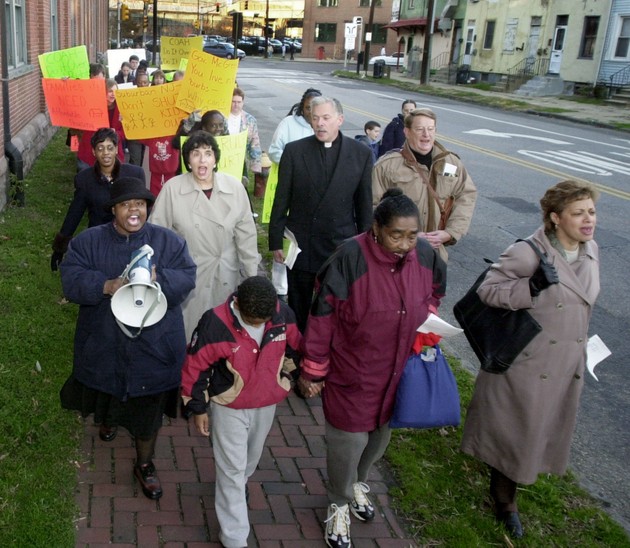 It was a blow for the governor, and a win for affordable housing activists, who had long said that COAH wasn't working. In essence, the change meant that each town needed to submit to the courts a plan for affordable housing, committing to building a certain number of units. Towns are now submitting those plans, asking planners to estimate the need for affordable housing and outlining what the town will do to meet its obligations. Even that is a conflicted process. Because the debates over COAH have lasted so long, many towns are far behind in the process of building affordable housing, and in providing their "fair share," as the 1985 law requires. Fair Share Housing, a non-profit dedicated to enforcing the Mount Laurel rulings, estimates that multiple towns, including Howell and Montclair, should have 1,000 affordable housing units. (Though some planners may argue some towns need more than that, the courts set the upper limit at 1,000.) Howell says its obligation is 680 units.
"It's kind of chaos right now," said Matthew Reilly, the president and CEO of MEND, a nonprofit that started as a coalition of churches in Moorestown and now works with communities to build affordable housing in the state.
There's an irony in this: New Jersey has been something of a model for other places looking to pass laws and create inclusionary zoning standards. Since 1985, more than 65,000 units of housing have been built for working families and low-income people, said Anthony Campisi, a Fair Share Housing spokesman. But in the last 15 years, the state's leadership on this issue has deteriorated. There are thousands of low-income families and people of color looking for housing in New Jersey, living with family members or on the streets in the meantime, Campisi said. The waiting list for supportive housing, which is for people with mental or physical disabilities, is 8,000 people. The state may have been forward-thinking in 1985, but it's been tough to bring that vision into reality.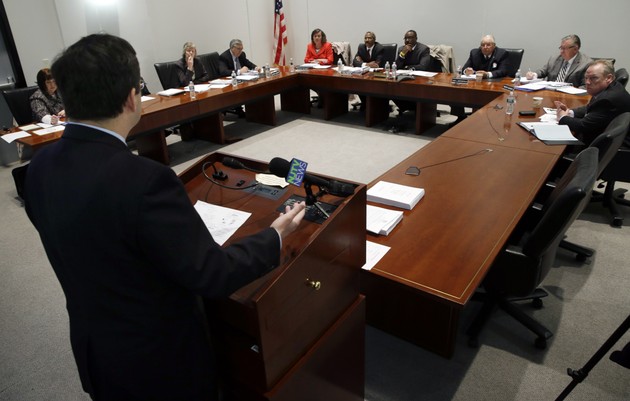 Moorestown, a suburb of Philadelphia, is facing a lawsuit from the Fair Share Housing Center, after the town said it lacked enough vacant land to build more than 1,000 units of affordable housing. A developer that wants to turn a vacant commercial building in Upper Saddle River into affordable housing is suing the town over its refusal to rezone the area; an attorney for the town said officials wanted to preserve the Upper Saddle River's "unique character." Even Montclair, a liberal enclave for one-time Brooklynites, is facing opposition over a plan that will create affordable housing as part of a redevelopment plan.
"Many towns have simply done nothing," Campisi said. "Part of it has to do with fear: fear of people who are different from them, fear of people of color moving into their communities, fear of development."
* * *
Despite residents' protests to the contrary, the construction of affordable housing usually does not change the tenor of a town or flood its schools with children. In Mount Laurel, which was required to build an affordable housing development after the state Supreme Court case that inspired the Fair Housing Law, Doug Massey, a Princeton professor who has studied affordable housing, found no negative effects on the town on a whole. In his book, Climbing Mount Laurel, Massey writes that the construction of the Ethel Lawrence Homes project had no negative effect on crime rates, property values, or taxes, and that the homes positively transformed the lives of the residents who lived there. Most neighbors had little contact with residents of the Ethel Lawrence Homes and some didn't even know the project existed.
"Despite all of the sturm and drang leading up to the project's opening in 2001, after the dust settled in the ensuing years, reactions from immediate neighbors were surprisingly muted," Massey wrote.
Conifer Realty builds and manages affordable and market-rate buildings in New Jersey and other states, including Pennsylvania and New York. New Jersey towns often oppose their developments when they're initially announced, said Charles Lewis, a senior vice president at Conifer. Sometimes, the town leadership will support the construction until residents get wind of it and protest, and then the town will back down.
"There's a lot of prejudice, and a lot of it is racial, and a lot of it assumes affordable means low-income," Lewis said.
But after construction, the developments usually don't create problems. In one town where Conifer had to fight to build an affordable development, Lewis recently received a call from the school district, which was surprised that enrollment had not increased after the development was completed—much of the rhetoric about the development beforehand had been about how it would overload schools.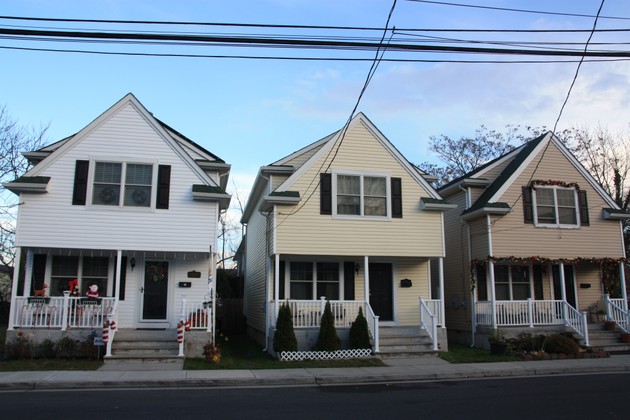 Now, though, towns have another objection: that they don't have the money to build affordable housing. Developers can compete for low-income-housing tax credits, by far the most popular way to build affordable housing, but not every developer's proposal can win in a state where there's suddenly a mandate to build, creating a number of competing tax-credit proposals. A federal program that paid for the construction of low-income housing for seniors has been discontinued and federal funds for rehabbing buildings as affordable housing are also drying up, said Donna Blaze, the head of the Affordable Housing Alliance, an advocacy group in Monmouth County.
"There's sort of a perfect storm that has occurred that has limited the amount of funds for 100 percent affordable housing," she said.
A developer can't make money just building affordable units with no subsidy, so the only alternative is building mixed-income units and charging more for the market-rate apartments. But that requires the construction of thousands of new units to build enough affordable ones, and if towns oppose the construction of a few hundred affordable units, they aren't going to like the idea of more than 1,000 apartments, Blaze said.
That's part of what makes the vociferous opposition of residents in Howell so surprising. The Walters Group went into Howell and reminded the town that it had a "substantial need" for affordable housing, and that there were Hurricane Sandy recovery funds available to help build some of that housing. Because Sandy money was available, the town would have to spend much less than it otherwise would have, said Joe Del Duca, a lawyer for the Walters Group, which builds affordable housing projects in New Jersey, including the proposed developing in Howell. Through the project, Howell would also get credit for 144 homes, while only building 72.
Town-council members looked at the proposal, and decided that since they had to build affordable housing, this was as good a proposal as they were going to get, Gotto said. This was despite the fact that the town is Republican, its leaders are Republican, and affordable housing is largely seen in the state as an issue pushed by Democrats.
"We would rather be part of the process and put together a plan that we think makes sense for our residents than sit there and do nothing, " Gotto told me.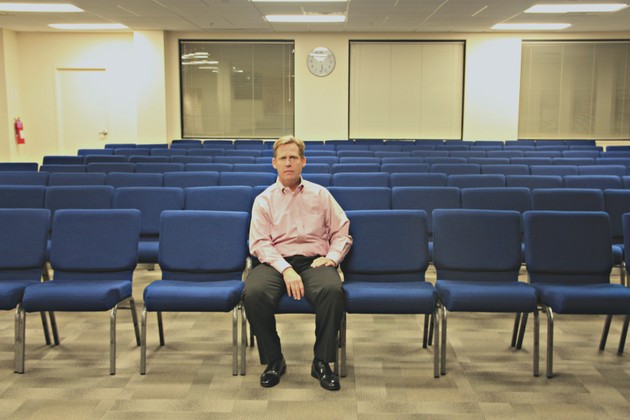 But after the town rezoned the property, the resistance started to grow. Part of the opposition was because of ignorance, Gotto said. The land where the affordable housing would be located was owned by the Rabbinical Seminary of America, a New York-based religious group. This was a temporary thing: Because of deed restrictions, the Walters Group was leasing the land for 30 months and then would buy it outright. But Howell town residents jumped to the conclusion that the housing would be for Hasidic Jews. The neighboring town of Lakewood has a large orthodox Jewish community because of a yeshiva (a Jewish school) there, and many of the commenters worried that Howell would become "Lakewood north."
"You all know this is going to be for Hasidic Jews only. They have been trying to expand into Howell for years," one commenter wrote.
"The Hasidic's [sic] have this town Coucil [sic] And Monmouth County in the Hands [sic] I'm assuming they're planning on making a large park for them After they dominate the area," another wrote.
On the site where the housing will be built, someone has put a small "Howell Strong" sign, which is a reference to a campaign in nearby Tom's River, called Tom's River Strong. In Tom's River, the signs are meant to discourage residents from selling to real-estate brokers who are allegedly soliciting places to sell to Lakewood residents. In Howell, Gotto sees the signs as a similar protest against the possibility of Hasidic residents moving in.
Not every objection is anti-Semitic, though. Other residents just didn't want any new building in the area, Mayor Gotto said. Some of the Facebook comments say the development would ruin the town's "rural" lifestyle, which seems a little absurd—the town is 61 square miles, and the development would be built on 27 acres that had previously been zoned for highway development. Route 9 is already a cacophony of strip malls, gas stations, and fast-food restaurants that doesn't feel remotely rural. The community nearest to the proposed development site is a trailer park; there are some mansions in town, but they're farther away from Route 9.
John Bonevich, one of the most vocal objectors to the development, filed a lawsuit against the town last month, after raising $2,900 on a Go Fund Me page called Howell Strong. The lawsuit is about technicalities regarding rezoning and the notice given to residents about the project, but the Go Fund Me page makes clear the purpose of the suit. "This is only the first fight in many to come if the town council continues to sell off Howell and not keep the best interest of the residents and our quality of life and home values at the forefront of their decision making," it says.
I tried to reach Bonevich on the phone, but both of the numbers listed for him rang and rang. When I went to the address that the lawsuit says he lives, a woman answering the door of the home, which was spacious and on a cul-de-sac of similarly large homes, said that no one by that name lived there.
Del Duca, of the Walters group, did not seem particularly concerned about the lawsuit, but his company did recently lose a lawsuit over affordable housing in Berkeley Township, just south of Tom's River. The town had agreed to build affordable housing but then reneged after residents protested. "When community opposition comes sometimes politicians change their minds," Del Duca told the local paper.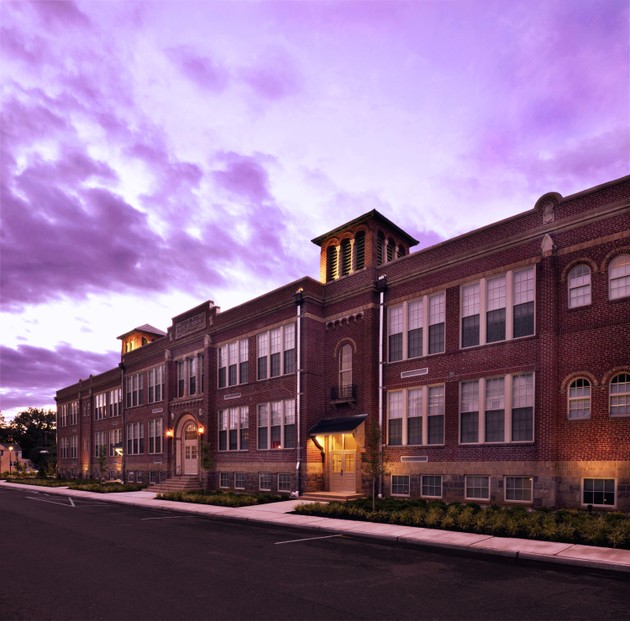 Because Berkeley Township did not have a need for affordable housing, according to COAH calculations, a judge ruled that the town did not have to build the units. The Walters Group lost its bid to build a 88-unit development there.
What is different in Howell, Del Duca said, is that town leaders are going ahead with the plans for the development, despite the vitriol. Gotto says he wants people like his daughter, who may become a teacher, to be able to live near him; other town-council members say they want to keep the town affordable for the working class. They've begun to craft plans about how to meet the rest of their obligations for affordable housing, even as a small group of residents continues to protest. Those protests will likely last until the housing is actually built, a process that could take years.
That's what makes Howell's dedication to build the housing stand out. Neighboring towns have backed down in recent months after town opposition grew. Not Howell.
"The town stood firm, and said, this is the right thing to do, and this is the best decision for the municipality of Howell in the long run. They took a tremendous amount of heat for it," Del Duca said. "They deserve a lot of credit."