The Oil-Price Plunge
As the global production glut continues, prices near an 11-year low.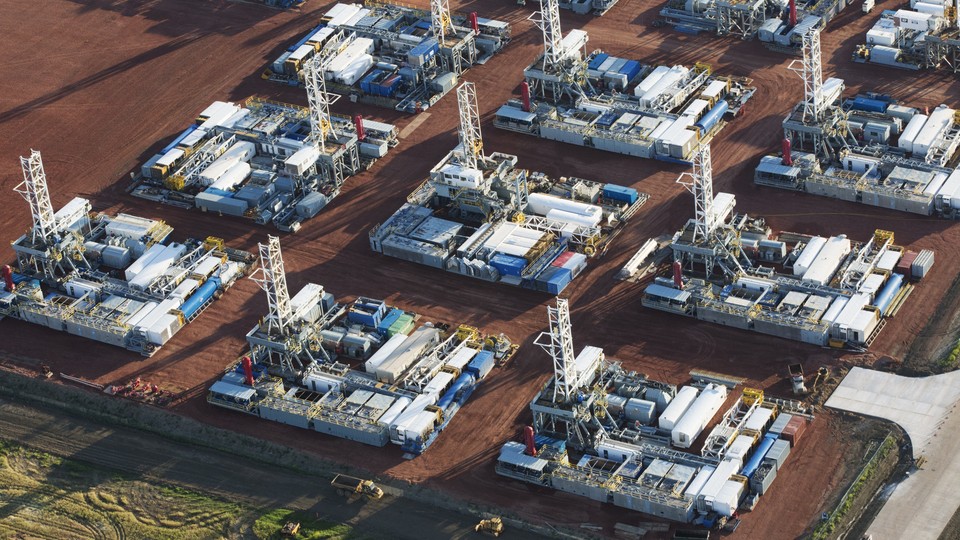 Over the summer, analysts predicted that oil prices might plunge below $40. Now they're even lower, nearing an 11-year low with U.S. crude oil dropping briefly below $35 a barrel this morning. Brent crude, the global benchmark, is hovering just below $38 a barrel.
---
---
The low prices are due to oversupply—the so-called "oil-price war" initiated by the Organization of the Petroleum Exporting Countries (OPEC). Since November of last year, OPEC members, in a bid to gain market share over U.S. producers, have produced oil at high levels to push prices down—and, theoretically, their competitors out, since low prices mean a cut in profits.
At an OPEC meeting in early December of this year, the group failed to reach an agreement on a proposed production ceiling, and as a result production has remained at some 31.5 million barrels per day. OPEC's strategy seems to be working: Low oil prices have already led to rig closures across America, and it's expected that high-cost oil-production (the sort that is common in the U.S.) will be the first to be edged out of the market altogether.
Prices are expected to continue to fall, as sanctions on Iran's oil production are expected to be lifted soon, at which time Iran has already pledged to boost crude exports without delay. When that happens, there will be one big question about oil prices: How low can they go?