King James Weds Nike for Life
The company is banking on his ability to keep selling shoes even after his NBA career ends.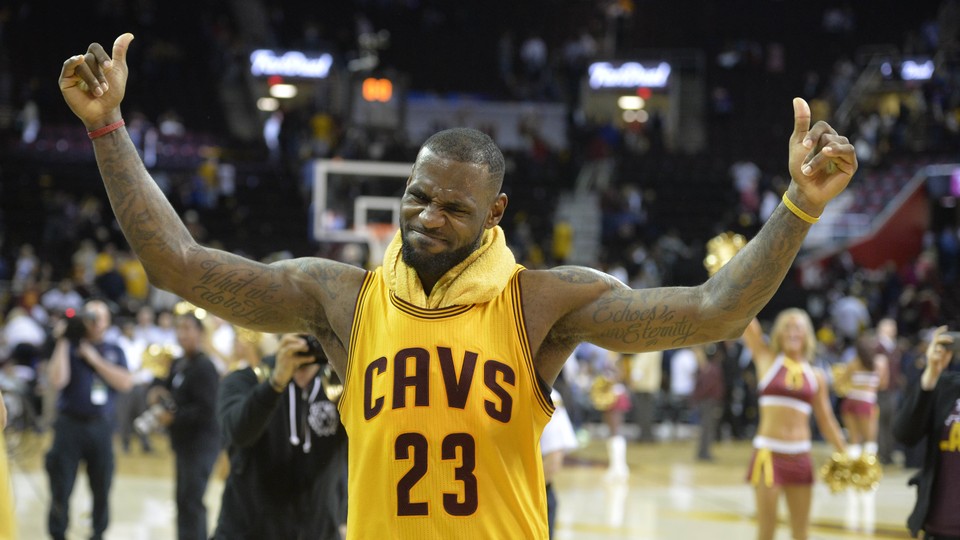 By now, sports endorsement deals in the millions of dollars are nothing new. But a lifetime deal is an anointment of retail royalty—it signals a belief that a player's brand will be profitable for years to come, even post-career. The most recent sports superstar to join these ranks is the basketball player LeBron James.
On Monday, ESPN reported that Nike has signed James in a lifetime deal—something the company had never previously arranged with an athlete. Although Nike confirmed the deal in a statement, the company would not specify how much it was worth, though ESPN cited a source saying that it's the largest financial agreement between Nike and an athlete in the company's history.
James, who currently plays for the Cleveland Cavaliers, has already had Nike's favor for the past 12 years. His first deal with the company was in 2003, his rookie year, and was worth $90 million. Clearly Nike still sees potential—as they did in Michael Jordan—in James's ability to sell merchandise even after his NBA career is over.
The brand's gigantic business deals with both Jordan and James can be summed up in one word: sneakers. Nike has been transparent about its vision for the Air Jordan brand of sneakers, accessories, and apparel: They want to sell $4.5 billion worth by 2020, nearly double its current global sales of $2.2 billion. Jordan reportedly receives $100 million a year in royalties from Nike's Air Jordan line each year, and that's expected to grow, given China's developing passion for basketball. James's sneakers for Nike brought in $340 million in sales in 2014, with James earning an estimated $20 million. Currently, it's estimated that James sells more shoes than any active player in the NBA.