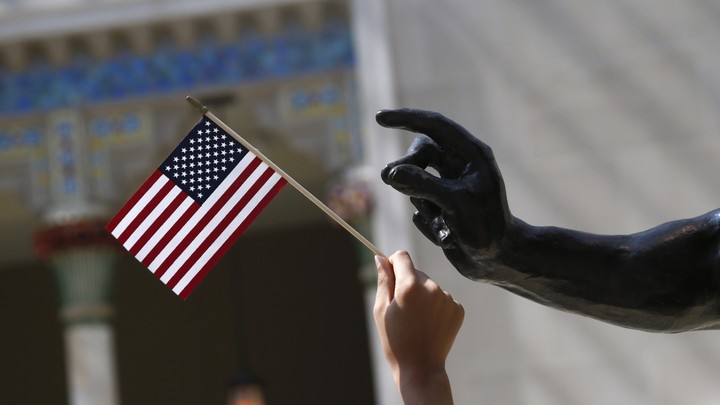 Budding small-business owners have always turned to family and friends for loans. This system has its perks: Money from friends and family can mean fast, interest-free cash, and the social ties mean borrowers might be more incentivized to pay back their loans. For entrepreneurs without the credit histories to qualify for a loan from a bank, this is often the only option—but it's limited by how wealthy friends and family are.
Kiva, the microlending nonprofit that currently serves 83 countries, is launching a program that might make this type of fundraising viable for more Americans. It's called Kiva Zip, and it provides small-business owners in the U.S. with up to $10,000 in interest-free loans—the funding for which comes from friends and family, but also any lenders who want to help out. The interest-free peer-to-peer lending program, which combines elements of Kickstarter, venture capital, and charity, will be available to American small-business owners with less than $100,000 in household income.
The idea is that entrepreneurs will be able to simultaneously tap into their social network and Kiva's digital network of eager lenders. "Small-business owners are probably already out there asking for their own networks to chip in," explains Premal Shah, Kiva's president and co-founder. "What's been missing when that informal activity happens between small-business owners and their friends and family is that it never really unlocks more capital," he adds. So, once borrowers round up 10 to 20 people who pledge at least $25 (for the purposes of signaling their accountability and also their creditworthiness), they qualify to pitch Kiva's network at large.
Kiva Zip emerged from successful pilots run in a dozen U.S. cities in the past few years. In New York, 228 small-business owners participated, 95 percent of whom saw their requests get funded within 30 days and 90 percent of whom paid back their loans in full. Some of the projects funded included a locally sourced restaurant, a small-scale rooftop farm, and a 70-year-old woman's galosh business.  Shah points out that certain groups who usually have a harder time securing funding were well represented: 65 percent of the entrepreneurs were ethnic minorities, and 55 percent of them were women. "It's a different segment," says Shah of Kiva Zip's targeted borrowers. "It's funding for the everyday small business."
We want to hear what you think about this article. Submit a letter to the editor or write to letters@theatlantic.com.
Bourree Lam
is a former staff writer at
The Atlantic
. She was previously the editor of Freakonomics.com.