The Fed Raises Interest Rates
This is the first rate hike since the recession.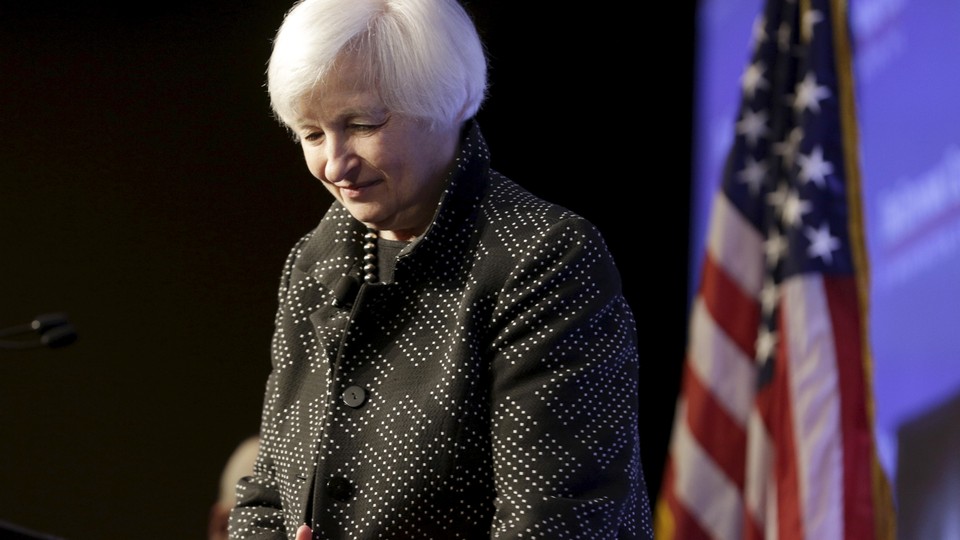 On Wednesday, the U.S. Federal Reserve decided to raise interest rates for the first time in nearly a decade. The committee's two-day meeting concluded with Fed officials voting unanimously in favor of the raise; the target range for the federal funds rate will move from between 0 percent and 0.25 percent to between 0.25 percent and 0.50 percent. Although this is "lift-off" from near-zero rates, these interest rates are still low by historical standards.
---
The Federal Funds Rate, 2003 to 2015
---
Intense speculation about whether the central bank will change its monetary policy that's been in place since 2007 has hovered around monthly Fed meetings since this summer. It was widely expected that the Fed would move to raise interest rates at the December Federal Open Market Committee (FOMC) meeting, as the U.S. economy has shown a steady recovery. The Fed has also been readying investors and hinting at a rate hike for months.
In a statement, the FOMC wrote:
The Committee judges that there has been considerable improvement in labor market conditions this year, and it is reasonably confident that inflation will rise, over the medium term, to its 2 percent objective. Given the economic outlook, and recognizing the time it takes for policy actions to affect future economic outcomes, the Committee decided to raise the target range for the federal funds rate to 1/4 to 1/2 percent. The stance of monetary policy remains accommodative after this increase, thereby supporting further improvement in labor market conditions and a return to 2 percent inflation.
As Fed Chairwoman Janet Yellen noted in a recent speech, an interest-rate hike is a signal that the economy is improving.