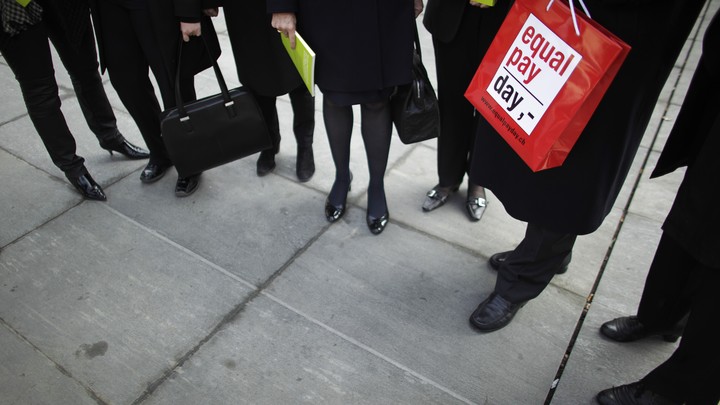 In less than 24 hours, California's Fair Pay Act will take effect. The new law, passed this October with unanimous bipartisan support in the California state senate, has been called the "strictest" fair-pay law in the U.S., and it applies to any company that has an office in the state.
Under the Fair Pay Act, Californian companies are now required to justify pay differences between male and female employees doing "substantially similar" work regardless of job title. (Prior fair pay legislation only required men and women of the same job title to be paid equally.) This effort to close the gender pay gap—women on average make 84 cents for every dollar men make in California—also includes language that legally guarantees employees the right to ask coworkers about pay without retribution from management.
The Wall Street Journal reports that some Californian companies have, in advance of the law, been reassessing the way they pay their employees, but are finding that isn't as easy as it sounds. Pay audits are often based on information from the human-resources department (such as job title and job description), which might not be sufficient in evaluating whether two jobs are really the same; going to employees to answer these questions can be time-consuming.
Meanwhile, some companies have already been addressing the gender pay gap with their own initiatives. In November, the cloud-software company Salesforce, which is headquartered in San Francisco, reviewed 17,000 employees' salaries to see if female employees' pay was in line with those of male employees doing similar jobs. The company then spent $3 million to adjust its payroll for the sake of parity. Making pay formulas more transparent is another way to make sure men and women are paid equally: Buffer, a San Francisco based social-media management company, is open about exactly how it determines pay for each employee and even includes a calculator so employees can check their salaries against the formula. Though the Fair Pay Act won't compel all companies to take such radical action, once it goes into effect—it'll force companies to start thinking along similar lines.
We want to hear what you think about this article. Submit a letter to the editor or write to letters@theatlantic.com.
Bourree Lam
is a former staff writer at
The Atlantic
. She was previously the editor of Freakonomics.com.