A Guilty Verdict in Don Blankenship's Trial
The former Massey Energy executive was found guilty of conspiracy, but acquitted of securities fraud and making false statements related to the Upper Big Branch mine disaster.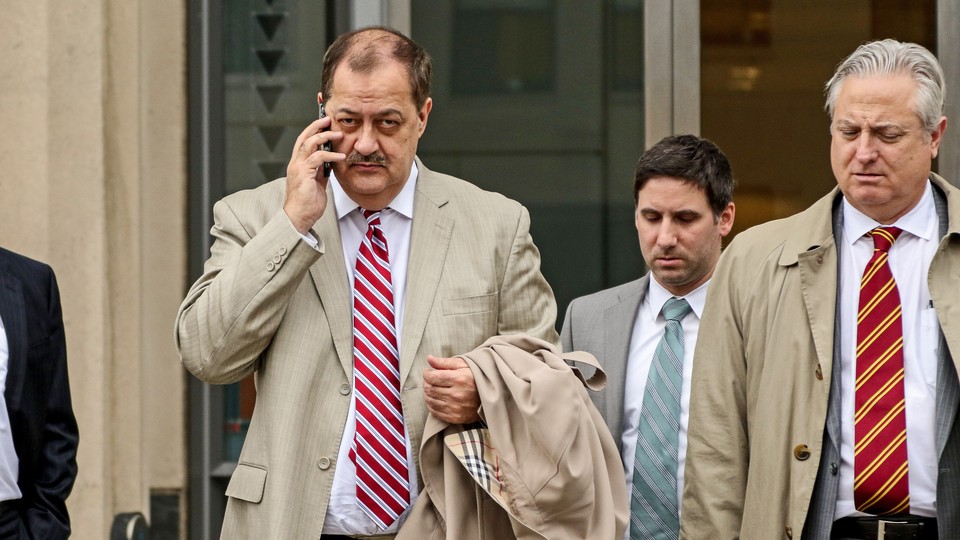 In October, the federal trial of Don Blankenship, the former CEO of Massey Energy, started at the U.S. District Court in Charleston, West Virginia.* Blankenship faced criminal charges for covering up safety violations that led to the worst U.S. mining disaster since 1970.
Today, the jury found Blankenship guilty on one of three counts—conspiring to willfully violate safety standards, a misdemeanor. They found him not guilty of securities fraud and making false statements.
The Upper Big Branch mine disaster, an explosion in a Massey-owned mine  in West Virginia attributed to poor ventilation and faulty water systems, killed 29 workers in April 2010. Blankenship was the CEO of Massey Energy at the time, and was forced to retire after the disaster. A criminal investigation found that the company covered up safety violations. Prosecutors alleged that Blankenship knowingly covered up safety violations and deceived both shareholders and regulators. In the trial, prosecutors used conversations that Blankenship recorded in his office. Blankenship's defense maintained there wasn't evidence that he was involved.
Earlier this week, the 12-member jury was reportedly deadlocked. The jury had been deliberating for nine days after a 24-day trial, and twice reportedly said they could not agree on a verdict. The misdemeanor charge Blankenship is now convicted of carries a prison sentence of up to one year. Previously, prosecutors said that, with the other charges, he faced a maximum prison sentence of 31 years. William Taylor, Blankenship's lead defense attorney, says the team intends to appeal.
---
* This article originally stated that this trial took place in Virginia. We regret the error.