America's Festival of Beer, North Texas Edition
Editor's Note:
This article previously appeared in a different format as part of The Atlantic's Notes section, retired in 2021.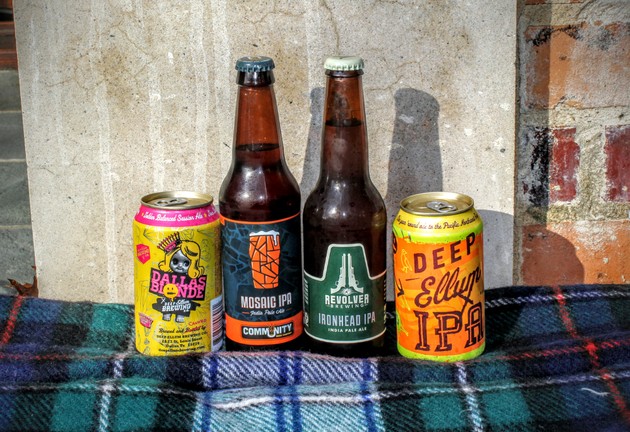 When my wife and I lived in Austin long ago, while she was a UT graduate student and I was working for the then-new Texas Monthly (and then-State Senator, now Congressman, Lloyd Doggett), we spent what seemed like every evening with friends at the famous Scholz Garten open-air beer garden downtown. The range of regional beer choice in those days was Shiner, Pearl, or Lone Star from Texas, and Negro Modelo, Bohemia, Dos Equis, etc from further south.
The craft brew age has come to Texas as it has everywhere else. Continuing our saga of appreciation for the increasing range of American beer greatness, please consider the four offerings above. They are shown on a Dallas doorstep, protectively nestled on a blanket with Dress Mackenzie tartan. From left to right:
My main point with these updates is to add little chronicles of the ongoing golden age of beer. For academic substantiation on that point, check out the new Journal of Wine Economics for a history and analysis of the American craft brewing movement by three academic economists: Kenneth Elzinga, Carol Horton Tremblay, and Victor Tremblay. A PDF of their 33-page essay is here. (Thanks to Russ Mitchell for spotting it.) The report includes this map of craft brewing's expansion, after Jimmy Carter took the historic step of legalizing home brewing in 1979.