Is AirBnB a Credible Champion on Income Inequality?
Amid an affordable-housing crisis in New York City, the short-term rental company released data to show most of its users are just trying to make ends meet.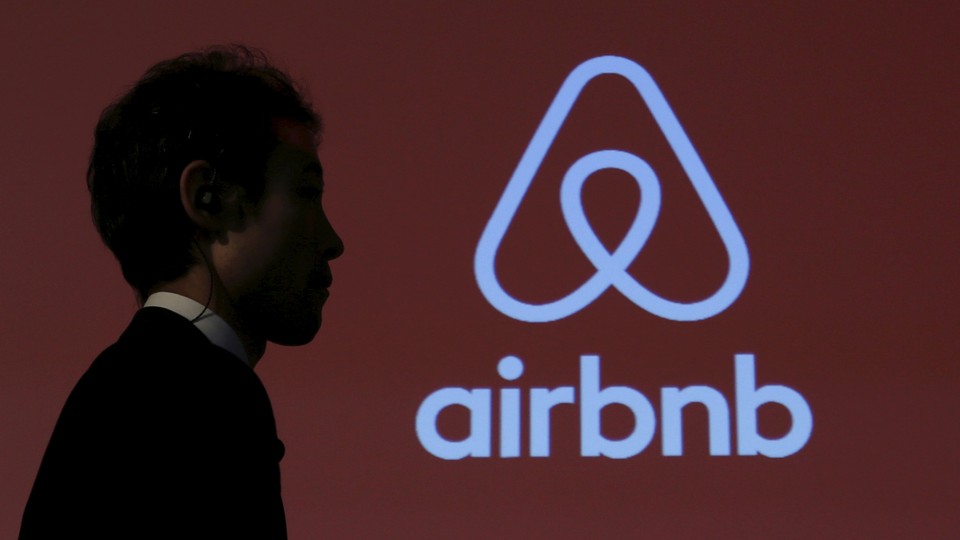 In recent weeks, we've learned AirBnB has forged a number of transcontinental love connections and afforded at least one indecisive couple a way to spend a year traipsing between different New York City neighborhoods on a paltry budget of $3,000 a month.
The popular home-rental site is not interested in these heroics. In recent months, the less whimsical aspects of the business have drawn ire in America's largest housing market, New York City, where the company has been blamed for exacerbating an affordable-housing crisis.
AirBnB's retort goes something like this: If you can't make it here, there's always AirBnB. Earlier this year, the company said that 87 percent of AirBnB landlords in New York are ordinary people who rent out their own homes "to pay their bills and stay in their homes."
As the company continues to battle regulators and tries to rent a little space in the public's heart, it released data on Tuesday to show how people use the site in New York City.
"Some 93 percent of revenue earned by active hosts in New York City comes from those who share their entire home and only have one or two rental listings on the platform," The New York Times reported. "The typical annual host income is roughly $5,110, according to the data."
This bid for transparency is meant to appease AirBnB's opponents as well as combat the perception that it enables illegal hotels and limits affordable housing. Also, last year, New York State Attorney General Eric Schneiderman issued a report estimating that 72 percent of listings themselves are illegal.
While the numbers seem to reinforce the idea that most people who use AirBnB are just trying to get by, they also point to larger issue at the heart of the housing crisis: income inequality. A giant global tech company, which was recently valued at $24 billion, may not be the best champion for that cause.