Stuck Working on Thanksgiving
Many restaurant employees don't get turkey day off, and this year those who make their living in the sharing economy will be joining them.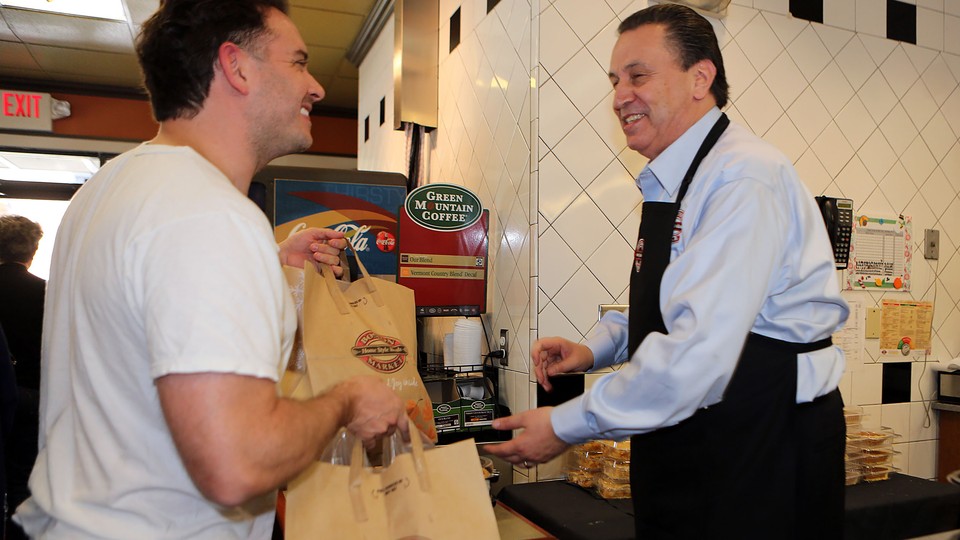 For most Americans, Thanksgiving is a day for relaxing, cooking, and eating with family. But for many restaurant and supermarket workers, clocking in on Thanksgiving is routine, although some stores have shortened store hours. Participation by online retailers and those in the sharing economy will also ensure that plenty of employees are hard at work over the holiday weekend.
Startups, such as Postmates and Instacart, will deliver Thanksgiving groceries on Thursday. Amazon Prime Now will also make deliveries, offering speedy access to items such as kitchen tools or board games that might appeal to frazzled customers with a house full of guests. The Wall Street Journal reports that alcohol delivery services, such as Saucey, and transportation apps, such as Uber, are also expecting a big day.
At least one chain says that its leadership will step up since they're asking their staff to. Boston Market's CEO George Michel told Yahoo Finance that all of their executives work every Thanksgiving (Michel brings his spouse along) since the restaurant serves Thanksgiving food. In fact, it's Boston Market's busiest day of the year. They expect to serve a million customers—400 percent more than a normal Thursday.