Obama's Plan to Help Former Inmates Find Homes and Jobs
Between 40 and 60 percent of ex-offenders can't find work. Will the president's new initiative help?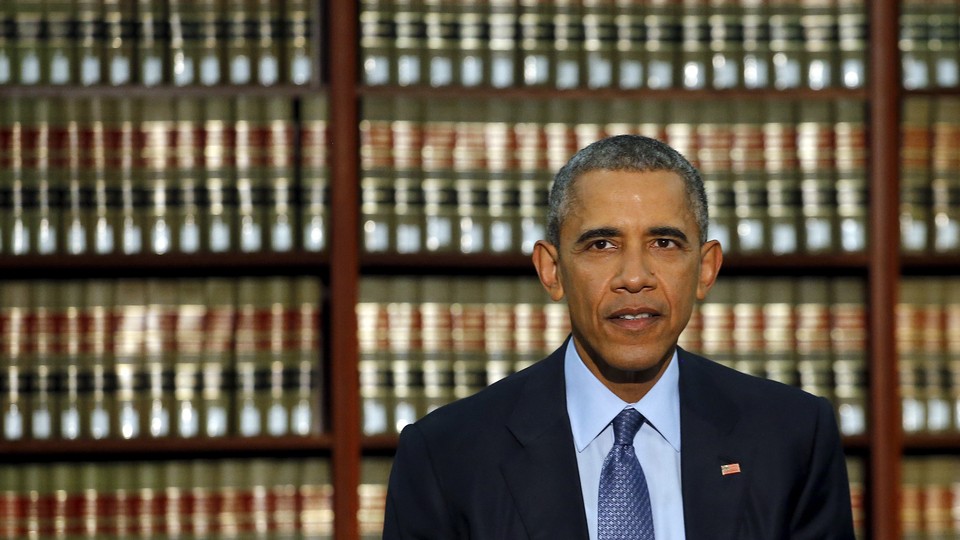 Last month, the Justice Department announced that 6,000 inmates held in federal prisons would be released on November 1 after the U.S. Sentencing Commission reduced punishment for their drug sentences.
What's next for those freed inmates? Securing a job with a criminal record has never been easy: According to reporting from NBC, 40 to 60 percent of ex-offenders are unemployed. Meanwhile, studies have shown that having a job is a key determinant in reducing the likelihood that a convict returns to prison.
On Monday afternoon, in a speech at Rutgers University, President Obama announced a series of new measures aimed at reintegrating formerly-incarcerated Americans. The new programs include education grants and housing assistance, and, the White House hopes, will reduce incarceration's "unnecessary collateral impacts."
As part of the initiative, the Department of Education has allocated $8 million over three years to fund programs that will help teach inmates skills that will help them in life outside of prison. Additionally, 30 communities will provide tech and coding training to people with criminal records.
Another hurdle ex-prisoners face is the use of their criminal records in housing and employment consideration. Landlords can legally turn down applicants with felonies (although not ones related to drug-use). As part of Obama's new measures, new guidelines from the Department of Housing and Urban Development (HUD) state that arrest records "may not be the sole basis for denying admission, terminating assistance or evicting tenants" for HUD-assisted properties. HUD is also spending $1.7 million on a program that will aid public-housing residents under 24 years of age in expunging and sealing their records.
Obama also voiced support for the "Ban the Box" movement, which seeks to eliminate boxes used on job applications that need to be checked by anyone with a criminal history. He says he hopes Congress will ban the practice from federal hiring. Criminal history has been called an unfair barrier for those looking for work with a criminal record. One study in New York City found that a criminal record reduced the likelihood of a callback or job offer by nearly 50 percent—even though a criminal past is an imperfect indicator of trustworthiness. The "Ban the Box" movement has been gaining momentum in recent years; the National Employment Law Project states that over 100 cities and counties and 19 states have already adopted the measure.