118 More Years of the Gender Wage Gap
That is, if global progress continues at the same sluggish pace.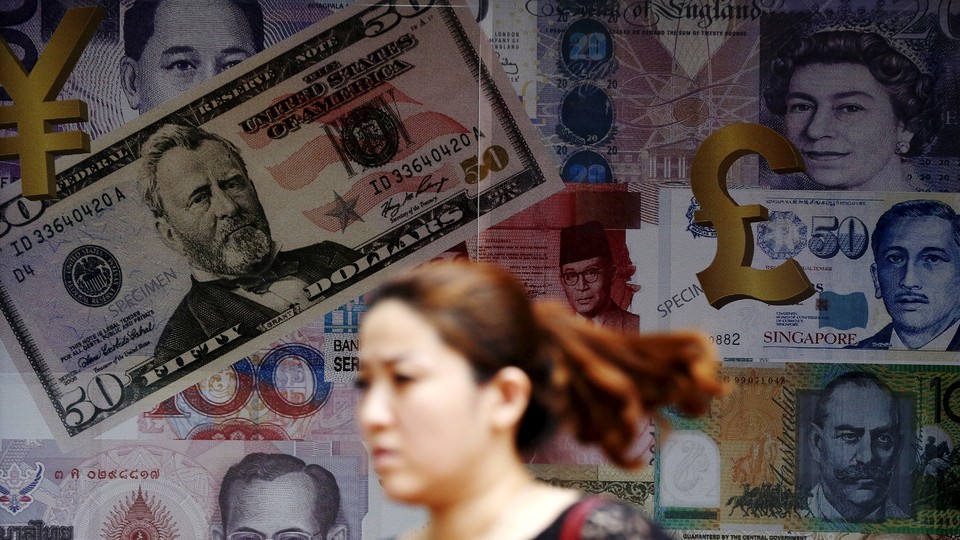 Earlier this week, one analysis suggested that the growth of American women's wages had stalled this year. While it's important not to put too much emphasis on data from a single year, it does seem that some decades-long trends—including an increase in the percentage of women who are part of the workforce—seem to be leveling off.
On Thursday, the World Economic Forum published its 10th annual report on the gender inequality around the world, and the findings were similarly discouraging. The report analyzed data from over a hundred countries, and assessed women's progress in the categories of the economy, education, health, and politics. On the economic front, the gap shrunk only 3 percent in the last decade, with "progress towards wage equality and labor force parity stalling markedly since 2009 to 2010." If the rate of change for the last decade stayed constant, the report estimated that it would take 118 years—until 2133—for the gender pay gap to fully close.
"While the world as a whole and most countries have made a lot of progress on closing the gap in health and education overall, we're still a long way from parity on economic participation," says Saadia Zahidi, the head of employment and gender initiatives at the World Economic Forum. Iceland, Norway, Finland, and Sweden top the WEF's list in having the smallest gender gaps in the world, but, Zahidi reiterates, they still haven't eliminated their gaps entirely.
In the WEF report, the U.S. dropped eight spots from last year, coming in at 28th for gender equality overall. A good amount of this slide can be attributed to the disappointing gains in economic equality between genders. Meanwhile, the countries that have made significant strides in increasing female labor participation include Nepal, Botswana, and Nigeria—not coincidentally, places where there was a lot more improvement to be made 10 years ago than in most countries.
One persistent question that researchers have yet to conclusively answer about the gender wage gap is why women tend to have jobs, such as teaching or nursing, that tend to pay less. Zahidi sums up the debate: "Are they lower paid because women are primarily occupying them, or is it just coincidence that women happen to be going into these professions?" It's not clear what it is that drives some women to go into lower-paying industries, as many do in the U.S., it's important to bear in mind that women earn less even when it comes to high-paying jobs.
How might the gap be closed sooner than 2133? The Economic Policy Institute recently released a "Women's Economic Agenda," which includes 12 recommendations that would help align men's and women's pay. The agenda is mindful of the fact that low-wage jobs are held disproportionately by women, and so prescribes many of the things that are often proposed to support lower-paid workers in general: raising the minimum wage, strengthening unions, and instating family- and sick-leave policies. Hopefully, some of these policies will work and women won't have to wait more than 100 years until equal pay becomes a reality.