Ignore Prestige: The Colleges That Provide the Biggest Earnings Boost
In a new ranking system, some of the nation's most storied schools underperform.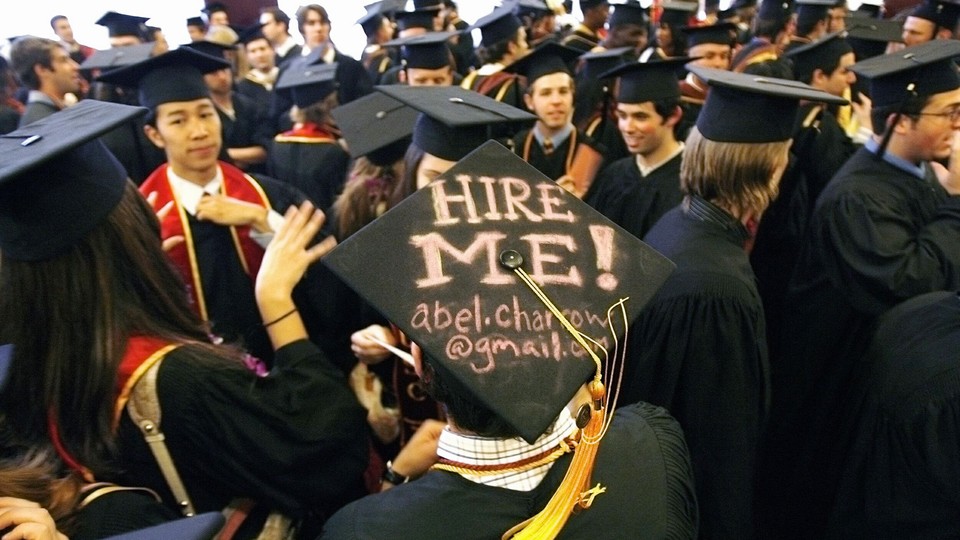 For more than three decades the rankings released by U.S. News and World Report have been used by millions of soon-to-be college students to whittle down their lists. But these rankings don't tell them what they most need to know: where they'll stand the best chance of earning enough money to pay off their education. For many students, college choice is as much about taking out and paying off loans as it is about the name that will adorn their sweatshirts.
U.S. News compares an array of data including academic reputation, retention, selectivity, faculty pay and availability, financial resources, and alumni-giving history to help determine how schools rank. For years, many of the same schools have circulated among the top slots, with the top three going to some arrangement of Harvard, Princeton, and Yale, and other elite institutions such as Stanford, Columbia, MIT, and University of Chicago rounding out the top 10. All impressive, all highly selective, and all very expensive.
In order to help prospective students make more informed financial decisions, The Economist formulated its own rankings. They focus less prestige and selectivity and more on dollars and cents—ranking schools by how much graduates earn. To get their list, they parsed test scores, majors, wages, and many other factors, and came up with an anticipated median wage for alumni of each school 10 years after graduation. They then compared their anticipated figures with the actual median wage of graduates 10 years out. Colleges with graduates who outperformed expected earnings by the most, ranked highest. For many schools, this resulted in a serious shakeup compared to their standing in the more traditional, prestige-based system.
In the new world of rankings where money is king, Washington and Lee outperforms Harvard thanks to graduates with median earnings of $77,600, more than $22,000 above where expected. Harvard falls to number four with median wages of about $87,000, around $12,000 more than the estimated median salary. Villanova, Babson, Bentley, Otis College of Art and Design, Alderson Broaddus University, Lehigh, Texas A & M International University, and California State University-Bakersfield round out the top 10. Princeton and Yale fall to 772 and 1,270, respectively, with graduates who earn less than the researchers' models would have anticipated.
The study notes that there are some definite shortcomings to their methodology. For one, a decade may not be a sufficient amount of time to prove earnings' persistence, and many former students may be in graduate school during that time, which would lower median earnings temporarily. Additionally, the researchers used a dataset comprised solely of those who applied for federal financial aid, which would leave out the most affluent students at each school, and their subsequent salaries.
But perhaps more important than how each school ranked is the shifting conversation about school selection that the rankings represent. The Economist isn't the only institution to develop a new tool that attempts to replace prestige with performance in college rankings. The Brookings Institution also recently came up with a new ranking for colleges. Theirs is centered around the economic value-added by each school, which measures the earnings boost that students can enjoy by attending specific colleges and universities (namely those that focus on engineering or health specialties).
As long as tuition costs continue to climb, student-loan debt continues to increase, and borrowers continue to face limited options when it comes to repayment, how much school costs, and how that cost will be paid will continue to be two of the most important questions prospective students must ask. And in time, that may drastically alter the way Americans think about which colleges really are the best.