What If Companies Shared Exactly How They Determine Salaries?
The startup Buffer not only posts its compensation figures publicly, but also shares the equation for how it arrived at those numbers.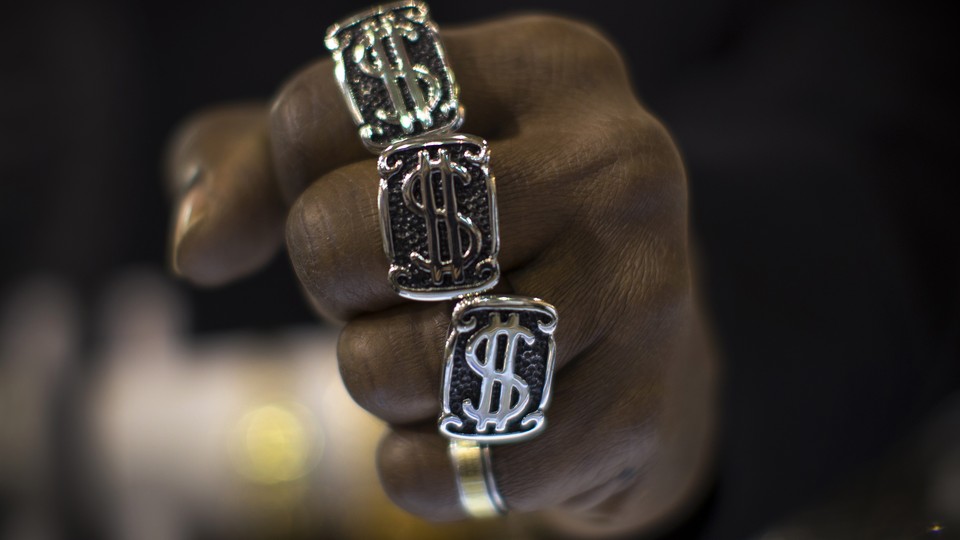 Comparing salary numbers with a coworker seems like it could only do damage: If there's a pay differential, which there almost always is, the conversation (and relationship) could get awkward, and the person being paid less might start to harbor ill feelings toward an otherwise good employment situation.
Feeling underpaid has powerful negative effects. One survey found that half of Americans feel they aren't paid enough; another found that the feeling of not being compensated fairly is the main predictor of job satisfaction and intent to leave.
But what used to be the default corporate setup—keeping paycheck numbers a secret—is now being questioned. Pay transparency has long been a feature of work for many public employees, but now some private-sector workers are experiencing it as well. Last year, the social-media management company Buffer made its pay formula and employees' salaries public, arguing that transparency boosts trust and productivity. Additionally, the company has put information about its equity, revenue, and staff diversity out in the open as well.
This week, Buffer released its new formula for calculating employees' salaries. The equation starts with the base pay of an employee's role, and then adjusts it based on experience, number of dependents, and number of years at the company. It also factors in where an employee is based. Along with this new equation, Buffer included a calculator on its website so employees can check their salaries against the formula.
"This means that now anyone can see what they might make at Buffer by plugging in their own data for location, experience and so forth," wrote Buffer's co-founders Joel Gascoigne and Leo Widrich. They added that they wanted to continue to make their data easily accessible, and were encouraged that some other startups had adopted their pay-formula model.
Giving employees a formula and a calculator is smart because simply sharing employees' salaries on a spreadsheet doesn't give the numbers context, which means it misses one of the most important elements in compensation: that employees feel that pay is fair. One study found that employees who felt their pay was unfair were extremely stressed, unsatisfied, and disengaged. Further, while researchers found that having a belief that pay is related to performance is the most important determinant of whether it's considered fair, understanding how it's determined is also a top factor.