Volkswagen: A Widening Scandal
The EPA now says the automaker installed "defeat devices" on about 10,000 model year 2014 diesel cars—including Audis and Porsches—sold in the U.S.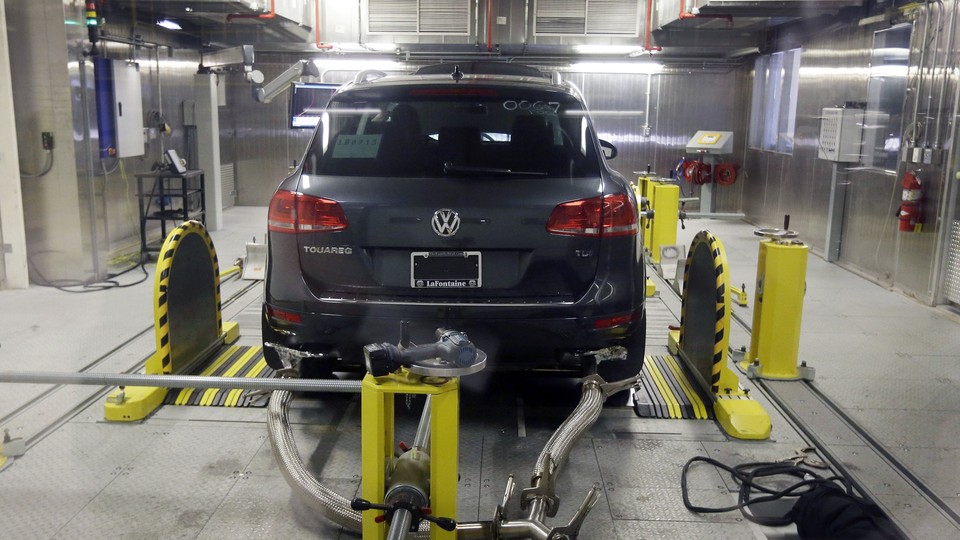 The EPA says Volkswagen cheated on emissions tests on more diesel cars than previously believed.
The Environmental Protection Agency issued a second notice of violation (NOV) of the Clean Air Act to the automaker, covering about 10,000 model year 2014 diesel cars sold in the U.S. In addition, the notice covers an unknown volume of 2016 vehicles. The cars all have 3.0-liter engines. Here's more from the agency:
The NOV alleges that VW developed and installed a defeat device in certain VW, Audi and Porsche light duty diesel vehicles equipped with 3.0 liter engines for model years (MY) 2014 through 2016 that increases emissions of nitrogen oxide (NOx) up to nine times EPA's standard. The vehicles covered by today's NOV are the diesel versions of: the 2014 VW Touareg, the 2015 Porsche Cayenne, and the 2016 Audi A6 Quattro, A7 Quattro, A8, A8L, and Q5.
The latest allegation are part of a scandal that came to light in September when the EPA and the California Air Resources Board accused Volkswagen of installing "defeat devices" in its model year 2009-2015 diesel cars that allowed it to cheat on emissions tests. My colleague Robinson Meyer explained how those devices worked:
These devices, essentially, let the cars pretend to not break the law. The software could sense when the car was undergoing emissions testing and activate its pollution-control systems accordingly. When the car was being driven during normal use, these systems largely did not activate—making the car a much heavier polluter in real-life than it looked on paper.
At the time, Volkswagen acknowledged that 11 million cars fitted with 2.0-liter engines were affected worldwide. The scandal cost the company's CEO his job, and has hurt its reputation.
Last week, a peer-reviewed study said about 60 Americans had died prematurely as a result of the "defeat devices." As Rob pointed out: "If the cars are not recalled, turned in, and adequately fixed, about 140 people will eventually die in the United States as a result of the car manufacturer's malfeasance."
The EPA says it will order a recall of the vehicles only when it is confident that Volkswagen's software fix will work.