Hollywood Comes for Volkswagen
Two film studios have acquired the rights to a book about the beleaguered German automaker.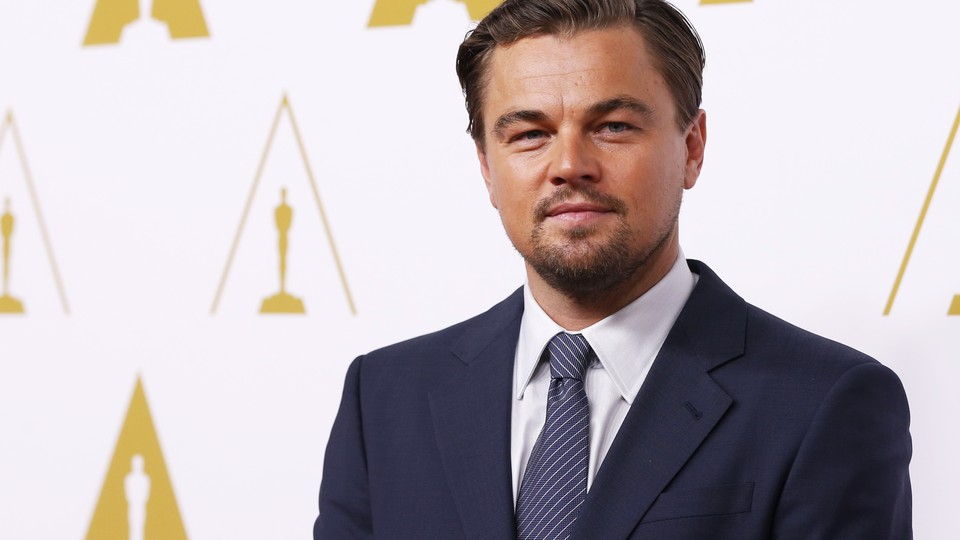 Less than a month after Volkswagen's emissions cheating was exposed, Hollywood is ready to make a movie about it.
Paramount Pictures and Appian Way Productions, which is run by actor Leonardo DiCaprio, have acquired the rights to a forthcoming book about the scandal, The Hollywood Reporter reported Monday. New York Times journalist Jack Ewing signed a six-figures deal for the book with publisher Norton earlier this month.
While the movie is still a ways away, Volkswagen remains trapped in a slow-moving avalanche that the United States triggered last month. On September 18, the Obama administration ordered the German automaker to pull 500,000 of its diesel cars off the road, saying that it had programmed its vehicles with illegal software to intentionally dodge U.S. emission standards. During testing, the cars checked out fine. On the road, however, they emitted up to 40 times the legal amount for harmful pollutants.
On September 22, Volkswagen revealed that 11 million of its cars were rigged worldwide. A day later, the company's CEO, Martin Winterkorn, resigned. Last week, Michael Horn, Volkswagen's top U.S. executive, apologized to lawmakers for the scandal during a congressional hearing. Volkswagen is facing a German investigation, as well as up to $18 billion in fines from the U.S. Environmental Protection Agency.
Bloomberg's Anousha Sakoui points out that the movie deal is the latest in Hollywood's capitalization on high-profile scandals:
Hollywood studios have been keen to seize on business scandals and have been competing aggressively for book rights. Lions Gate Entertainment Corp. next year will release "Deepwater Horizon," a story about the BP Plc offshore oil platform that exploded in 2010. The film stars Mark Wahlberg. Paramount plans to release "The Big Short," a film based Michael Lewis's book about the collapse of the housing market.
Volkswagen officials have repeatedly vowed to work to restore the public's trust in the company. An investigative book and a major motion picture about its worst moment may make that venture more difficult.