U.S. Homebuilders Are the Most Confident They've Been in 10 Years
The housing market might now be strong enough to withstand an interest-rate hike from the Fed.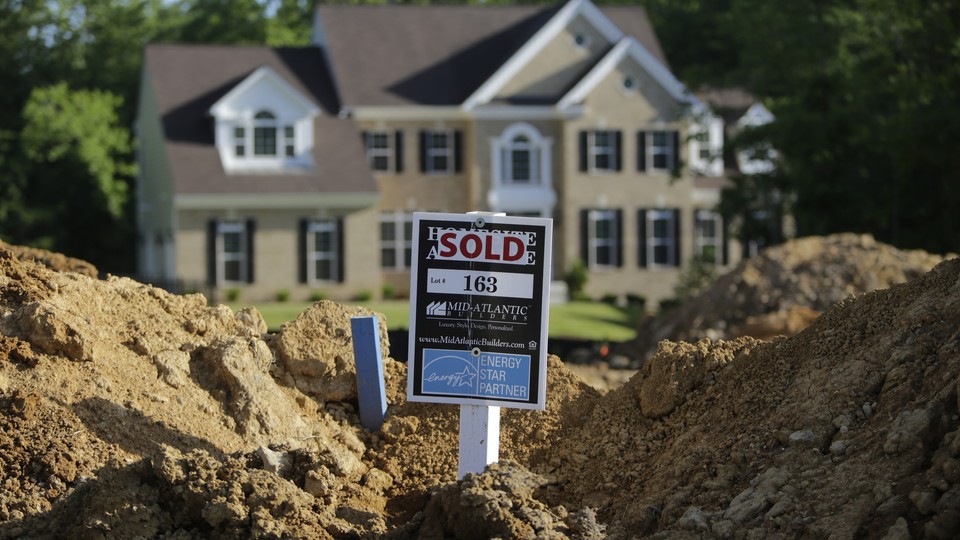 On Monday, the National Association of Home Builders (NAHB) housing market index—a  monthly survey that gauges homebuilders' expectations—reported that confidence is the highest it's been in 10 years. The index beat expectations and signaled momentum in the housing market.
According to David Crowe, the NAHB's chief economist, homebuilders' confidence has been mostly increasing for the past five months. "This upward momentum shows that our industry is strengthening at a gradual but consistent pace," said Crowe in a press release. "With firm job creation, economic growth, and the release of pent-up demand, we expect housing to keep moving forward as we start to close out 2015."
Two of the three components in the NAHB's index rose for October—sales expectations and current sales conditions—and the number of prospective buyers held steady. Low mortgage rates and an improving labor market are among the factors that the U.S. housing market is expecting better times ahead. A recent Reuters poll of economists found that most believe that the housing market is now strong enough to withstand an interest-rate hike from the Fed.
There are several data releases this week on the U.S. housing market, including the Commerce Department's monthly report (out on Tuesday) and the National Association of Realtors's monthly report (out on Thursday). The August report on home sales was disappointing, leading some to speculate that rising home prices paired with sluggish wages could be preventing prospective buyers from purchasing property.