A Cooling Economy
GDP grew by 1.5 percent in the third quarter, significantly slower than the 3.9 percent growth in the second quarter of 2015.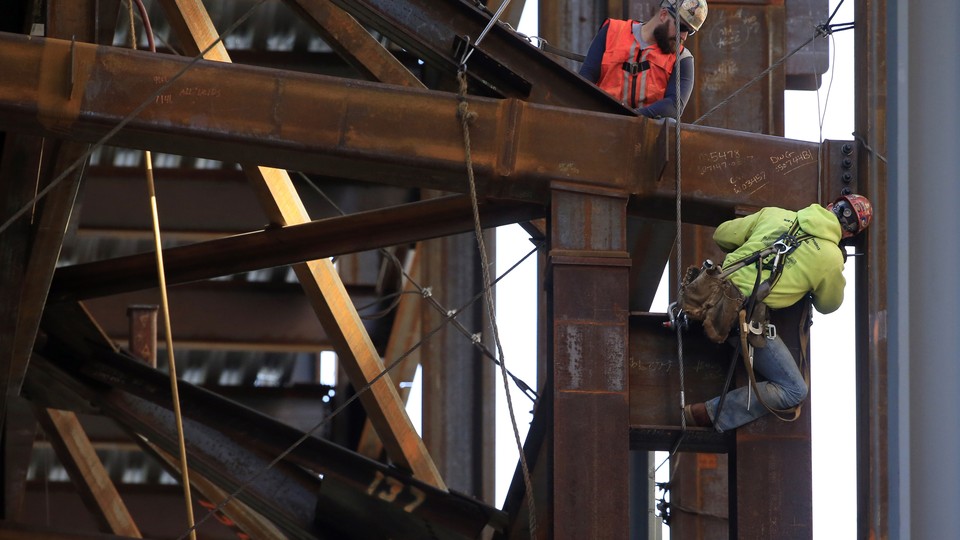 The U.S. economy slowed in the third quarter of this year, expanding 1.5 percent, the Commerce Department said, significantly slower than the 3.9 percent growth in the second quarter of 2015.
The deceleration was attributed to companies cutting back on inventories amid robust spending by consumers and businesses.
Economists had expected the economy to expand 1.6 percent, and they said they expected growth to pick up in the fourth quarter of the year.
Bloomberg adds:
Household purchases, buoyed by job and income gains, will probably continue to underpin the world's largest economy even as weaker demand from overseas customers holds back exports and manufacturing. The quick re-balancing of stockpiles to be more in line with domestic demand heading into the holiday season indicates factory production will soon stabilize, eliminating a source of weakness.
The figures are likely to be closely watched by policymakers in the Federal Reserve who this week decided to keep interest rates near historic lows. They said a decision on rates will be considered at their next meeting, in December.
"In determining whether it will be appropriate to raise the target range at its next meeting, the committee will assess progress—both realized and expected—toward its objectives of maximum employment and 2 percent inflation," the Fed  said in a statement.
The New York Times has more:
The case for raising rates hinges in part on the Fed's forecast that the economy will continue to add jobs at a healthy pace and that inflation will begin to rise more quickly. Moreover, some analysts argue that maintaining near-zero interest rates is now doing more harm than good by encouraging businesses to invest in things like share buybacks to lift their stock price, rather than long-term investments in equipment and developing new products.