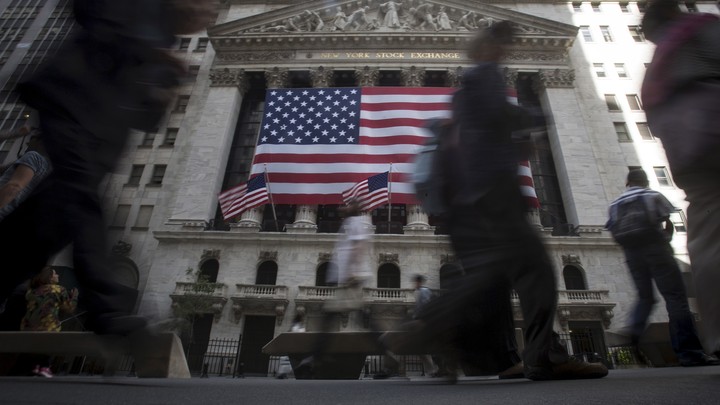 The September jobs report from the Labor Department on the U.S. employment situation is now out: The unemployment rate remains at 5.1 percent, and the economy added 142,000 jobs in September.
The report is being called "lackluster" and "worrying" for a couple reasons: First, forecasters were hoping for at least 200,000 jobs added. The average number of jobs added per month in the first eight months of 2015 is above 200,000. Secondly, the August jobs-added numbers have been revised down to 136,000 from 173,000; July's numbers have also been revised down—together with August this means that 59,000 fewer new jobs than previously reported. In the past three moths, job gains have averaged 167,000 per month.
Investors reacted: The Dow dropped 200 points on open (it's slowly recovering the losses late this morning) and bond yields fell. The silver lining for investors is that a weak job report might delay the Fed's decision to raise interest rates at its October meeting.
Last week, Fed Chairwoman Janet Yellen said the Federal Open Market Committee are anticipating the time will be right for an initial increase unless "the economy surprises us." It's yet to be seen whether this "miss" for the September jobs report will be a big enough of a surprise, though in the same speech Yellen also said that restoring full employment after the recession has been notably difficult. In September, the Labor Department's report on job openings noted a 14-year high—5.8 million—leading some to worry that the labor pool does not currently have the skills that hirers are looking for.
Claire McKenna, an analyst at the National Employment Law Project, says that the job report quietly reveals that the U.S. labor market still has a ways to go toward full recovery. "Between August and September, the unemployment rate was flat at 5.1 percent, but the number of working people, and the larger universe of workers unemployed but looking for a job, or working, both fell," says McKenna. "The number of people long-term unemployed still exceeds two million; the average duration of unemployment, at around 26 weeks, is still higher than it was during any prior recession … And over-the-year rates of nominal wage growth, for all private-sector workers and for the rank and file, declined or were flat last month."
We want to hear what you think about this article. Submit a letter to the editor or write to letters@theatlantic.com.
Bourree Lam
is a former staff writer at
The Atlantic
. She was previously the editor of Freakonomics.com.