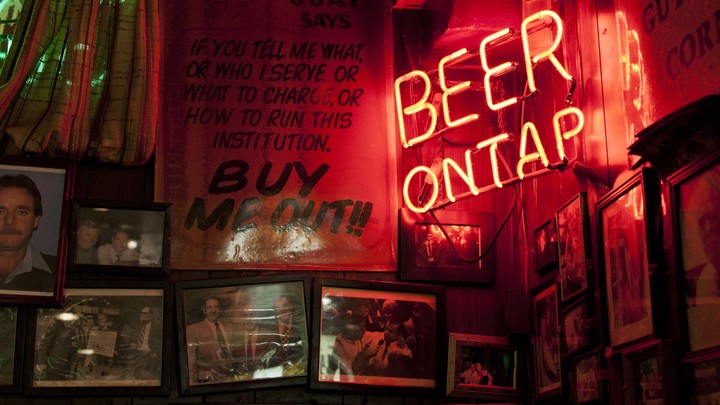 SABMiller has a message for AB InBev, which wants to buy it for $104 billion: small beer.
The world's largest brewer said in September it planned to make an offer for the world's second-largest brewer. The prospect of a merger has been widely expected for years, and would create a beer behemoth that makes everything from Bud Light to Peroni to High Life. With the beer industry facing pressures from cooling economies in Brazil and China—two recent expansion markets—the deal made sense, and markets greeted the sale warmly, with stock in both companies rising.
But it turns out that SABMiller is not up for whatever. As anyone who's ever tried to pick someone up at a bar knows, your quarry might play hard to get. On Wednesday, SABMiller rejected an offer from AB InBev for the third time this month, saying the proposal undervalued the company.
"AB InBev needs SABMiller but has made opportunistic and highly conditional proposals, elements of which have been deliberately designed to be unattractive to many of our shareholders," SABMiller said. That's a reference to both the cash value and an unusual offer AB InBev has made that would offer SABMiller shareholders restricted shares, which would be untradeable for five years, but would save them a tax hit for a cash sale.
AB InBev, meanwhile, seems a little irked as well: "AB InBev is disappointed that the Board of SABMiller has rejected both of these prior approaches without any meaningful engagement."
The first two rejected offers were private, but now AB InBev has gone public in an attempt to use the markets to pressure its rival. And it seems to be working—SABMiller's shareholders seem split between the desire to go home with AB InBev and the impulse to keep playing coy. (Shares in both companies rose after news of the rejection broke.) Altria, the American tobacco giant formerly known as Philip Morris, is SABMiller's biggest-single shareholder, with 27 percent ownership, and it's eager to make the deal. The statement from SABMiller rejecting AB InBev's offer pointedly excluded Altria, which issued its own statement: "Altria believes that a combination of these two companies would create significant value for all SABMiller shareholders … Altria urges SABMiller's board to engage promptly and constructively with AB InBev to agree on the terms of a recommended offer."
This tension is just one piece of drama in the merger story. It's widely expected that the scale of the merger—the combined company would sell one in three beers drunk around the world—might raise objections from regulators who would force it to shed some assets.
The would-be merger is part of a trend of consolidation in the industry—and it's not limited to the big brewers. Craft brewers are especially attractive because it's the one spot in the beer market that's growing. Last month, craft brewer Lagunitas sold a 50 percent share to Heineken, the world's third-largest beer maker. AB InBev bought Los Angeles-based Golden Road Brewing, Seattle's Elysian Brewing, as well as Chicago's Goose Island. SABMiller has also been busy: It bought a majority stake in Saint Archer Brewing in San Diego. A combined SABMiller and AB InBev would give the company increased reach not just among craft-beer drinkers stateside, but across the globe—in Africa and South America, the two companies each dominate substantial but different markets.
In the meantime, AB InBev seems to have no intention to call it a night. CEO Carlos Brito is settling in, ordering another, and preparing to keep trying for a deal with SABMiller.
We want to hear what you think about this article. Submit a letter to the editor or write to letters@theatlantic.com.
David A. Graham
is a staff writer at
The Atlantic
, where he covers U.S. politics and global news.