The Computer Glitch That's Keeping Poor People From Their Money
"I work hard for my money and now I can't get it."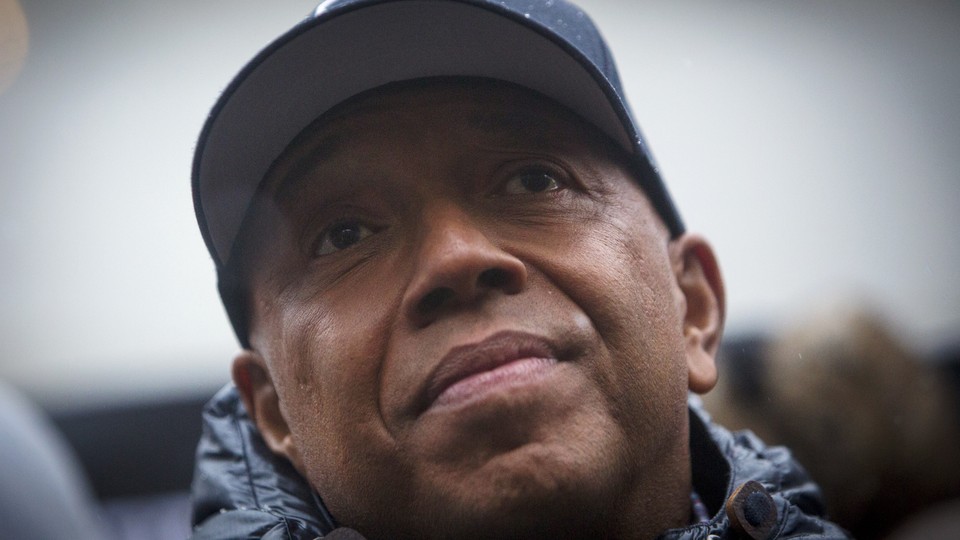 Updated on October 20, 2015 at 12:00 p.m.
The final few days before a paycheck can be nerve wracking. That's especially true for poorer Americans who generally have little wealth, no emergency cash, and limited access to credit to help them bridge the gap during a difficult time. And for those who rely on the alternative financing of RushCards—prepaid debit cards aimed specifically at underbanked Americans—things have gotten much more stressful after their cards stopped working a week ago.
RushCards aren't tied to a bank account, and getting one doesn't involve a credit check. People can buy them online and then load the card with a specific amount of money. They can also have their employer direct-deposit checks directly to the card. The cards can be used at stores, online, or anyplace one might use a normal debit card, which makes it more convenient than cash or checks. But, there are shortfalls. Though they are insured, such cards don't necessarily fall under the same regulations as bank cards. And without the backing of a traditional bank account, a technical glitch—like that experienced by RushCard—is much more dangerous, because it leaves users without any way to access their money. They can't, for instance, head to a local branch with their account number and withdraw money or pay bills.
The complaints from users started rolling in early last week—cards weren't working, balances were erroneously listed as zero. Many who called customer service weren't able to get through, some who did connect were told their accounts couldn't be found. Others said that paychecks, which they have direct deposited onto their cards, hadn't shown up on time. For just about anyone, this scenario sounds like a nightmare. But for those who are already pinching pennies, missed or late paychecks and denied account access can be disastrous—leading them to take out loans of last resort, like those made by payday lenders, or, failing that, leaving them without money to pay rent, buy groceries, or put gas in their cars, which in turn can make it hard to get to work, which in turn can lead to being fired.
@RushCard it's been a whole week without money, it's hard out here. Single mother no help. I work hard for my money and now I can't get it😡

— Brittany Louis (@Induetime_loyal) October 19, 2015
Russell Simmons, who is famous for co-founding Def Jam Records, signing groups like Public Enemy and Run DMC, and starting multiple businesses, including clothing lines—started RushCard 12 years ago. Putting a hip-hop heavyweight like Simmons (who often refers to himself as Uncle Rush) behind this financial product helped it appeal to a very specific crowd—largely black and Hispanic Americans, a group that also makes up a disproportionate share of the country's poor.
The purpose, Simmons has said, is to help the millions of Americans who are unable or unwilling to participate in the country's traditional banking system. "There are more than 68 million Americans who cannot or choose not to establish a traditional banking relationship. We believe that every American should have access to an affordable place to keep their hard-earned money—one that's safe and convenient," the RushCard website reads. In an op-ed written for the New York Daily News in August, Simmons wrote, "A decade ago, I watched poor and working-class families standing in long lines outside check-cashing stores, waiting for the privilege of paying to cash their paychecks. I thought there had to be a better way."
But since the launch of the product, it's been said that the RushCard, and similar tools, can do more to hurt than to help. Much of the criticism centers around the fees users are charged. When obtaining a RushCard, there's a one-time charge ranging from $3.95 to $9.95 for the first time money is put on the card. Users then choose to either pay $1.00 in fees for each transaction (up to $10 a month) or unlimited transactions for a charge of up to $7.95 per month. They're also subject to fees normal for most bank-card accounts, such as ATM withdrawals, and balance queries.
The RushCard isn't the only prepaid card that's under scrutiny. In 2014, the Consumer Financial Protection Bureau proposed stronger oversight and regulation of these types of cards, saying that it hoped to provide greater recourse for customers who were overcharged and to create more transparency about how the financial products worked. They also hoped that the scrutiny would force card operators to provide greater protections against lost or stolen cards, and force the business to provide funds to cover account discrepancies brought on by technical errors in the event that they couldn't be solved in a timely manner.
But those protections don't exist yet, and some RushCard holders are still suffering. A spokesperson for the company provided a statement saying that the system that processes deposits and transactions is once again working, and that only "a small number of accounts are still in an inactive state." The statement continues, "To those impacted, we can't begin to express both how sorry we are for the hardships that you've experienced and our commitment to making this right."  The company has sent replacement cards and tried to reassure customers that despite the glitch, their funds are still safe (and FDIC protected), which means that the money in a user's account will be returned to them, eventually. Simmons has said card fees will be waived for several months and has recorded a video apology. He's offered to call users who are still having problems if they DM him on Twitter. Simmons has also said he would pray for those affected by the problem.
But those efforts are of little consolation to those still reporting trouble activating their new cards or contacting customer service, leaving many powerless to access their own money.