The End of On-Call Scheduling?
Six major U.S. retailers have either already scrapped the practice or are planning to soon.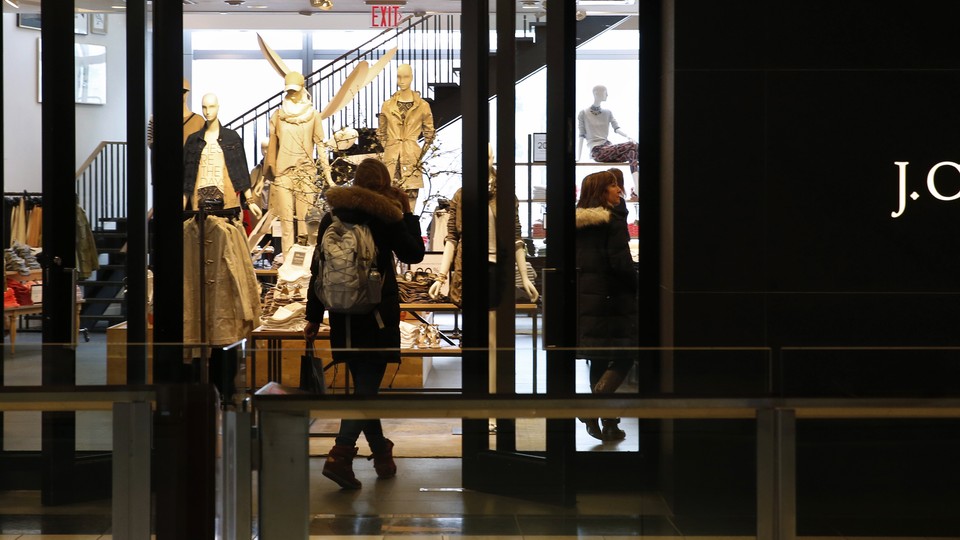 Retailers have been under intense pressure from labor groups, regulators, and their own employees to end on-call scheduling—the practice in which shift workers are called to work on short notice, and are often uncompensated if it turns out to be a slow day. On Friday, New York attorney-general Eric Schneiderman's office announced that J.Crew will end on-call scheduling nationwide this month. The retailer joins Urban Outfitters, Abercrombie & Fitch, Bath & Body Works, Gap, and Victoria's Secret, which all have announced changes since Schneiderman's office launched an inquiry into the practice at over a dozen companies.
"After discussion with my office, J. Crew has agreed to end on-call shifts nationwide and to provide one week of advance notice about schedules to employees at all New York store locations," said Schneiderman in a statement. "Workers deserve protections that allow them to have a reliable schedule in order to arrange for transportation to work, to accommodate child-care needs, and to budget their family finances."
This is the sixth agreement Schneiderman has reached with a major retailer. In April, the New York attorney-general's office sent letters to 13 retailers asking for information regarding their scheduling policies: "We have been informed that a number of companies in New York State utilize on-call shifts and require employees to report in some manner, whether by phone, text message, or email, before the designated shift in order to learn whether their services are ultimately needed on-site that day," said the letter.
The letter expresses concern that the practice might be in violation of a state regulation that employees who report for work must be paid for at least four hours (or the number of hours in a regular shift) of work. It cites the financial and personal strains for workers without predictable schedules—from being unable to work another job or attend school, to the strains of finding childcare last minute. Further, a report by the Economic Policy Institute found that the lowest income workers face the most irregular work schedules.
A spokesperson for Gap Inc. confirmed that all five brands—The Gap, Banana Republic, Old Navy, Intermix, and Athleta—has phased out on-call scheduling globally by the end of September.* L Brand—the parent company for Victoria's Secret and Bath & Body Works—also confirmed that they have ended the practice nationwide.
Gap is also working on a pilot project with Joan Williams, a professor and director of the Center for WorkLife Law at the University of California Hastings College of Law, and Susan Lambert, a professor at the University of Chicago who studies scheduling issues, on new ways to stabilize worker schedules. Lambert's research found that 64 percent of food-service workers and half of retail workers receive less than a week's notice for shifts.
For now, the shift away from on-call scheduling seems to be only gaining momentum: Earlier this week, Forever 21 was hit with a lawsuit from a former employee over unpaid on-call scheduling. And, for the seven remaining companies that Schneiderman's office contacted (the identities of which are unknown), such momentum may soon be overpowering.
---
* This article originally stated that Piperlime is a Gap Inc. brand. We regret the error.