Kickstarter's Campaign for Syrian Refugees Has Already Raised $1 Million
It's the crowdfunding platform's first-ever charity effort.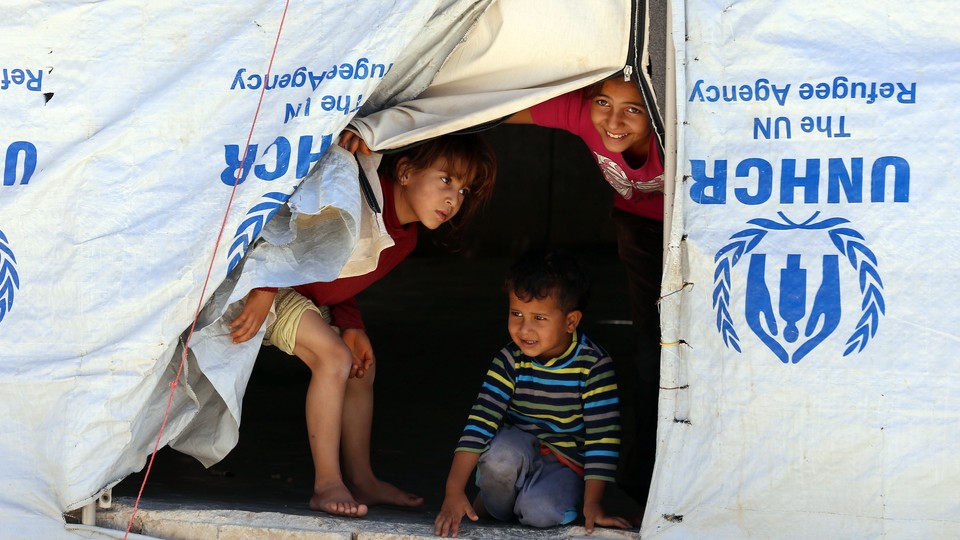 On Tuesday, Kickstarter announced that it has launched a week-long crowdfunding campaign to raise money for the United Nations Refugee Agency in order to provide sleeping bags, fresh water, food, clothes, and education for 5,000 Syrian refugees. As of Wednesday afternoon, the campaign has crossed the $1 million mark and has over 16,000 backers. The goal is $1,225,000, which looks like it will be reached fairly soon.
On the campaign's statement page, Kickstarter makes clear that this is unlike its usual campaigns: "This isn't a typical Kickstarter project. There's no all-or-nothing funding goal. The rewards are all about giving, not getting. And we'll be donating 100% of our usual fee to support these aid efforts."
Kickstarter started the initiative with encouragement from the White House. In a blog post on the White House website, Joshua Miller, an official in the Obama administration's Office of Digital Strategy, thanked a handful of tech companies that have responded to Obama's call to collect donations online—including Instacart, Twitter, Airbnb, and Starbucks.
This is Kickstarter's first-ever non-profit campaign. Previously, the site prohibited campaigns that raised money for a charity or cause. Earlier this year, Kickstarter reincorporated as a public benefit corporation—a legal designation that states that the company's aim will aid the public. The co-founders of Kickstarter decided to become a public benefit corporation in order to preserve the company's mission of funding creative projects. Yancey Strickler, one of Kickstarter's co-founders, told the Wall Street Journal that he wanted to be able to promote civic responsibility and respond to humanitarian causes such as the refugee crisis.