Japan's Government Offered Companies Money to Promote Women—and Not One Took It
The country's prime minister wants women to hold 30 percent of senior jobs by 2020, but it's around 8 percent now and hardly budging.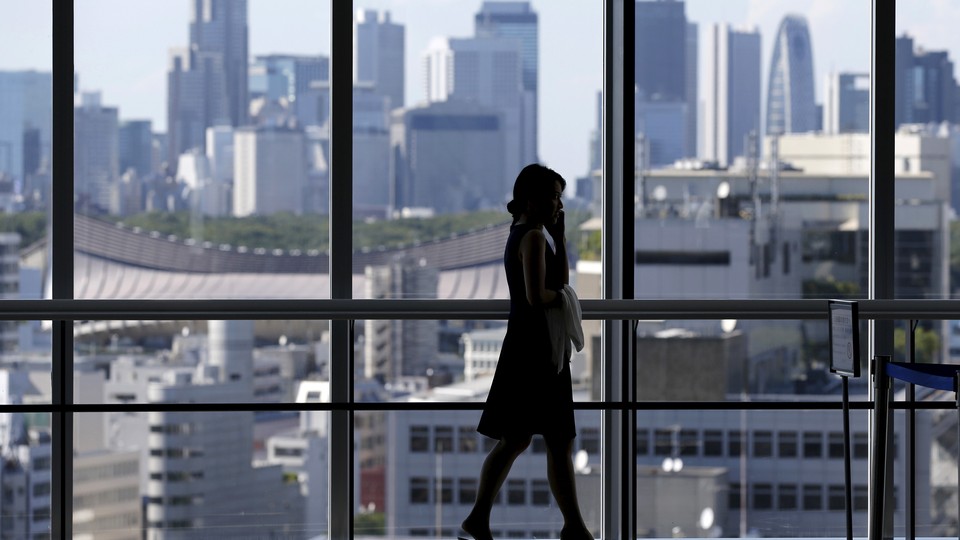 Japan needs more women in supervisory positions, believes prime minister Shinzo Abe. The nation's
slumping economy
faces an
aging population and shrinking workforce
, and women might help alleviate that. With that in mind, he's set an ambitious goal: By 2020, women should hold 30 percent of senior jobs, compared to just over 8 percent last year in private companies.
In April 2014, the country's Labor Ministry launched a program offering financial rewards to small and mid-sized firms for promoting women into supervisory positions. It budgeted 120 million yen ($1.4 million) for the program, figuring the amount would be distributed to about 400 companies, which could look forward to payments of up to 300,000 yen. Larger firms could expect about half that.
But since the program launched 17 months ago, not a single company has applied for the reward, the ministry admitted earlier this week.
Some firms told the ministry that the criteria were difficult to meet. Under the program, companies must offer at least 30 hours of training to educate their workforce about equal-opportunity rights. They can set their own numerical targets and achieve the goals within six months. The ministry has vowed to simplify the requirements and offer higher payments.
Meanwhile, some observers are suggesting it's time for the opposite approach: penalties. Masamichi Adachi, a former Bank of Japan official,
told Bloomberg
that companies might be more inclined to promote women if they were fined for lack of effort, rather than being given subsidies.
The larger problem is the culture. In Japan, female workers who get pregnant
often face matahara
, or "maternity harassment," from bosses and coworkers. Job opportunities and work-life balance for women are among the
worst in Asia
. Japanese men do some of the
least amount of housework
of men in any developed country. When Japanese women have their first child,
about 70
percent of them stop working for a decade or more, compared with just 30 percent in the U.S. And many of them never come back.
Abe has claimed that Japan's women are the resource-poor island nation's "most-underutilized resource." While more Japanese women are joining the workforce under Abe, leveraging that resource at the higher end of the labor market is, so far, proving to be a challenge.