The New York Attorney General's Investigation of DraftKings and FanDuel
Did the companies' employees abuse their access to valuable information?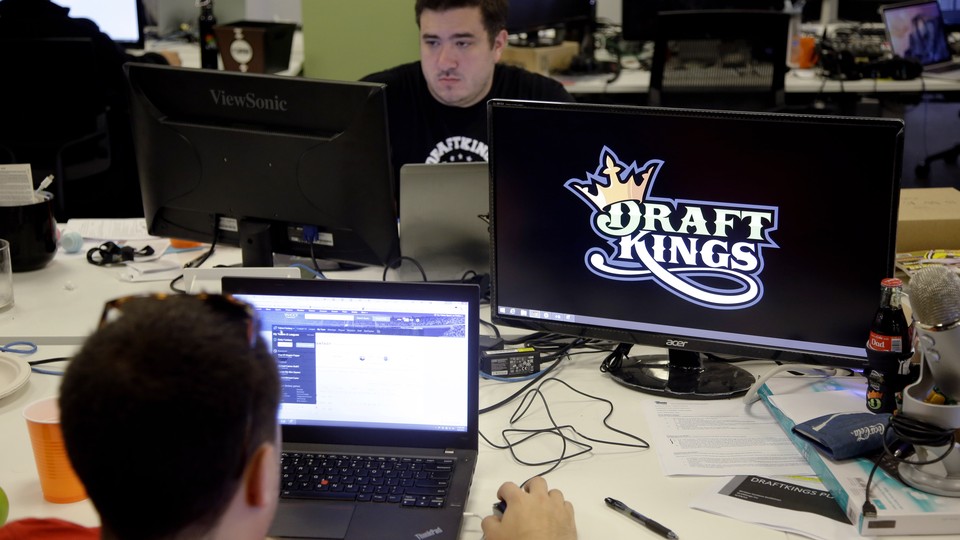 On Monday, The New York Times reported on a scandal in the world of fantasy sports. The matter involved DraftKings and FanDuel, two companies that run online fantasy sports leagues with cash prizes. An employee at DraftKings, Ethan Haskell, published data that revealed which players were picked by the aggregate pool of contestants on DraftKings's blog before all roster betting closed for the week. To some, this "leak" raised suspicions that Haskell had access to the data ​before his own roster was set. DraftKings denies this, but it isn't helping ​Haskell's case​ that he won $350,000 in the FanDuel NFL Sunday Million contest on September 27, raising concerns that he abused his access to valuable information that would be useful on both FanDuel and DraftKings.
New York Attorney General Eric Schneiderman is launching a probe investigating whether employees at DraftKings and FanDuel "gained an unfair, financial advantage … by exploiting their access to nonpublic data." Schneiderman's office sent letters to the CEOs of both companies (Deadspin has posted the letters) requesting information on how their data is stored and used, and asks for compliance by October 15. The letter states that the allegations "raises legal questions relating to the fairness, transparency, and security" of the sites that belong to a largely unregulated industry that has generated $2.6 billion in entry fees in 2015. The two companies have also brought in millions in investment, and are both valued at over $1 billion.
Haskell's alleged actions have been labeled "insider trading," and the comparison of fantasy sports to the stock market is often made because many prefer to think of them as tests of skill. What Haskell is said to have done is not a matter of skill: If he had access to data indicating which players DraftKing's users had picked in aggregate, he could make a more informed decision when assembling his own roster. Specifically, the reason that information is valuable is because one could see who was not picked. Those who finish at the very top of a fantasy contest often owe their success to picking wildly successful players who few other users picked, so knowing who was not picked can open the door to huge gains that others miss out on.
DraftKings, for its part, launched an internal investigation into Haskell and says that he did not have access to the information until after he submitted his roster at FanDuel. The company maintains that "there is no evidence that any information was used to create an unfair advantage, and any insinuations to the contrary are factually incorrect." In the meantime, both sites have temporarily banned their employees from playing in online fantasy sports contests.