Trial Begins for CEO at Helm During 2010 Mining Disaster
Charges against coal executives are rare, but Don Blankenship faces up to 31 years in prison if he's convicted.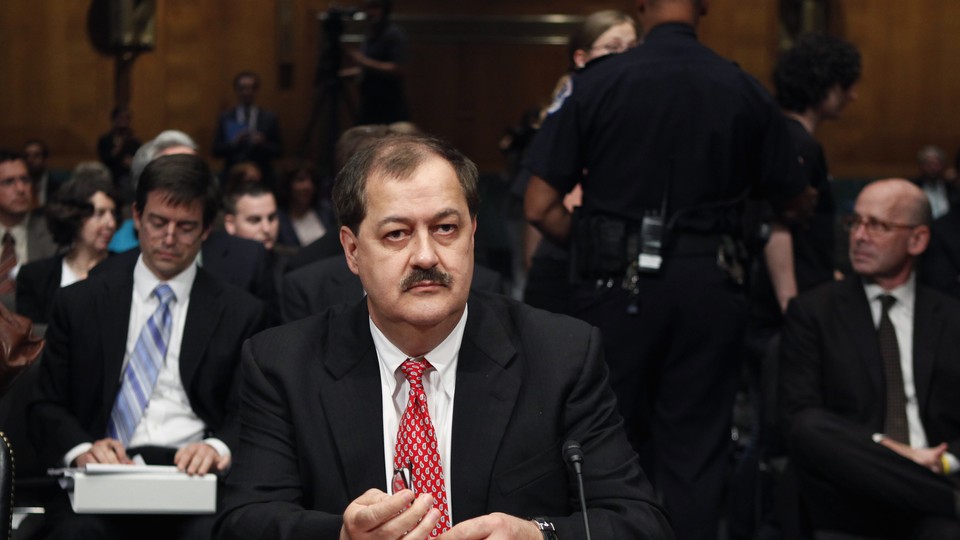 On Thursday, the federal trial of Don Blankenship, the former CEO of Massey Energy, started at the U.S. District Court in Charleston, West Virginia.* Blankenship, who is facing criminal charges over his involvement in the worst mining disaster in the U.S. since 1970, maintains that he is innocent. His case is a rarity, as prosecuting mining-industry CEOs for safety violations is relatively unheard of.
Blankenship was running Massey Energy, one of the largest coal companies in the U.S., in April of 2010, when a large explosion at the Massey-owned Upper Big Branch Mine, in West Virginia, killed 29 workers. The explosion was attributed to unsafe working conditions: Poor ventilation caused methane gas to build up, and faulty water systems, along with coal dust, combined to create a manmade disaster that could have been prevented if safety laws had been followed.
Blankenship was forced to retire in the fallout of the disaster, after about a decade with the company, and not long after, a criminal investigation began. To date, four former Massey employees, including one executive, involved in the disaster have already been sentenced to prison terms ranging from 10 months to over three years. Prosecutors allege that Blankenship knowingly covered up safety violations and deceived both shareholders and regulators, and the charges against Blankenship could result in a 31-year prison sentence if he is convicted.
One quirk of this case is that Blankenship set up three devices to record conversations in his office. Earlier this year, Bloomberg reported that as many as 100 hours of these recorded conversations might be used against him in this trial. For more on Blankenship, Mother Jones's Tim Murphy has an excellent story on Blankenship and what this trial means for the U.S. coal industry.
---
* This article originally stated that this trial took place in Virginia. We regret the error.