Danny Meyer Abolishes Tipping
The restaurateur says that a zero-gratuity policy will make it possible "to compensate all of our employees equitably, competitively, and professionally."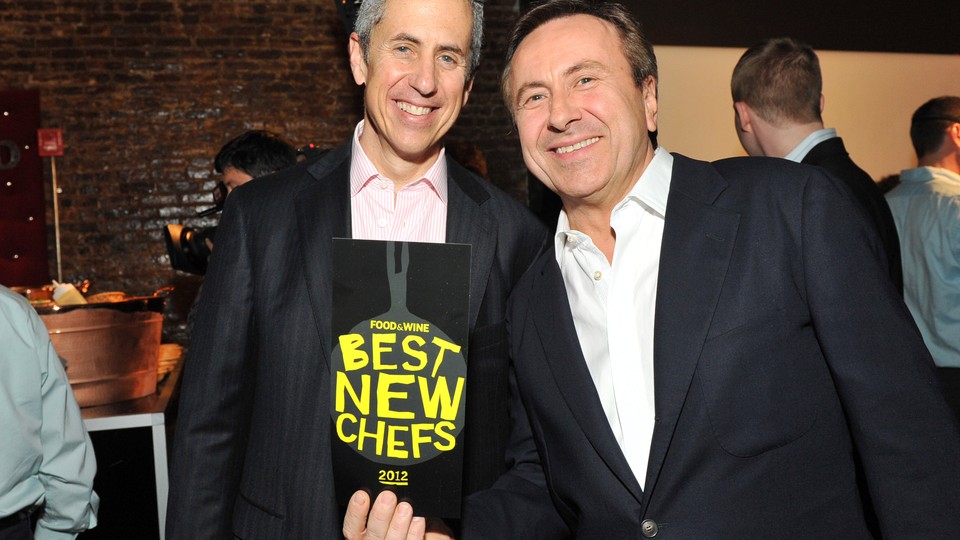 Is it a good thing that tipping is customary? Many say it doesn't make sense, that it's not consistent across customers because people have different conceptions of how to do it correctly, that it's a bizarre tradition, and research indicates that it can be discriminatory against African Americans. On the other hand, tipping is incentive for a server to do a good job. (Which prompts the usual counterargument: Research has found that people often tip even when their servers do a bad job.)
Calls to abolish tipping abound, and
at least a few restaurants in the U.S.
have opted out of the tradition. On Wednesday, the movement got a bigger push: The New York restaurateur Danny Meyer announced that he will be eliminating tipping at the 13 restaurants in the Union Square Hospitality Group (USHG)—which does not include the burger joint Shake Shack which spun off from USHG in 2014. In
a letter posted online
, Meyer writes that while the cost of dining will be similar for customers, the zero-gratuity rule will benefit cooks, who often miss out on tips, and affect his staff of 1,800 significantly:
There are countless laws and regulations that determine which positions in a restaurant may, and may not share in gratuities …Unfortunately, many of our colleagues—our cooks, reservationists, and dishwashers to name a few—aren't able to share in our guests' generosity, even though their contributions are just as vital to the outcome of your experience at one of our restaurants.
Ryan Sutton's feature at Eater details Meyer's decision and why it's significant for the restaurant industry. Sutton writes that the increasing pay discrepancy between waitstaff and cooks is a huge problem, and that new minimum-wage standards will likely exacerbate the tension created by low wages and tipping. Meyer denies this is what's motivating his new policy, but Sutton speculates that a shortage of cooks is part of the problem too:
By ending tipping right now, and paying everyone more equitable hourly rates or salaries, Meyer can avoid almost all of these issues. But that's not the only reason to terminate the gratuity system, and quickly. Restaurants in New York City are facing all sorts of new margin pressures: new federal regulations make more employees eligible for overtime and a state sick-leave law now requires up to 40 hours of paid leave per employee. Most pressingly, a new state wage ordinance guarantees city fast-food workers a minimum wage of $10.50 as of December, which will climb to $15 in three years; this means that if non-fast-food operators don't raise their employees' wages, they'll face the possibility of an exodus of staff to the greener pastures of McDonald's and Burger King.
As a result of all this, the prices at Meyer's restaurants are expected to go up by more than 20 percent. And as it turns out, abolishing tipping might have more to do with fairness in pay inside the restaurant than the awkwardness and discomfort of those dining there.