Investing in Startups Is No Longer Just for Millionaires
The SEC passed a rule permitting average earners to get in on the companies that only the rich used to be able to buy stakes in.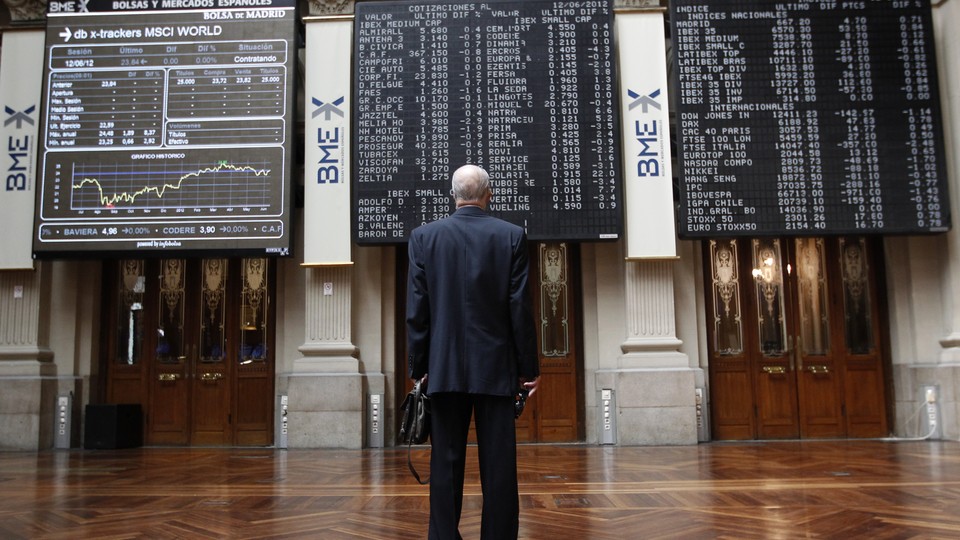 Though crowdfunding has become immensely popular in recent years, the perks of buying into companies early through platforms such as Kickstarter and Indiegogo have mostly come in the form products. Starting in mid-2016, startups won't just be taking pre-orders—they will be able to distribute shares to investors.
On Friday, the U.S. Securities and Exchange Commission approved new crowdfunding rules that will let entrepreneurs to raise equity from just about anyone who wants to. Historically, only investors with either $1 million in net worth or at least $200,000 in earnings each year qualified to invest in startups. The thinking behind this new rule is that it will grant a large group of eager Americans access to the types of new companies that have recently been some of the most lucrative (and volatile) investments.
The SEC was deliberating this rule as it was instructed to by a clause in the 2012 Jumpstart Our Business Startups (JOBS) Act, and it imposes certain limits on investors and companies. For instance, investors with an annual income or net worth of less than $100,000 are restricted to investing $2,000 each year. And the most any individual, no matter his or her net worth, is allowed to invest through crowdfunding during a 12-month period is $100,000. Meanwhile, companies aren't allowed to raise any more than $1 million in a 12-month period through these means.
Some crowdinvesting platforms open to qualifying investors, such as Crowdfunder and Fundable, had already existed, but this rule makes it easier for small businesses and individual investors to participate, possibly even on bigger fundraising sites such as Indiegogo. One concern, though, is that this method of raising capital might open uninformed investors up to the risk of being defrauded (which isn't as much of a concern for expert investors with lots of capital). After all, crowdfunding doesn't always work out—and backers can become intensely bitter when it doesn't. It's one of the SEC's mandates to protect investors in this new market, and that's why it built in the restrictions that it did.
Mary Jo White, the chair of the SEC, touched on the issue in a speech in New York on Wednesday. "These new offering tools can reach a wider set of potential investors than before, including in some cases investors new to the securities markets—investors who unfortunately may be most susceptible to fraudulent practices and most in need of our protection," she said.
The rule is not without its opponents. It passed the commission three to one, the one being Michael Piwowar, a Republican SEC commissioner, who opposed the rule on the grounds that it is overly paternalistic: By placing restrictions on the amount people can invest, he alleged that the commission "cannot trust ordinary Americans … to be able to exercise appropriate judgment in how to spend or invest their resources."