Is the Billable Hour Obsolete?
Clients are getting fed up with being charged high rates for six-minute increments of time, and some law firms are finally changing their ways.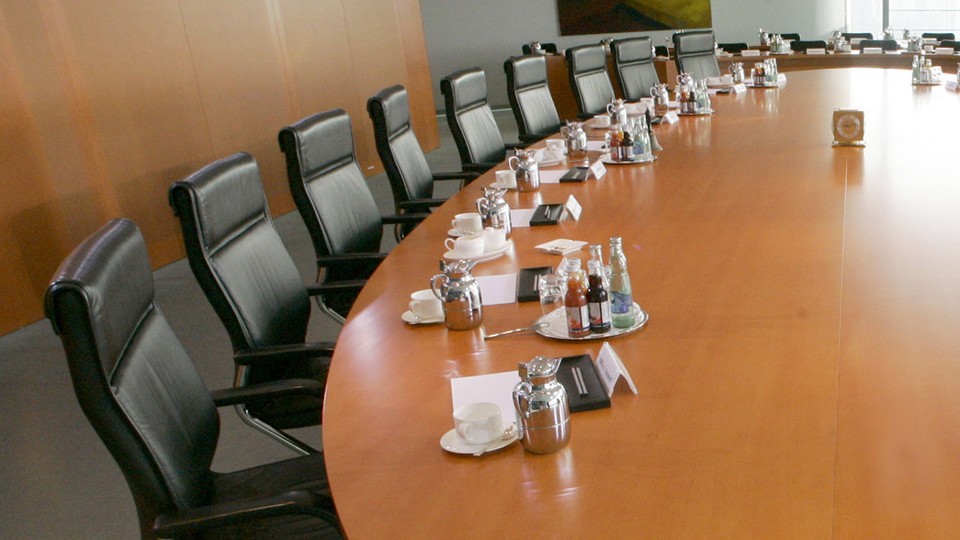 It has been criticized as inefficient, needlessly punitive, and susceptible to abuse. Law students are warned about it. Attorneys have called for its death and likened living under its regime to a "living hell." Still, the billable hour reigns.
But that may not always be the case, as shifts in the legal industry are forcing traditional law firms to reconsider their structures.
Firms that use billable hours make money by paying their associates flat salaries that come out to less than the combined hourly fees at which they're billed out to clients. Then firms pocket the difference. This structure incentivizes them to hire many associates and work them extremely hard (which might account for why for "associate attorney" has been labeled the "unhappiest job"). The billable-hour model only works, however, when firms are flush with business. During the recession, idle associates became dead weight, law firms orchestrated massive layoffs, and the model's risks were exposed.
While the legal industry has recovered since the financial crisis, "it's not quite time to uncork the Dom Pérignon and start partying like it's 2005," cautioned The American Lawyer in its 2014 rankings of the top 100 American firms.  While revenues and metrics such as profits per partner were up, American Lawyer characterized a lot of the growth as "superficial," driven by increases in leverage, —simply adding associates or reducing the number of partners. (The fact that law firms can juice their stats is well-known.) And while the nation's 20 or so largest, most successful firms continue to post increasingly positive results, "growth quickly peters out" for lower-ranked firms.
"In the six and a half years since the onset of the Great Recession, the market for legal services has changed in fundamental—and probably irreversible—ways," according to Georgetown Law's "Report on the State of the Legal Market," released this year. Most significantly, the power has shifted away from law firms and towards clients. "Purchasers of legal services are now insisting on value in legal spend," says James W. Jones, a senior fellow at the Center for the Study of the Legal Profession at Georgetown Law and the lead author of the report. "And by value, they mean predictability, cost-effectiveness, and efficiency. Quality is assumed."
Law firms are now facing more competition than they're used to, according to Michael Abbott, the vice president of client management and global thought leadership at Thomson Reuters. More work has been shifted to in-house departments, and newly-founded firms have given clients more options for work such as document review that once went to firms. The industry has seen a dramatic increase in contract lawyers—which accounts for the success of some "New Model" firms—and increases in the use of digital technologies and outsourcing. As a result, James W. Jones says, firms are "scrambling" to adjust.
One firm that's responding to these new market realities is Fenwick & West, which has been included in the American Lawyer list of top firms. Ralph Pais, the chair of the firm's technology-transactions group, noticed an "inflection point" several years ago, at which clients weren't satisfied with the high costs of day-to-day work and started looking for other options. Unwilling to let business walk out the door, Pais and his colleagues started a program 2010 called FLEX by Fenwick that offered more affordable services. Instead of being stuck with the traditional billable hour, FLEX clients purchase pre-paid blocks of attorney time or enlist an attorney to work a set number of days per week. The program has proved popular, doubling in size in its first two years and contributing in part to Fenwick & West's revenue growth, which was singled out as legitimate, and not juiced, by American Lawyer.
Many firms have not been so quick to adapt. One reason may be that the billable hour is so deeply entrenched in the legal psyche. Or, as the Georgetown report posits, law firms may be "victims of [their] own success" prior to the financial crisis. While the leaders of the most successful firms may be understandably unmotivated to mess with a model that has made them very wealthy, the vast majority of firms need to come up with new ways respond to client demand for efficiency and better align the priorities of lawyer and client.
Moving away from the billable hour may be an important part of such a realignment. A recent study found that "alternative fee arrangements"—those not tied to the billable hour—were up from 5 percent of all transactions about seven years ago to 22 percent this year. And, according to Jones, this number becomes much higher if client-imposed budget caps on billable hours are included in the count. "This is really a fixed pricing that firms can bill up to," Jones says.
Firms wondering what a billable-hour-free life would look like can observe Bartlit Beck, a 22-year-old Chicago trial firm that does not rely on hourly fees. Instead, compensation can take the form of a flat fee, a contingent fee, or some combination of the two, bringing the incentives of lawyer and client closer together. Despite its success Barlit is still an outlier, and the billable hour is not disappearing any time soon. Whether its existence is justified in the new value-driven legal world remains to be seen.