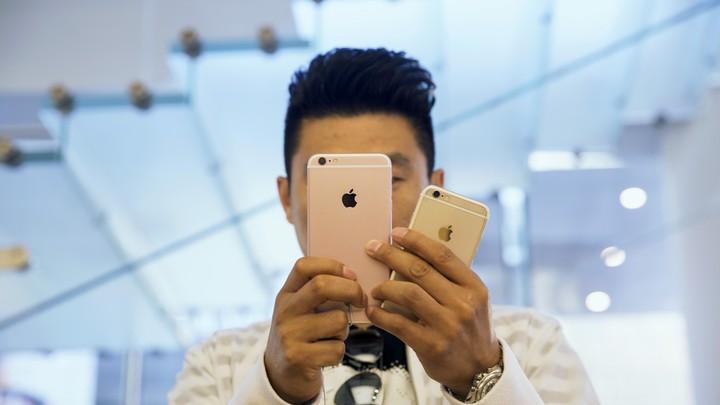 On Tuesday, Apple announced its fourth-quarter earnings. The company beat investor expectations, reporting $11.1 billion in profit—up 31 percent from last year. Its revenue was $51.5 billion, with international sales accounting for 62 percent of that sum.
Last month, Apple saw record sales on the opening weekend of the latest model of the iPhone. In the fourth quarter, the company sold a total of 48 million iPhones. But the company also attributed strong sales numbers to the Apple Watch, all-time record sales of its personal computers, and revenues from its iTunes Store, App Store, and other services.
"Fiscal 2015 was Apple's most successful year ever, with revenue growing 28 percent to nearly $234 billion," said Tim Cook, Apple's CEO in a press release. It's yet to be seen how this holiday season will shake out for Apple sales. Last year, the iPhone 6 launch gave Apple its best quarter in corporate history in the first quarter of 2015; the company posted nearly $75 billion in sales with $18 billion in profit.
We want to hear what you think about this article. Submit a letter to the editor or write to letters@theatlantic.com.
Bourree Lam
is a former staff writer at
The Atlantic
. She was previously the editor of Freakonomics.com.