Phase Two of the Volkswagen Scandal: Lawsuits
As 34 class-action cases have been filed in the U.S., on top of criminal inquiries from the German and American governments, the company is lawyering up.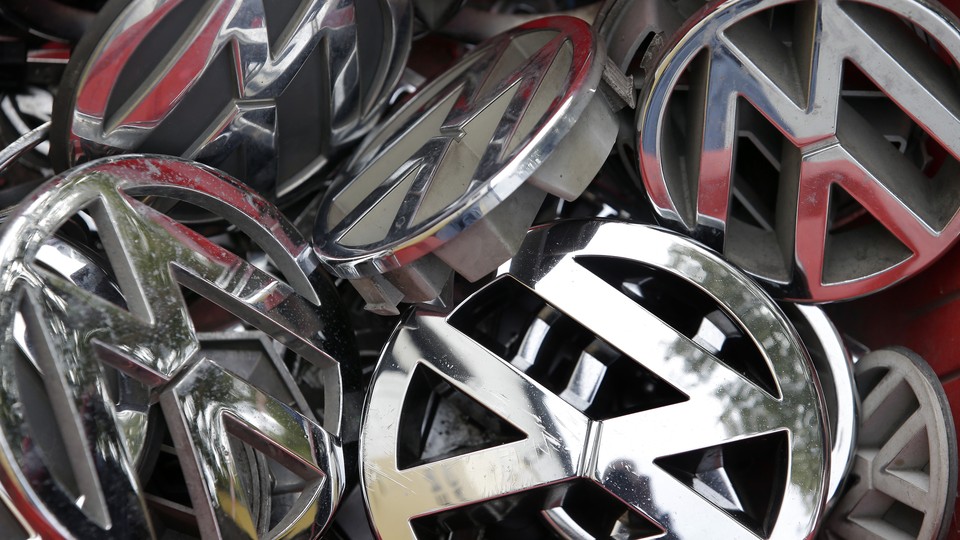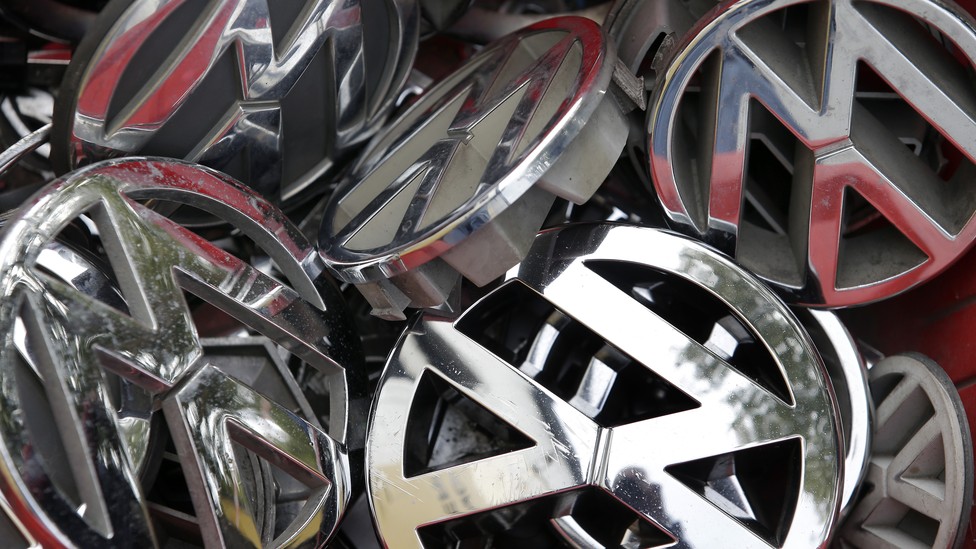 It's now the second full week—and the second phase—of the fallout from Volkswagen's emissions-cheating scandal. Last week brought a notice of violation from the EPA, an acknowledgement from Volkswagen that the "defeat devices" used to cheat emissions testing were installed in 11 million vehicles worldwide, the resignation and prompt replacement of CEO Martin Winterkorn, and a 30-percent drop in the company's stock prices.
Now for the legal troubles. The U.S. Justice Department has opened a criminal probe into the scandal. German prosecutors announced a criminal fraud investigation of Winterkorn. And on top of that, Volkswagen is facing lawsuits from U.S. vehicle owners, shareholders, and dealerships.
Thirty-four federal lawsuits have been filed against Volkswagen in over a dozen states, and a handful of lawsuits have been filed in Canada as well. In the U.S., the class-action lawsuits involve drivers from all 50 states contending that Volkswagen defrauded customers who not only paid extra for their clean diesel cars, but also will probably now see declines in the resale value of their cars. According to The Wall Street Journal, the U.S. suits are seeking billions of dollars in damages. One lawsuit in California on behalf of two Stanford professors alleges that the defeat devices were developed in Silicon Valley.
The company has not yet issued a recall, though this is expected to happen this week, and some predict it has potential to become one of the most expensive automotive recalls ever. For its part, Volkswagen has lawyered up, hiring Kirkland & Ellis LLP, the law firm that led BP's defense for the Deepwater Horizon criminal case.
So far, official statements offer quite a few promises. The company is "working intensively on remedial measures in close coordination with the certification authorities." (It notes that the affected vehicles "remain technically safe and roadworthy.") "I assure you that Volkswagen will do everything humanly possible to win back the trust of our customers, the dealerships, and the public," Herbert Diess, the CEO of Volkswagen Passenger Cars, said in a statement. At this point, assurances don't have much currency with indignant consumers—what they're looking for is compensation.