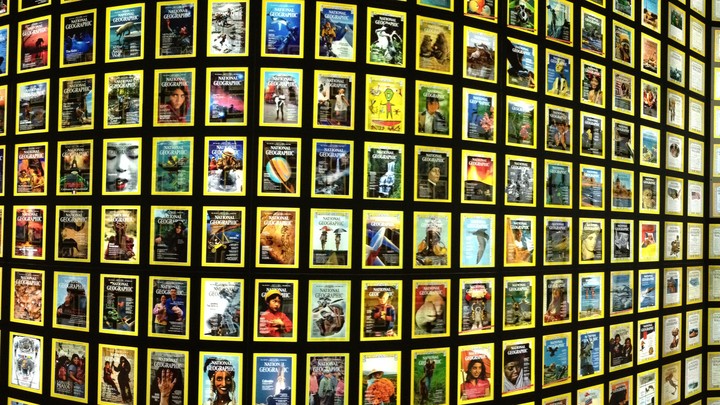 National Geographic will become a for-profit publication and the crown jewel in a new venture announced Wednesday by the National Geographic Society and 21st Century Fox.
The transaction, which is expected to close later this year, is valued at $725 million; 73 percent of National Geographic Partners, the new venture, will be owned by 21st Century Fox; 27 percent by the society, which will maintain its nonprofit status. The society will see its endowment rise to $1 billion.
The 73-27 split it similar to the arrangement the two entities have in the National Geographic Channels, the television channels they have jointly owned for 18 years.
Here's what Gary Knell, the CEO and president of the National Geographic Society, said of the deal:
The expansion of our nearly two decade partnership with 21st Century Fox is another milestone for The National Geographic Society, which for much of its 127 years has sponsored groundbreaking scientists and explorers and shared the knowledge and wonder with the world, using the best and most creative media platforms of each era. The value generated by this transaction, including the consistent and attractive revenue stream that National Geographic Partners will deliver, ensures that we will have greater resources for this work, which includes our grant making programs that support scientists and explorers around the world.
Knell will serve as the chairman of the board, a position that will alternate annually with a Fox executive.
James Murdoch, who succeed his father, Rupert Murdoch, this summer as 21st Century Fox's CEO, said:
We are privileged to have the opportunity to expand our partnership to continue to bring to audiences around the world, 'The world and all that is in it,' as National Geographic Society's second president Alexander Graham Bell stated more than a century ago. We believe in the Society's mission of bringing the world to audiences through science, education and exploration.
Declan Moore, the society's chief media officer, was named CEO of National Geographic Partners.
Besides the 127-year-old magazine and the channels, the new company will include other magazines, "National Geographic Studios; related digital and social media platforms; books; maps; children's media; and ancillary activities, including travel, location-based entertainment, archival sales, catalog, licensing and ecommerce businesses."
We want to hear what you think about this article. Submit a letter to the editor or write to letters@theatlantic.com.