Where Are They Now? Robber-Baron Edition
A financial check-in with the Gilded Age's richest families, several generations later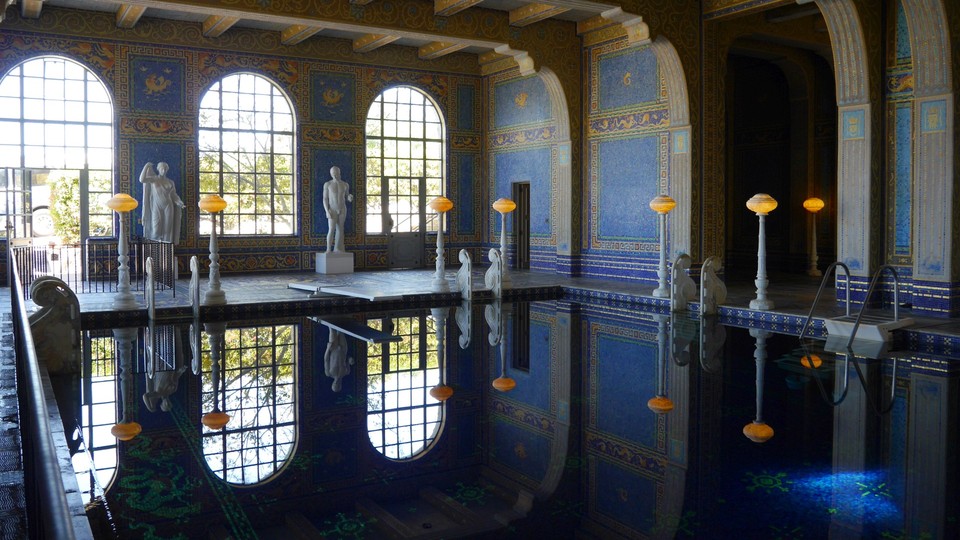 According to Time magazine, 90 percent of all rich families, from the Astors to the Ziffs, lose their fortune by the third generation. This is remarkable, considering how comparatively easy it is to retain wealth once you have it. A recent analysis suggested that Donald Trump, for example, could be similarly wealthy if he had done nothing but put his eight-figure inheritance into the stock market: "If he'd invested the $200 million that Forbes magazine determined he was worth in 1982 into that index fund, it would have grown to more than $8 billion today."
Conversely, climbing several rungs on the income ladder takes ingenuity, grit, resilience, opportunity, and a heaping tablespoon of luck. Currently, poor children have only a 7.5 percent chance of making it even to the top 20th percentile as adults. Making money is hard; holding onto money when you're born with it shouldn't be.
And yet, in practice, it is. Which American dynasties have defied the odds and retained their wealth? What have the heirs of the still-flush 10 percent been able to accomplish? And which once famously rich folks squandered it all? Here are the stories of three (or more) generations of three super-rich American families.
The Dursts: Going Strong
You may remember Robert Durst as the twitchy, hollow-eyed subject of this past winter's HBO documentary series The Jinx. His clan, the New York Dursts, operate one of the oldest and most prominent family-run real-estate companies in the country. It recently celebrated its centennial.
In 1926, the family's patriarch, Joseph, who came from Eastern Europe with next to nothing and made a fortune selling dresses, made his first significant real-estate investment: He purchased the Temple Emanu-El building at Fifth Avenue and 43rd Street. The synagogue, which dates back to 1868 and housed New York's oldest Reform congregation, went for $7 million, making it "one of the most valuable parcels of real estate of its size in the world" at the time. Joseph tore it down to make way for shops.
Joseph continued buying buildings, and his children owned so much of Midtown for so long that, in 2002, The New York Times quipped, "Maybe every Durst gets a Times Square of his own." And, although tradition is for the third generation to blow the family fortune, Douglas, the son who took over when it became clear that Robert, his older brother, was less than stable, seems to be maintaining it. He is the developer of the Condé Nast Building as well as One World Trade Center, or the "Freedom Tower," the tallest structure in the Western hemisphere.
Current Status: #59 on Forbes's 2015 list of America's Richest Families, with an estimated net worth of $5.2 billion
The Goulds: Going Bust
Jason "Jay" Gould, the original 19th-century robber baron, is one of the richest American citizens of all time and possibly one of the richest people, ever.* He made his money in railroads, by attempting to corner the stock market, and by being what CNBC has called one of the worst CEOs ever:
Gould sold out his associates, bribed legislators to get deals done, and even kidnapped a potential investor. He duped the U.S. Treasury, pushing up the price of gold and prompting a scare on Wall Street that depressed all stocks. After hiring strikebreakers during a railroad strike in 1886, he was reported to have said, "I can hire one half of the working class to kill the other half."
Where did his billions go?
Jay had several children and, among them, they married a Tallyrand, a Baron Decies, and a Drexel. Jay's oldest son, George, inherited the family fortune. George had seven legitimate and three illegitimate children, all of whom he recognized in his will. But more of George's money went to creditors than to his offspring: He had $30,000,000 to bequeath when he died, according to his obituary in the Times, down from his father's peak of $77,000,000 (not adjusted for inflation). Yet even that was later revised down by the Times to only half as much. After the creditors were paid off, George's children were said to collectively receive a little more than $5 million in 1933 dollars.
In other words, the fortune of the man who once helped collapse the stock market didn't survive the 1929 collapse.
None of Jay's various children or grandchildren seems to have done anything with the great financier's remaining money except spend it on polo, tennis, and litigation.
Current Status: Not ranked by Forbes
The Hearsts: Going (Very) Strong
The Hearst fortune, which dates back to 1887, is an anomaly in that it is still growing. As depicted in Citizen Kane, the movie inspired by his life story, William Randolph Hearst began a media empire; its current incarnation includes dozens of newspapers and glossy magazines as well as the more digitally focused BuzzFeed and Vice.
What was the secret to maintaining the fortune? Keeping it away from the family. Forbes explains:
Newspaper mogul William Randolph Hearst died in 1951 at the age of 88. The will made clear his feelings about his relatives. None of his five children (all sons) was competent to run the business. Control was to be in the hands of professional managers answering to a self-perpetuating board of trustees on which Hearst family members would have only 5 of 13 votes. The trusts would last until all the then-living grandchildren had died—an event likely to occur sometime around 2035. Any heir who challenged the will would be disinherited.
That the Hearst Corp. survives at all today—and remains privately held, as William Randolph wanted—says something about the wisdom of his estate plan. Cold-blooded? Perhaps. But this is the man who, after all, was also immortalized as the villain in Newsies. Though his heirs might grumble, they cannot claim they have been shortchanged.
Current status: #6 on Forbes's 2015 List of the Richest American Families, with an estimated net worth of $32 billion
---
* This article originally stated that Jason Gould's first name was Stephen. We regret the error.