Can Private Dollars Fix Public Schools?
A partnership between Microsoft and Philadelphia's school district was meant to help spur change in the ailing education system. So far results have been mixed.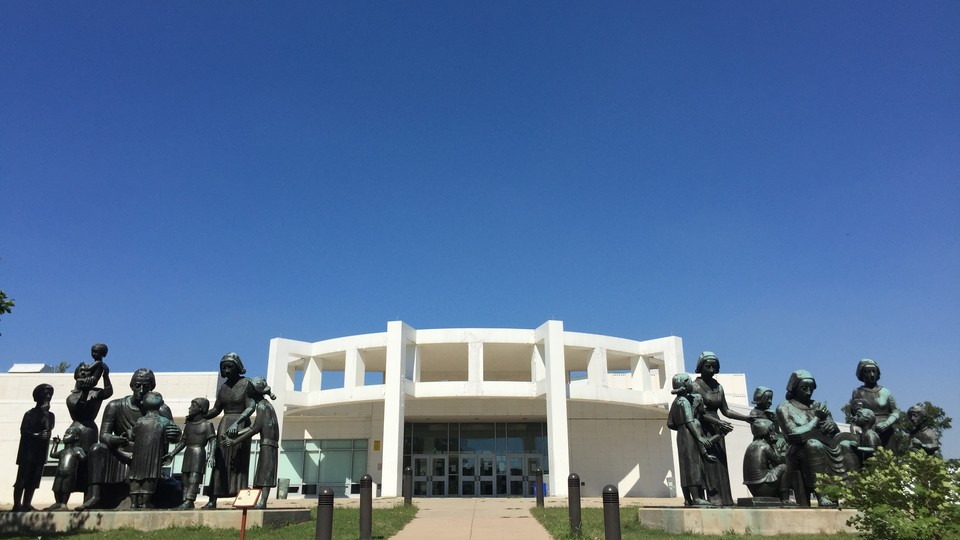 PHILADELPHIA—It's no secret that the city's schools are in trouble. With a heavily defunded public-school sector, a budget shortfall, and a yet unpassed state budget, there's simply not enough money to go around, and it's unclear when, or if, that will change. So what's a city to do?
Philadelphia thought maybe it had an answer when in 2006, the School of the Future (SoF) opened its doors. Even though the school district had more money back then, trying to create innovative streams of funding was still a central task. SoF was established via a partnership with Microsoft, and the idea was to create a technology-centered learning environment (all laptops and WiFi, no more textbooks) that would give the city's students the same advantages as their peers at more affluent schools, all with an initial financial boost from one of the largest technology companies in the world. From there the school would then be able to build off its own success using technology guidance and gifts from Microsoft, but relying mostly on the district for its day-to-day budget.
Some of the benefits of that founding infusion are still readily apparent. When I ask people about their thoughts on the school they talk about how beautiful the building and its campus are. And the school is beautiful. The building is bright and well lit. It has more in common with modern architecture on well-endowed college campuses than it does with most of the city's old fortress-like school buildings. A beautiful building alone isn't enough to create the change that Philadelphia or its students need, but Richard Sherin, the school's principal, argues that it's a start. The kids who come to this school are from all over the city. Many sit on SEPTA buses for long stretches, coming from neighborhoods where things aren't nice, or new, or beautiful. "It's a place that's supposed to instill a little bit of reverence and make you feel good about where you are."
But when I press people about their views on academics at the school, they tend to shrug.
Admission to the school is still in high demand. Sherin says that it continually receives among the most applications in the district. (The school accepts applications from almost all students provided they haven't failed two or more classes. A lottery decides final admission.) Test scores, which Sherin is adamant are a poor way to measure progress, are a mixed bag. Last year, the students outperformed the district average in some statewide exams, like algebra, but underperformed in both biology and literature. There are major achievements though: The school has a 70 percent graduation rate—well above many district counterparts. Daily attendance and college enrollment are also higher here.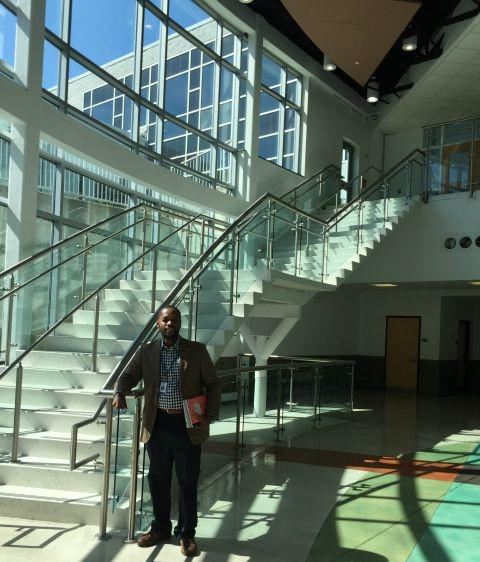 Since opening, the School of the Future has added HP and Promethean to its list of partners. Each partner has established a giving relationship with the school, donating laptops or software for teachers and students to integrate into learning. But already, the reliance on technology has become a bit of a double-edged sword. With all the money problems, the technology that was once a selling point of the school can now be a liability, Sherin told me. Everything from the school's fancy locker system to the toilets are electronic and require special maintenance, upkeep, or extra care in order to function properly. "But there's no maintenance or upkeep money in my budget," Sherrin says. "So we do our own independent fundraising to try to get the things we need."
This year they've been successful in their fundraising efforts, but even so, that money is only a temporary fix. They've also had to have frank discussions with their partner firms about their ongoing financial needs. "One of the biggest problems for us, and for every school that tries to take on this model, is that technology becomes obsolete in two to three years now," he says. That means that a single gift, or cash infusion, isn't enough.
The school has challenges outside of its partnerships too, including fine tuning its educational strategy and ethos, particularly around the question of just how helpful the use of technology in the classroom really is. For example, a recent report from the OECD found that kids who used computers moderately at school did in fact perform better than their peers who rarely or never used such technology (even when other factors such as demographics and socioeconomic background were controlled for), but those who used computers frequently had worse learning outcomes.
The combination of those challenges might be why Sherin is reticent to define the school by its use of technology—once its biggest draw— and is instead focused on getting back to basics. "At one point this school functioned very much through technology," he says. "Where our innovation is now is to get back to the fundamentals of what an educational academic program is supposed to be like, and how you get technology to mirror or augment that." He says that he's encouraging parents and staff  who think of the school only in terms of free laptops to find a different school.
In Philadelphia's current environment, it seems that the plan for schools involves lots of trial and error. At School of the Future, there are still plenty of kinks to be worked out, after all, this is only Sherin's second year on the job, and some previous principals have left under tense circumstances. A few years ago students from a shuttered school were sent to SoF, raising the student tally to over 600 from 400. It put a strain on faculty, students, and the administration, and they're just now figuring out how to settle into a new normal.
I ask Sherin if perhaps the naming of the school was too ambitious, if it sets the stakes and expectations too high. He laughs and says that he likes it, but still, he's insistent that the term "future" not be singularly defined. If you think about what would be futuristic for the students of the school—largely black and nearly all eligible for free lunch—it has little to do with having the latest gadgets. It would include responding to the needs of the students by focusing on literacy, and academic achievement. And allowing kids the freedom to do things that they can't in other places, like go outside and have their voices heard in decision making, he tells me. "That's 'future' to me."