Lego Thanks Ninjas and Elves for Profit Boost
For the first six months of 2015 earnings are up 27 percent.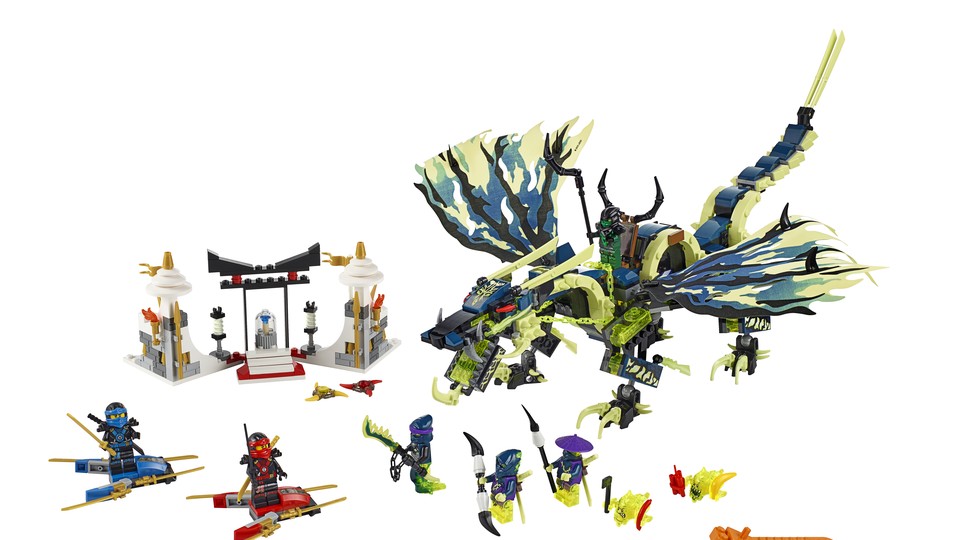 The Danish toy maker Lego reported strong sales and profit numbers on Wednesday. The company said it has ninjas and elves to thank for the good news (Lego ones, of course).
For the first six months of this year, Lego saw profits rise 27 percent along with a 23 percent growth in revenue. The results are being hailed as a rebound from a decade ago, when the beloved toy company was struggling and losing money. Lego's recent resurgence has been attributed to overhauling its supply chain and refocusing on toy design.
In its financial report, Lego called out its Ninjago, Elves, and Creator lines as sales drivers. For old timers, these Lego lines won't sound familiar. Ninjago features ninjas fighting dragons and ninjas on bikes and helicopters, while Elves features a human girl who wanders into a magical world with fairies and unicorns. They're a departure from the 1980s and 1990s memory of Lego, but the company's Creator, City, and Star Wars lines—which also boosted global sales—are more traditional.
Lego has also launched successful ventures outside its traditional blocks, most notably The Lego Movie in 2014 which grossed $468 million worldwide. (A spinoff and sequel are already in the works.) This year, the company will be launching a slew of video games in collaboration with Jurassic World and Marvel's Avengers.
The impressive growth bodes well for the company's current strategy, which involves focusing heavily on building the brand globally. "While all our regions experienced double-digit growth during the first half of 2015, it is particularly satisfactory that Asia saw the highest growth rates given the considerable investments we are making there to further the company's globalization," said Lego's executive vice president Loren Shuster in a statement. The company emphasized that getting everyone around the world to love (and buy) Legos is part of the plan.