Entrepreneurship: Increasingly, the Province of the Wealthy
Starting a business used to be a good way to secure a middle-class life. That may be less true now.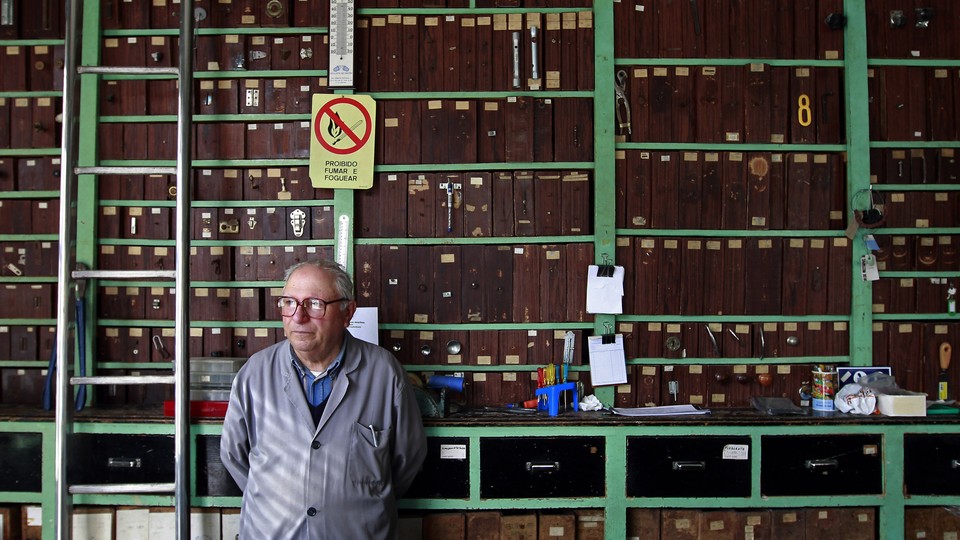 Not having to answer to a boss is a dream that plenty of workers have had, and for a long time, it's been a pretty attainable one. Through a combination of financial savvy and hard work, many Americans  have been able to start their own businesses, from selling coffee in a corner store to managing real estate in a corner office.
But now, such opportunities may be growing more exclusive. A recent study from Babson College proclaimed 2014 the year that saw the most entrepreneurial activity in 16 years, with about 24 million Americans starting or running small businesses founded last year. Similarly, a survey released by Harvard Business School showed that the entrepreneurial marketplace in the U.S. remains more welcoming and accessible than most other countries in the world thanks to the relative ease of securing financing, relatively few regulatory hoops to jump through, and plenty of successful businesspeople to learn from. Nearly 60 percent of those surveyed had started or bought their own business at some point in their lives and about 40 percent thought that access to entrepreneurship was readily available in the U.S.
But, looking at a broader data set on small business ownership in America, the numbers aren't quite as promising. The optimistic findings about entrepreneurship in America are somewhat at odds with recent Census data, which finds that in general, small business growth isn't that robust at all, especially compared to the pace of previous decades. The discord between the findings may be related to who was surveyed. While the Census surveys a largely representative sample of Americans, Harvard's study looked only at Harvard Business School alums—an already selective group who likely have greater access to the capital and networks that can help small businesses thrive. The discrepancies between their answers and the larger picture of small-business ownership in the U.S. may hint at the fact that entrepreneurship is becoming a much more selective club that favors the affluent and excludes average Americans.
This inequity is disappointing news at a time when there's already a growing divide between the country's most affluent residents and everyone else. The existence of yet another venue where those with money and access are able to gain more while others flounder is bothersome, but it's especially troubling since small businesses makes up such a significant share of the economy, and starting a business has long been a career path that was accessible to a wide array of people, allowing them to provide for themselves and their families, create jobs in their communities, and solidify a middle-class existence.
In the Harvard survey, respondents said that access to funding sources such as venture capital and angel investors was highly important. But that's not traditionally how most small-business owners raise their funds. Instead average Americans have long relied on things such as personal savings, home equity lines, and smaller loans to fund their ventures—options that have been more difficult to come by since the recession. Karen Mills, a senior fellow at Harvard and a former head of the Small Business Administration who helped author the report, notes that the increasing prevalence of school debt may play a role, too.  "A possible entrepreneur is less inclined to take the risk when they already have a large burden of student debt."
Mills does note that the problem is solvable—one that state and local leaders can remedy through increasing access to capital and providing targeted help for small business owners, especially those in groups that are traditionally underserved, such as minorities, women, and low-income Americans. While the problem may have plenty of solutions, the entrepreneurship divide seems similar to so many other growing inequalities that leave the most affluent thriving and everyone else falling behind: There is lots of rhetoric but little action behind plans to bridge the gap.